Theater Critics Offer Up the Year's Best Plays
The new year is right around the corner. As 2011 comes to a close, WNYC reached out to theater critics to find out what's worth seeing on the Great White Way.
Theater critics Adam Feldman of Time Out New York and Elisabeth Vincentelli of The New York Post agreed that the Broadway juggernaut "The Book of Mormon," now playing at the Eugene O'Neill Theatre, is worth seeing.
"Once," playing at New York Theatre Workshop through Jan. 15, then onto Broadway this Spring:
Elisabeth Vincentelli: It's incredible. It's pretty much everything you dream a musical should be. It's charming. I cried so much during that show it was mortifying! I cannot say enough good things about this show. And, for a show based on a movie, it is completely theatrical. The creative team has found a way to create something that is very much of the stage.
Adam Feldman: Lovely. It finds original ways of making musical theater. The songs are all used within the context of the show. There are singers and songwriters performing them, so they have a different and more oblique relationship to the plot than they usually do in musicals. But the staging is very theatrical and very inclusive and surprising.
"Follies," playing at Marquis Theater through Jan. 22:
AF: One of the great musicals of all time. And because of the nature of this particular musical -- it's a very lavish musical, very expensive, huge cast, huge orchestra -- I don't know if we're ever going to see a revival on this scale again. So, whatever your reservations -- I know Elizabeth liked it slightly less than I did -- I think this is a great opportunity to see a magnificent musical.

"Chinglish," playing at Longacre Theater:
AF: It really has interesting things to say and says them in an original way.

"The Cherry Orchard," playing at Classic Stage Company:
EV: Wonderful production starring Dianne Wiest and John Turturro. It's very accessible, very funny, but kind of weird -- maybe not always on purpose. But it really works against all odds.

"Sons of the Prophet," playing at The Roundabout's Laura Pels Theatre:
EV:  A new play, wonderfully written. There was talk of it transferring to Broadway, which I kind of hope it doesn't. I'm not sure it would do well there, and then there would be the taint of a Broadway failure. Right now, it is a lovely, very sweet, very smart play.

"Sleep No More," playing at The McKittrick Hotel:
EV:  More of an art installation with live performance, which has taken over a huge warehouse space in Chelsea. You can freely wander around. It draws from "Macbeth" and Hitchcock's "Rebecca." It's not strictly theater, but it is definitely theatrical.
Both critics also recommended "Venus in Fur," which is playing at Samuel J. Friedman Theater through Dec. 18, then returning in the Spring.
And for the holidays…
The Radio City Christmas Spectacular Starring the Rockettes, playing at Radio City Music Hall:
AF: Say what you will about them. Yes, they're cheesy. Yes, they're old-fashioned. But they're cheesy and old-fashioned in a wonderful way. And the kind of precision dance that they do is unmatched anywhere in the world. However familiar they may be, to me, that's just really fun to watch. 
EV: I completely agree. The show has actually gotten less cheesy over the years, because there's a new choreographer-director named Linda Haberman, who's been completely sprucing it up very progressively. She comes from the Bob Fosse school and she has the Rockettes do not so much precision moves together now, but actual dancing. It's a very interesting evolution to watch, so people interested in dance may want to have a look at that. It's fantastic. I don't have a kid and I've seen it seven times over the years!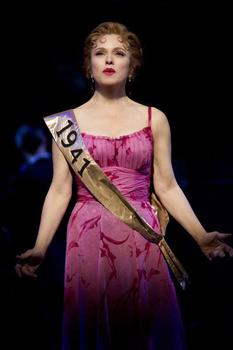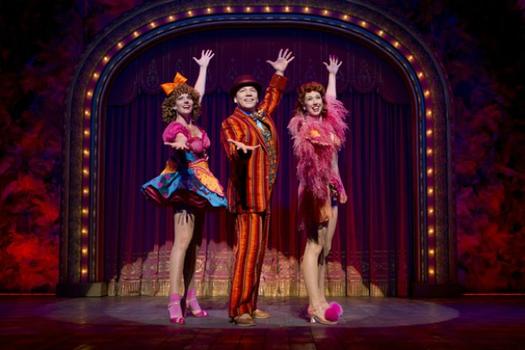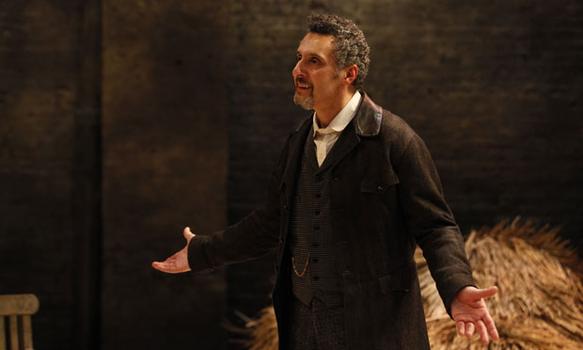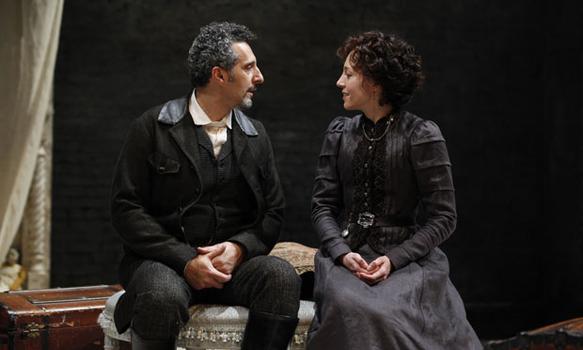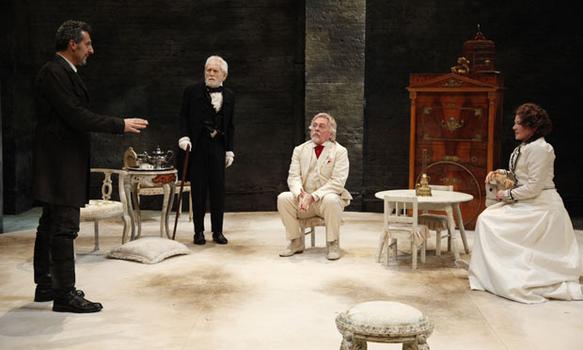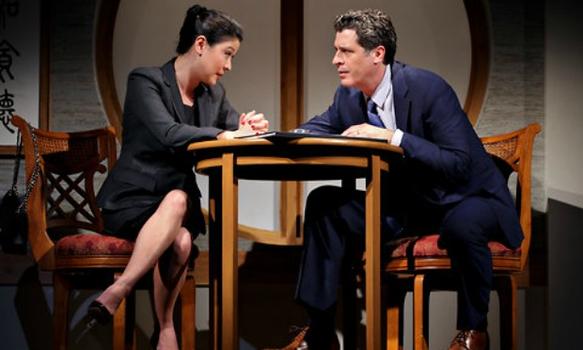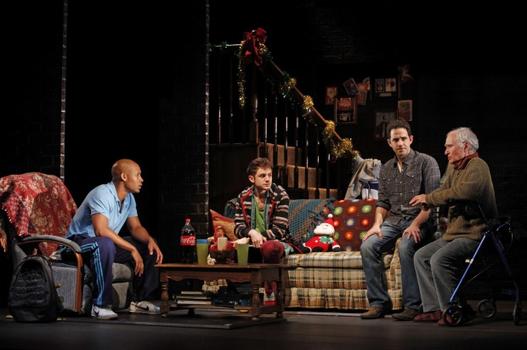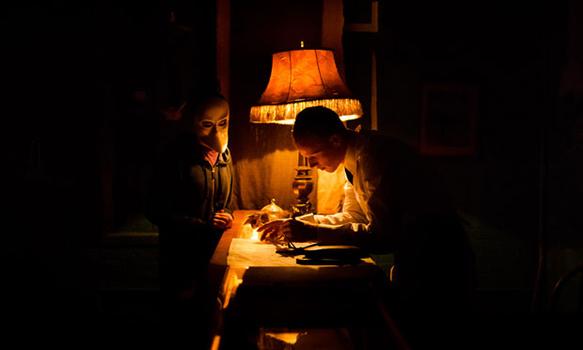 of