Chocolate Toffee Cookies Win First Place in Radio Cookie Slam
A batch of Chocolate Toffee Cookies have won New York Public Radio's inaugural cookie slam.
The cookies' baker was Abby Lovinger, who is the station's director of on-air and online fundraising. The secret winning ingredient, Lovinger said when accepting her prize (a gift certificate from Crate & Barrel), was salt.
Her cookies beat out 19 other contenders and her recipe came from the blog Smitten Kitchen.
Second place went to Morning Edition engineer Liora Noam-Kravitz for her Double Chocolate-Peanut Butter Cookies. Noam-Kravitz used a recipe adapted from Martha Stewart's Outrageous Chocolate Cookies.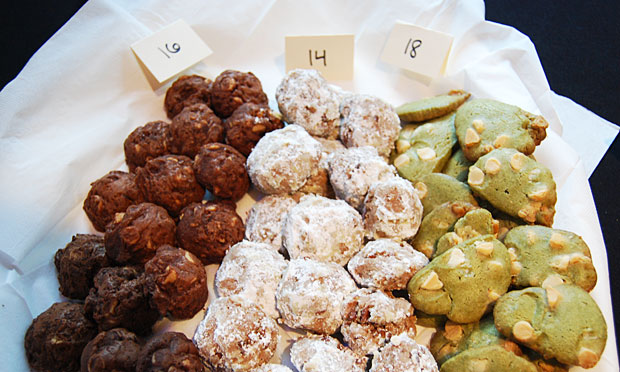 Katie Bishop, associate producer for Soundcheck, placed third with her Compost Cookies, pictured below on the left. (Her recipe came from the Momofuku Milk Bar recipe here.)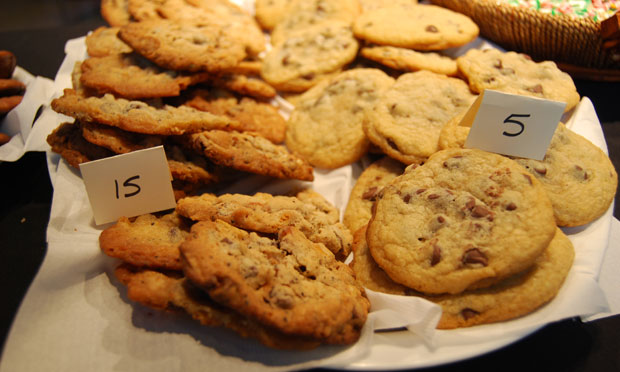 Rex Doane (L) sits with Lovinger (R), who won first place in the cookie slam.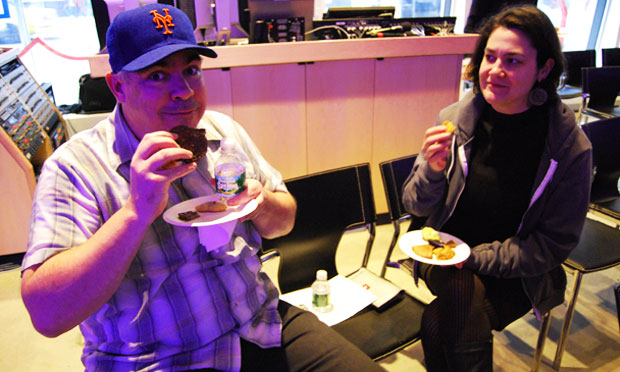 The judges of the cookie slam were (L to R): Manager of Analytics and Research for the station Jacob Kramer-Duffield, Executive Producer for the Leonard Lopate Show Melissa Eagan and WNYC Business Editor Charlie Herman. (Herman won this year's pie-off with his Crack Pie using a Momfuku Milk Bar recipe.)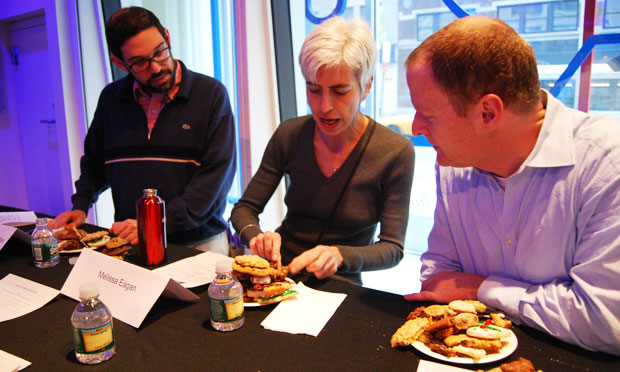 WNYC reporter Arun Venugopal (L) and producer Yasmeen Khan (R) grab a few cookies from what's left of the slam.