For Corzine, More Talk Means More Risk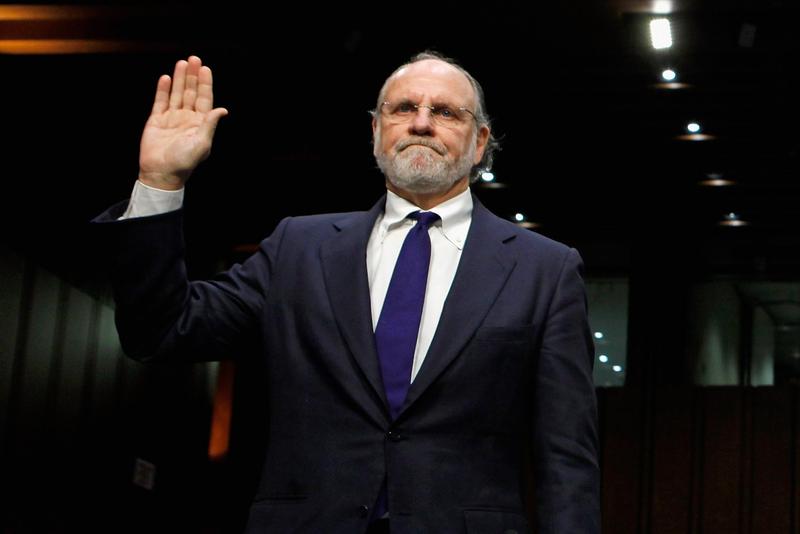 Former New Jersey Governor Jon Corzine will testify before the House Financial Services Committee today, his third appearance on Capitol Hill in two weeks. Corzine is being asked to explain the collapse of MF Global, the stock and commodities brokerage firm he led until it filed for bankruptcy at the end of October.
MF Global's demise left tens of thousands of customers in the lurch, with $1.2 billion apparently missing from their accounts. On Tuesday, the Senate Agriculture Committee heard from Mr. Corzine, and last week he faced questions from the House Agriculture Committee.
Corzine has said "I simply do not know where the money is," but that has not stopped him from talking at length about the company's strategy and decision-making process.
Robert Mintz, a former federal prosecutor who now represents white-collar defendants, says not taking the Fifth Amendment is a risky legal strategy.
"In testifying on multiple occasions about the very same topics there's a risk of providing inconsistent answers," Mintz said. "Those inconsistencies can later be used to cross examine Mr. Corzine in a criminal case or in some type of regulatory proceeding."
Authorities have not charged Corzine with any wrongdoing, but he is the target of a class action lawsuit. 
Meanwhile, multiple agencies, including the Department of Justice and the Commodity Futures Trading Commission are investigating the disappearance of customer money from MF Global accounts.
Mintz said the hearings are a "two-edged sword" for prosecutors and regulators: the more he talks, the more Corzine risks incriminating himself. But by putting other witnesses on the stand, Congress may cause persons them to clam up when they talk with law enforcement officials.
The other witnesses today include Bradley Abelow, MF Global's chief operating officer, and Terrence Duffy, executive chairman of the Chicago Mercantile Exchange.
The hearings begin Thursday at 1 p.m.