Frick Collection Opens New Portico Gallery
The Frick Collection has opened its new, glass-enclosed portico gallery to the public. The gallery is the museum's first major addition in more than 30 years.
The open portico was part of the original Frick mansion built in 1914. Director Ian Wardropper said Henry Clay Frick had wanted to turn it into a gallery, but those plans were put on hold with the outbreak of World War I, and Frick died before he could restart the project.
The Frick mansion is now a New York City landmark, and Wardropper said the museum worked carefully within city guidelines with the architect Davis Brody Bond to make the portico an enclosed space.
"It's been very simply enclosed with a wall of glass that admits natural light, and that's really the beauty of the space," Wardropper said. "And you can look out into the gardens to the magnolia trees and to central park. So it connects the Frick to out of doors and gives us a new interior display space."
Justin Davidson, architecture critic for New York Magazine, said the museum seems to have struck the right balance between its needs and the importance of preserving the building's architecture. He said making use of a pre-existing portico is a good solution.
"That seems like a real win-win for everybody," he said. "That is, it accommodates art ... that hasn't been seen. It allows the public into a part of the building that they hadn't been allowed in, and it preserves the integrity of the portico architecturally, without, you know, creating a whole new wing, or giving it some kind of modernist addition."
The first exhibition in the Frick's new gallery is a collection of Meissen porcelain from the private collection on Henry Ahrnold, who also financed the portico gallery addition. Jean-Antoine Houdon's "The Dead Thrush" and "Diana the Huntress" are on display there, too.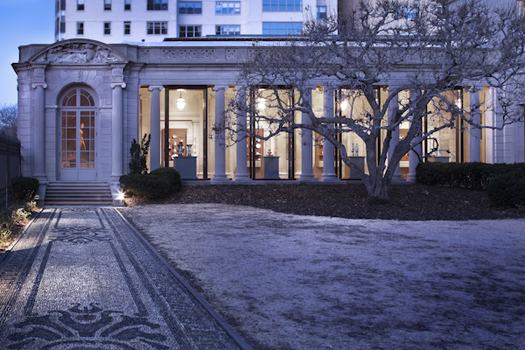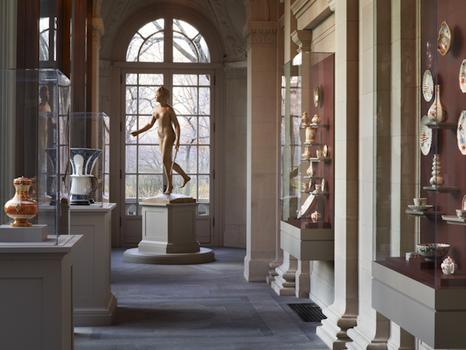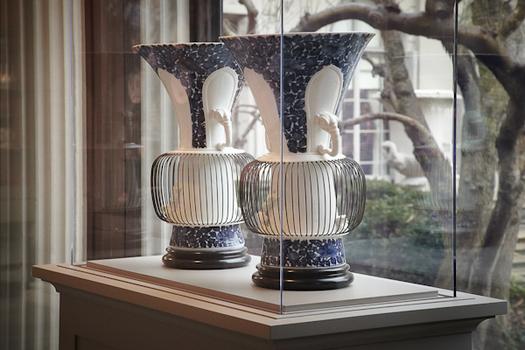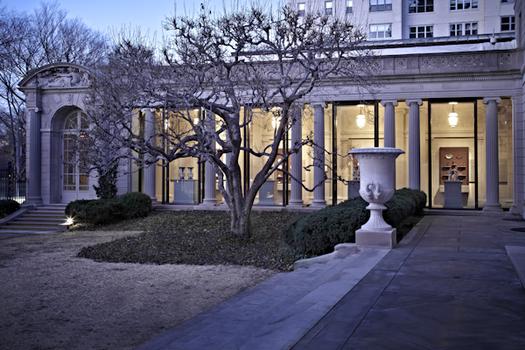 of