Stocks Fall on Worries Over European Debt Agreement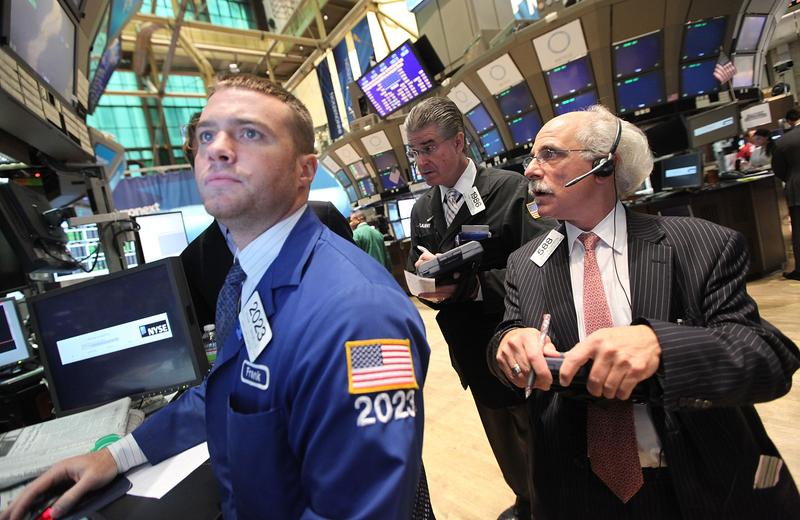 Stocks fell after two ratings agencies raised doubts about the fiscal plan hatched last week that aimed to end Europe's debt crisis.
The Dow Jones industrial average dropped 163 points, to close at 12,021. It had fallen more than 240 points earlier in the day.
The S&P 500 fell 19 points, or 1.3 percent, to 1,236. The Nasdaq composite index dropped 35 points, or 1.3 percent, to 2,612.
The 17 European countries that use the euro agreed to a deal Friday that would allow a central European authority to oversee their future budgets and impose tighter controls on spending.
Two credit ratings agencies, Moody's and Fitch, said Monday that the deal isn't enough to reduce debt pressure in Europe. Moody's said that it is still considering lowering the credit ratings of all European Union countries. It also said that last week's summit produced "few new measures."
Fitch said Monday that "it seems that a `comprehensive solution' to the current crisis is not on offer."
The warning from Moody's helped deflate optimism about last week's pact, which called for tougher fiscal discipline in countries the euro and greater oversight of national budgets by a central authority.The agreement "kicks off a process that has a chance of solving the next crisis, not this one," said Guy LeBas, chief fixed income strategist at Janney Montgomery Scott. "The problem is the changes they've agreed to go toward solving the root of current problems 12 months from now."
Financial stocks fell sharply due to the fears raised about the European financial system.
The Dow was also impacted by news closer to home. Intel warned its fourth quarter earnings would be less than Wall Street expectations due to problems with its supply change. Its stock fell 4.72 percent.
With the Associated Press