To Buy (Or Not to Buy): Holiday Gift Ideas from WNYC and WQXR Radio Hosts
Can't decide what to give a loved one this year? Never fear. WNYC and WQXR hosts are here to help.
Warm woolen socks, locally distilled rye whiskey and a t-shirt inspired by the '70s cult classic film "The Warriors" are among their recommendations this year. Here's the full list:
Brian Lehrer, host of The Brian Lehrer Show, recommends: I am giving two books published this year: 'The 50 Funniest American Writers: An Anthology of Humor from Mark Twain to The Onion' by Andy Borowitz and 'Life Upon These Shores: Looking at African-American History' by Henry Louis Gates Jr.
I would not give: pepper spray.
Sara Fishko, host of Fishko Files, recommends: Socks, I'm going to give people happy, colorful, warm, woolly socks.
I'm loving Jonathan Lethem's 'The Ecstasy of Influence' right now, and I'll want to spread that around to a few people this season, I'm sure.
Also the new Keith Jarrett CD, Rio.
What wouldn't I give? I have no rules. When it comes to gift-giving, anything goes. The right gift to the right recipient, no matter how improbable — that's my motto.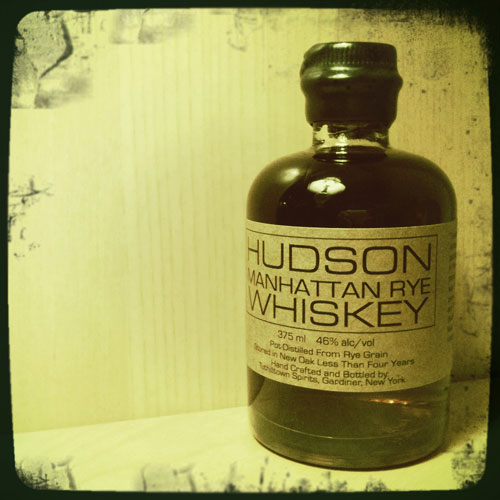 John Schaefer, host of Soundcheck, recommends: 'Pulphead,' the collection of essays by John Jeremiah Sullivan. For music lovers, there are essays about everything from a Christian rock festival to the enigmatic Jamaican legend Bunny Wailer to Michael Jackson — and for people who aren't music lovers, there are exactly the same essays — hilarious, intimate, knowing and beautifully crafted. Plus, more tales about people, places and things that you never thought you'd want to read about (reality TV survivors, anyone?) but can't put down.
And to drink while you're in your comfy chair with JJ's book, a bottle of Hudson Manhattan Rye Whiskey. I did not think I was a rye fan — I'm strictly a single-malt Scotch/small-batch bourbon guy — but this stuff, made in a small upstate NY distillery, is great. (Their bourbon is really good too.) Drink it straight. (Photo: kasha ttene/flickr)
I would not give white chocolate. I quote God himself, 'It is an abomination before me.' Not sure what book of the Bible that's from, but I'm sure He said that somewhere.
Naomi Lewin, WQXR Music Host, recommends: I will, as I do every year, be giving everyone homemade cookies. I call them Christmas cookies, but they're completely non-denominational (unless you are an atheist when it comes to butter).
Soterios Johnson, host of Morning Edition, recommends: For anyone interested in Science: 'The Hidden Reality: Parallel Universes and the Deep Laws of the Cosmos,' by Brian Greene. Greene is arguably one of this century's Carl Sagans, bringing the latest discoveries and theories about the universe (or multiverses) to the masses in a clear, understandable way. A fun read about some mind-blowing concepts.
For the fellow child of the '70s: The Rolling Stones' Some Girls: Deluxe Edition. A digitally remastered 2-CD edition of the Stones' 1978 masterpiece. The bonus disc includes previously unreleased recordings from the Some Girls sessions. This album reminds me of good times down at the Jersey Shore, way before Snookie and her lot were even born.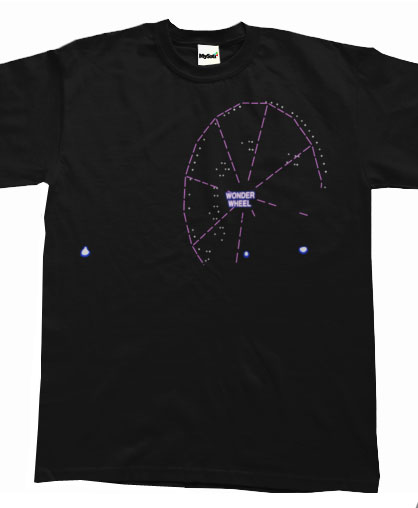 For a friend who would appreciate a vintage slice of NYC: "The Warriors - Wonder-Wheel Tee (hi)" available from My Soti. This cool t-shirt is based on the opening sequence of the '70s cult classic film "The Warriors," and is designed by a Lower East Side artist who goes by the name GreedoNever. Can you dig it?!
The perfect gift for the youngster in your life (or the inner-child of an outer-grownup): The Muppets Soundtrack. While I have not seen the new movie yet, by all accounts it is quite good. And the soundtrack includes classics like "Rainbow Connection" and "Mah Na Mah Na" plus new songs like a Muppet version of Nirvana's "Smells Like Teen Spirit" and Cee Lo Green's "Forget You." What's not to like?
And, for that special bibliovore: the Kindle Keyboard 3G. Who wouldn't want to be able to carry around a library in a tablet weighing less than 9 ounces? The crisp e-ink display is easy on the eyes and the battery lasts for two months. With both Wi-Fi and free 3G, downloading books, magazines and newspapers is a breeze as is cruising the web!
Midge Woolsey, WQXR Music Host, recommends: I just returned from an early Christmas celebration with my family in Texas. My niece and her husband surprised me completely with a pair of Isotoner SmarTouch gloves. You can text, dial, and search with your gloves on. What a great idea for those of us who live in the chilly Northeast!
For books, 'Bill Moyers Journal: The Conversation Continues' and 'Catherine The Great: Portrait of a Woman by Robert K. Massie.'
I don't give perfume or artwork unless I am absolutely sure of the person's taste.
Any gifts that you recommend giving this year? Let us know in the comments section below.