Opinion: The GOP Field Supports Israel, Will American Jews Finally Listen?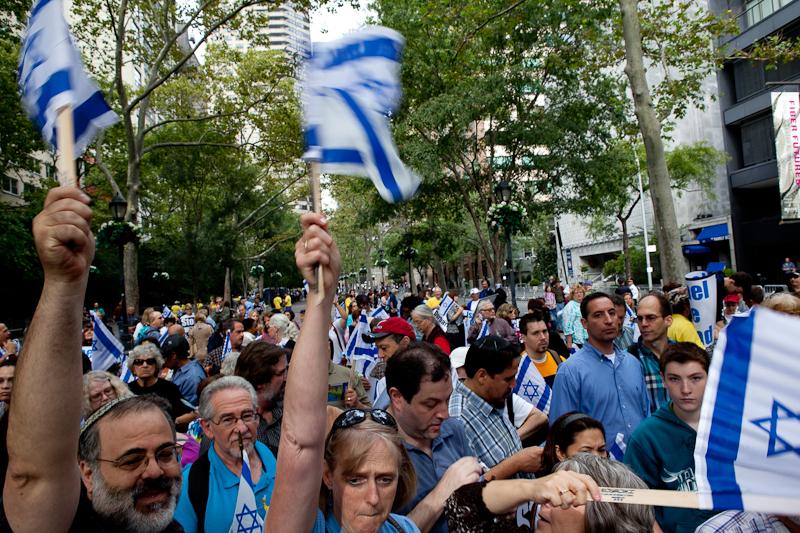 For reasons unknown, President Obama celebrated Chanukah two weeks early at the White House Thursday.
Instead of lighting one candle, the president lit all of them as if Chanukah is celebrating its 9th birthday and proceeded to tell the crowd "we never need an excuse for a good party."  Perhaps the president could have found another reason to party on December 8th rather than one of the more important Jewish holidays but, well, it's not like too many Jews are going to call him on it.

It's become something of a tradition for Jews to vote Democrat - and Jews do love their traditions.  Even for this Democrat, Barack Obama, who has been completely disrespectful of Israel, spent a decade listening to an anti-Semitic pastor and jokingly tramples over a celebration of Jewish endurance celebrated at Chanukah, he'll still probably receive a majority of the Jewish vote.

What's interesting is that even with no hope at getting the Jewish vote, conservative candidates stand with Israel consistently and fully.  As I've written on this site before, the reasons for that are clear:
"I'm willing to believe I have some bias toward Israel, but the fact that I'm Jewish and it is the Jewish homeland is secondary to the true reasons I favor Israel. I'm biased toward Israel because it is the only democracy, the only free country, the only healthy, functioning culture in the Middle East.

It is the only place where women have full rights, where religious Jews, secular Jews, Christians, Muslims and atheists live side-by-side and enjoy all the same freedoms and privileges as each other.

It's the only Middle Eastern country where gay people live openly, unafraid of being shunned or killed. It is a land where free speech is encouraged, protest isn't squashed and life is valued. In short, it shares the ideals and values which we treasure in America."
Yet American Jews follow their tradition of voting for Democrats even against their own interests.  This week the Republican Jewish Coalition held a forum where most of the Republican presidential candidates were invited to speak (Ron Paul was not invited).  All of their comments were uniformly pro-Israel, promising support to a country whose very existence is frequently under attack.  Will American Jews listen?
Born in the Soviet Union and raised in Brooklyn, Karol Markowicz is a public relations consultant in NYC and a veteran of Republican campaigns in four states. She blogs about politics at Alarming News and about life in the city with her husband and baby at 212 Baby. She can be followed on Twitter.