Tibet, Through the Lens of Comics
Conceptions of Tibet are the subject of a new exhibit at the Rubin Museum of Art that aims to examine the region through the lens of comics.
The exhibit, "Hero, Villain, Yeti," includes more than 50 comic books from the U.S. Europe and Asia and features characters like the Green Lama and Bugs Bunny.
The exhibit's curator, Martin Brauen, said early perceptions of Tibet were limited by the country's geographical remoteness, which often led to fantastical, magical figurations.
They were also shaped by just a handful of novels, like James Hiltons' 1933 work "Lost Horizon," where long-standing conceptions of the country as a sort of paradise first emerged, Brauen said.
"This stands in grave contrast to the present situation in Tibet," he said, referencing China's occupation of the country. "But still people have this idea of a Shangri-La-like Tibet."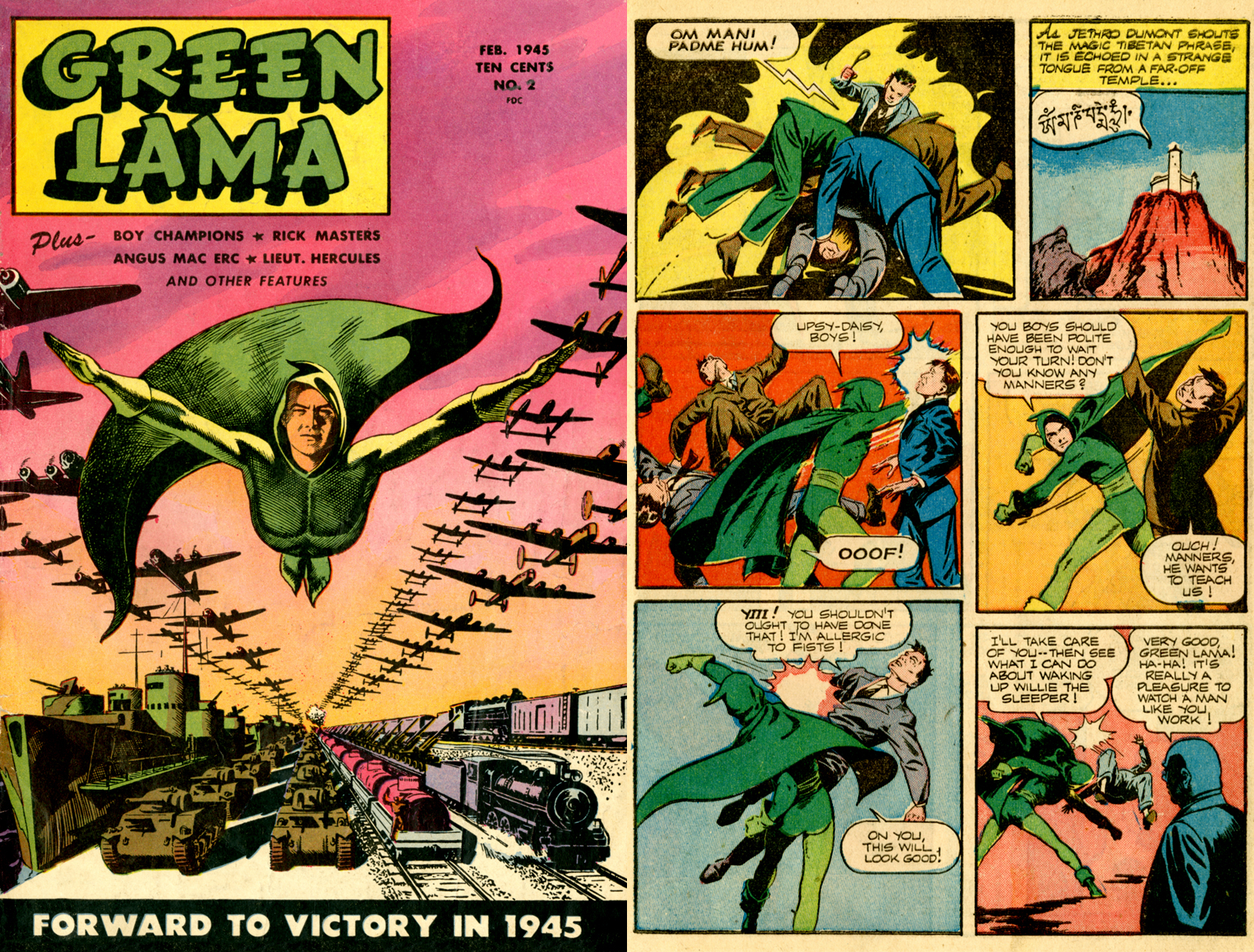 A 1945 cover and panel from "Green Lama." The script for the comic was written by Richard Foster, and the art is by Mac Raboy (courtesy Rubin Museum of Art).
Many of the comic books in the exhibit portray a land of wisdom and enlightenment, and several of the stories feature characters that travel there seeking enlightenment. Robbie Barnett, director of the Modern Tibetan Studies department at Columbia University, said that type of trip has often been associated with Tibet, in part because of its location.
"I think Tibet became important for people because we have this long tradition in the West and other major cultures of thinking of spiritual achievement as being somehow a journey to a place that's very remote — where we've never been before," he said. "And this becomes mixed up with a geographical idea of going to a remote place that's inaccessible."
While the trope of a journey of enlightenment may have changed over the years, Barnett said the region is still a popular location for such projection.
"Tibet has been a kind of slate on which people write their dreams and fantasies," he added. "These kind of fantasies often have a kind of political base in them and they change quite easily from one extreme to the other."
The comics that make up the exhibit aim to trace some of those cultural shifts — and the popular perceptions they influenced — in an entertaining way.
Brauen said the comics include characters similar to the ones found in most comics. Many are imbued with special powers, and others fight crime.
"For instance, lamas who can appear and disappear, voluntarily of course, who can fly, who can levitate, who can do miracles," he said. "And of course that's [a] wonderful subject for a comic."
The exhibit is open and free to the public now through mid-June.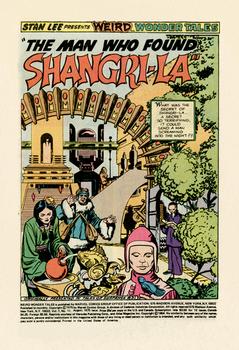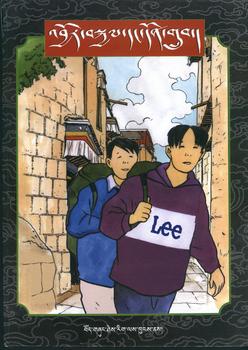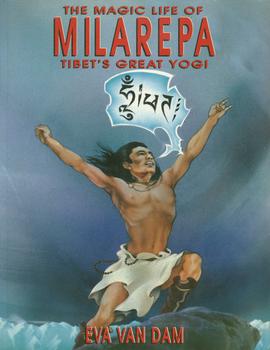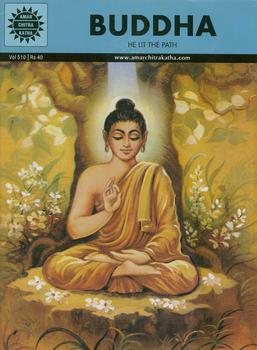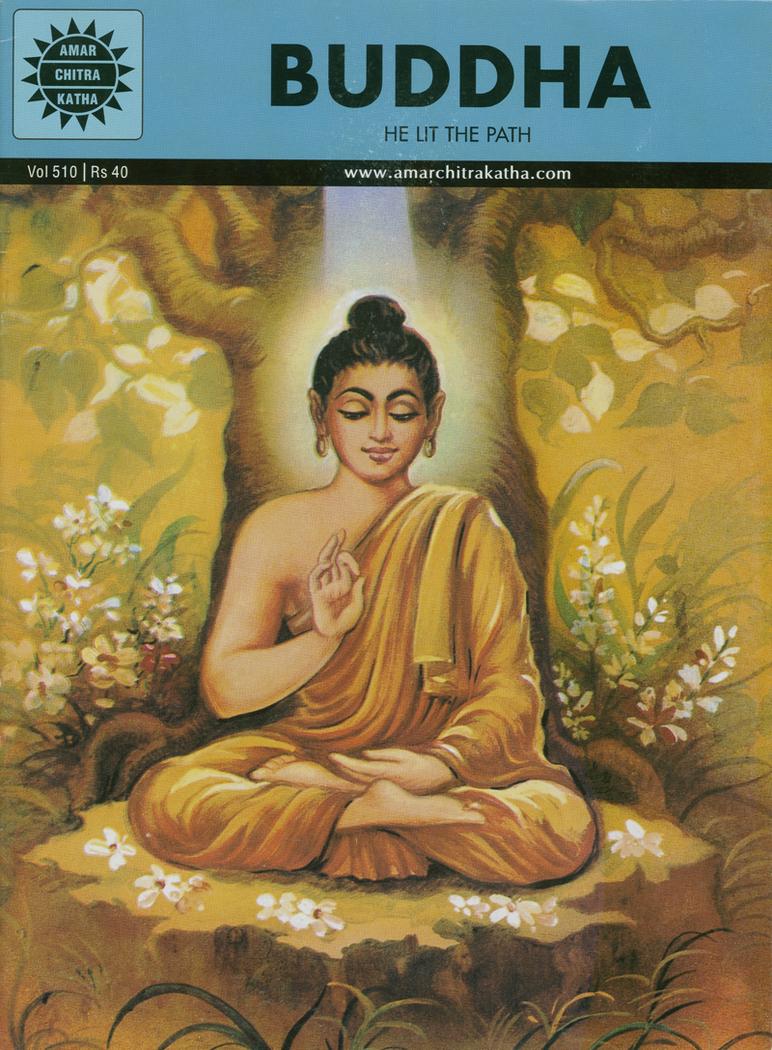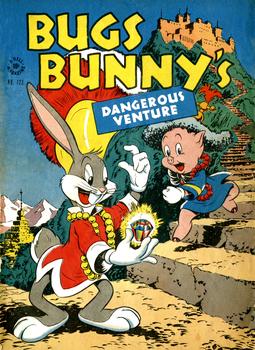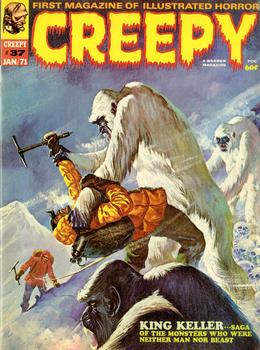 of