The Five Locust Sisters Perform on WNYC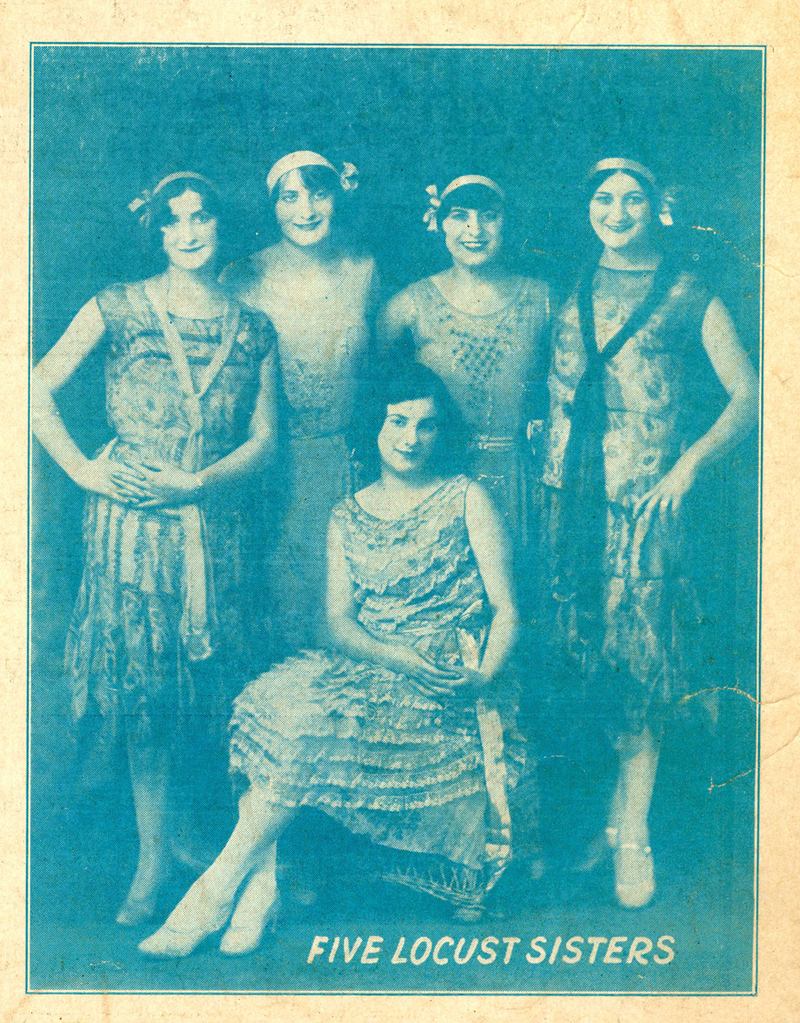 On December 9, 1926, the Locust Sisters sang popular tunes in our studio. The  Locust Sisters were a singing quartet with a fifth sister, Mathilda, on the piano. Known as the "miracle makers of harmony," they were featured as missionaries in the 1927 Vincent Youmans Broadway musical Hit the Deck. Reviewing the performance in The New York Times, Brook Atkinson wrote, "the thin harmonies of the four Locust Sisters, admirably introduced, are artless and delightful."  They also appeared in a five-minute movie short in 1928, the first of their two appearances for MGM Metro Movietone Revue. The sisters also briefly recorded for Columbia Records. Watch and listen to them in their 1930 MGM short at: LOCUST SISTERS. 
Broadcast on WNYC Today in:
1931: Mrs. Ida Benfey Judd reads from Poetry's Plea for Animals.  Note: Judd was a noted monologist as well as the founder and President of the Mark Twain Association. She studied drama under Alexander Melville Bell, father of the inventor of the telephone. Her acquaintance with Mark Twain was brief but influential. After seeking his advice on her elocution series, she spent a half-hour in discussion with the great author.
1949: Dancer and choreographer Doris Humphrey  of the New York City Dance Theater is interviewed on Around New York.
1955: Adlai Stevenson, Eleanor Roosevelt, George Meany and others speak at the AFL-CIO Unity Convention.
1964: John Diebold, Lawrence Fertig, Senator Jacob Javits and Theodore Kheel speak at a panel on unemployment and automation sponsored by the National Conference of Christians and Jews.