The Sidewalk Shed's Extreme Makeover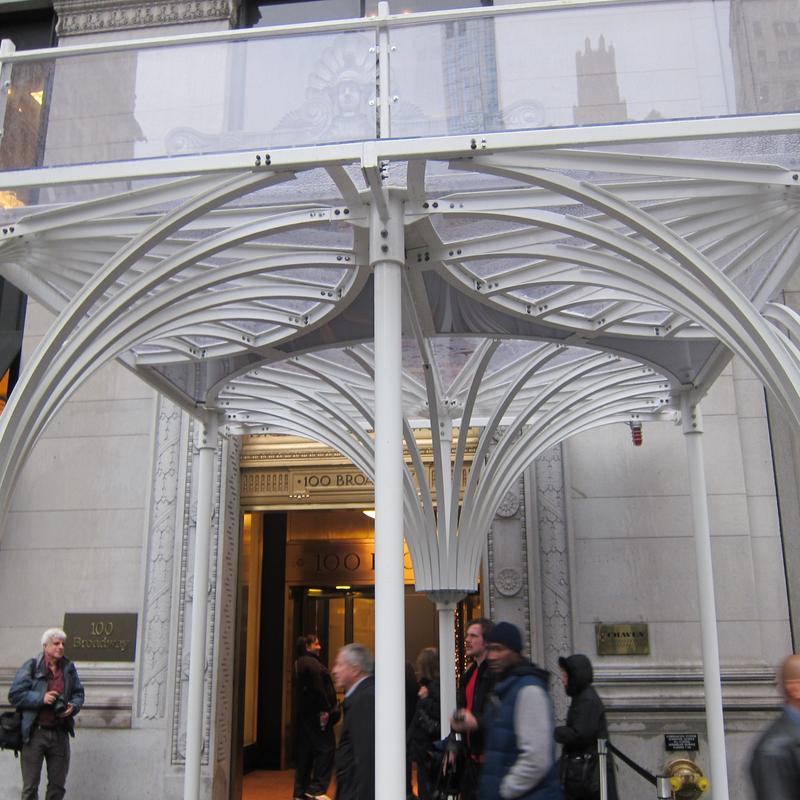 The sidewalk shed — you know that structure that covers sidewalks to protect pedestrians from work that's being done on buildings — is getting a makeover of its own.
The Bloomberg administration sponsored an international design competition in 2009 to find the most innovative design. The Urban Umbrella was selected for its aesthetic features, as well as its sustainable characteristics including sustainable LED lighting, with an estimated lifespan of more than a decade. The lights are meant to allow for more pedestrian visibility at night.
The temporary structure hasn't received an update since the 1950's. The prototype of the city's new sidewalk shed model is on display in Lower Manhattan.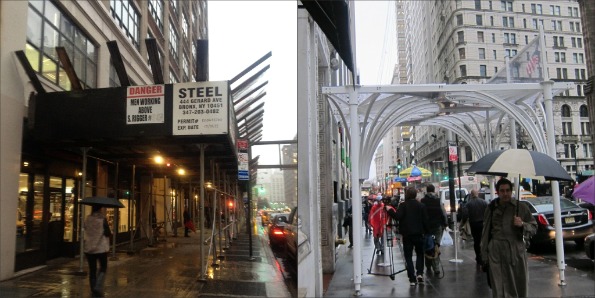 (Photo: What a sidewalk shed currently looks like (left), and what the sidewalk shed will look like (right). Kathleen Horan/WNYC)
University of Pennsylvania student Young-Hwan Choi came up with the winning design, which was selected from the 164 submitted. He developed the idea with an engineer and architect who work with the New York based design firm, Agencie group.
Designer Andrés Cortés said "Our goal In designing the Urban Umbrella was to create an environment that stimulated on to look upward and outward" unlike ubiquitous dark scaffolding "and in doing so reclaim the sidewalks as the places of discovery they are intended to be."
Sidewalk sheds are required during construction of new buildings 40 feet or higher and the demolition of buildings 25 feet or higher. There are currently about 6,000 sheds installed throughout the city.
Cortés said expect to see more of the new sheds popping up downtown and in midtown next spring.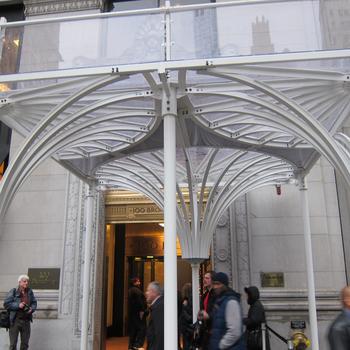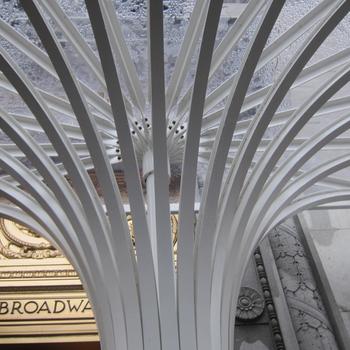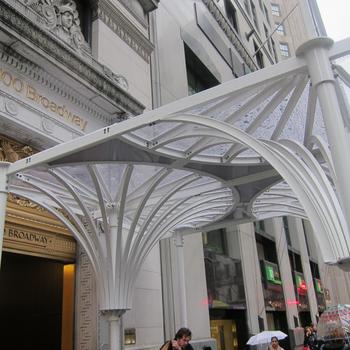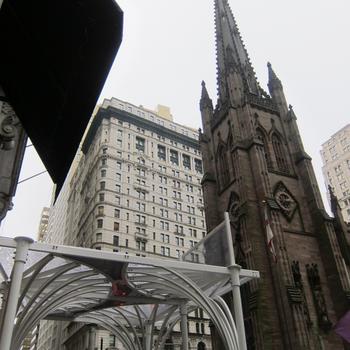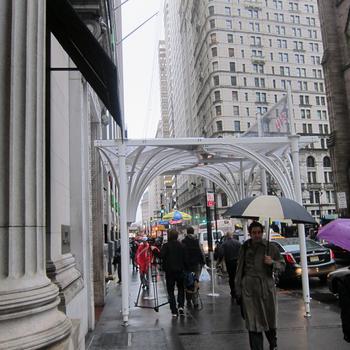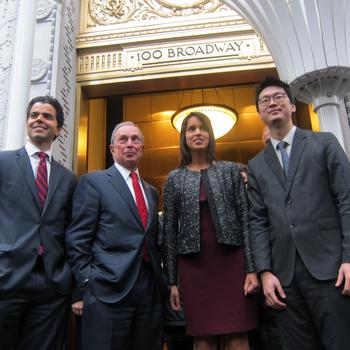 of