Reformed Ex-Con Tries to Intervene on Gun Violence in Harlem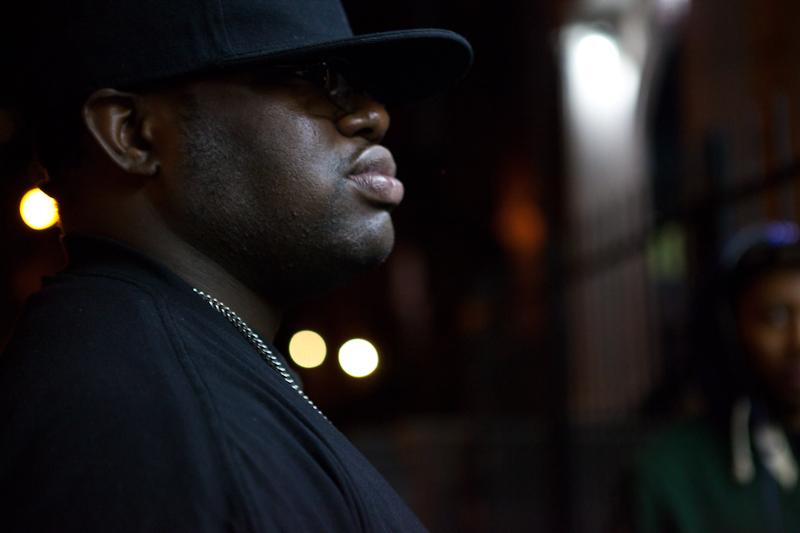 As the sun was setting over Central Harlem on a recent evening, 33-year-old Dedric Hammond, better known as Beloved, was getting ready to start his work day.
The two-time felon and reformed gang member works full time as what's known as a violence interrupter for the NYC Mission Society's Operation SNUG program: his job is to stop disputes before they escalate to gun violence. He also does similar work for another organization called Street Corner Resources.

Sometimes that means eavesdropping on conversations in the streets or scanning Facebook for threats or other signs of trouble.  

"We try to figure out who the people are who the major players are in these situations," Beloved said.

Winning the trust of young men is a big part of what Beloved does. At the corner of 7th Avenue and 132nd Street, near where he grew up, a group of half a dozen young men were recently hanging out in front of a corner bodega.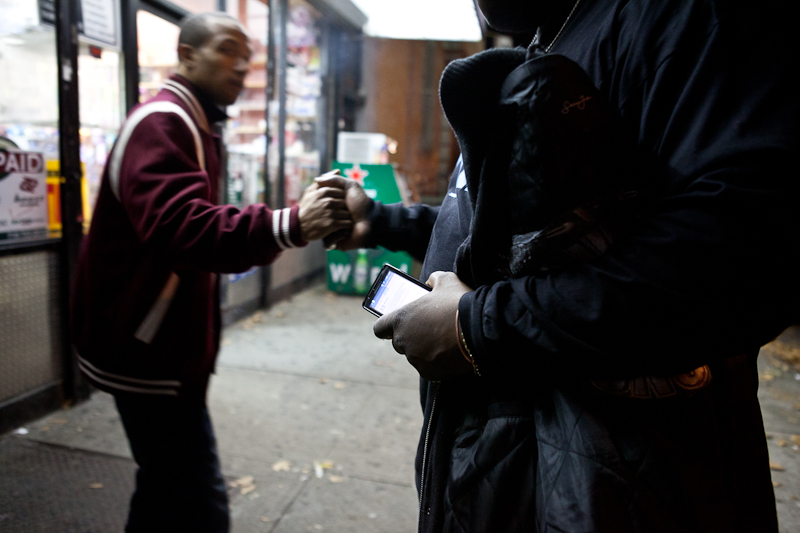 (Photos by Stephen Nessen/WNYC)

They greeted Beloved with loose hugs and hand shakes. He called the young men family and said they belonged to the same street gang he started when he was 11 years old. He's no longer affiliated with the gang.  

A 25-year old, who would only give his name as Antoine, said the sound of gun shots are constant in the neighborhood: "After a while things you get used to it.  It's not something that's good but that's just how things are," he said.  

Antoine said his group tries to heed Beloved's message of non-violence. He says they don't use guns, but they do use their fists.  

"We knuckle up. You know a little five-minute fight," he said, "and then after we slap each other five and say it's going to be alright."

The violence of the streets is something Beloved knows well. He's been to prison twice. And he's been shot twice – once in the middle of Seventh Avenue, a few feet from where the young men were standing.

Beloved described the fight:  "I'm not backing down. He not backing down so he pulls out and he squeeze.  He shoot me two times in my stomach."

He said the bullets ricocheted through his body 21 times. He wasn't carrying a gun that day, and had already been contemplating changing his life. Beloved said a rational side came over him and he no longer felt the desire to retaliate.  

As a violence interrupter, Beloved spends a lot of time inside hospitals visiting gun shot victims because that's when they contemplate retaliation.

"We dealing with a situation where a kid got shot in the shoulder," Beloved said.  "He was right here at Harlem Hospital we had to come in here and talk to him."

In this instance, Beloved said the young man seemed open to ending the dispute and putting his gun down.  

But the work can be frustrating.

Last month, Manhattan District Attorney Cyrus Vance announced the takedown of a street crew that allegedly controlled a portion of 129th Street by using guns and physical violence.

The charges against the group – which ranges in age from 17- to 25-years old -included conspiracy, criminal possession of a weapon, criminal sale of a weapon, and two were charged with attempted murder.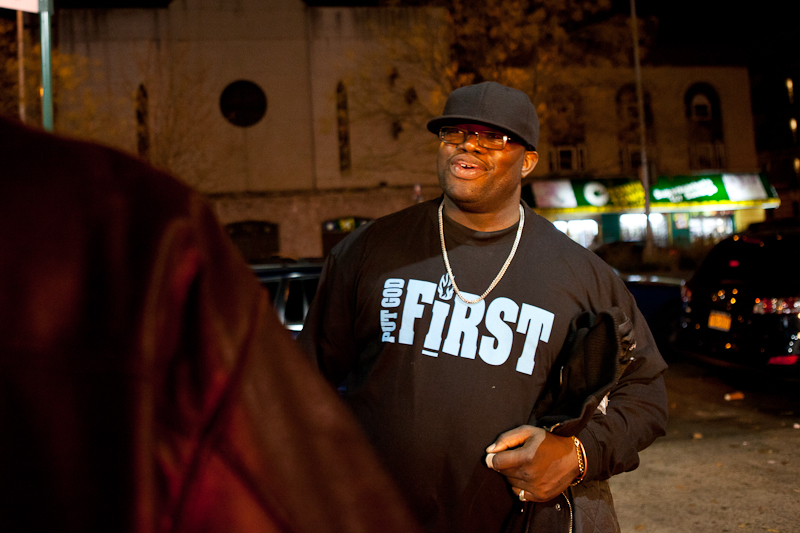 Beloved said he knew several of the men and believed they had turned a corner and were on their way to changing their lives.

"I really don't want to talk about it because it was that sad," he said. "It wasn't like I had worked with them today and haven't seen them for years. I still was working with them."

One of those arrested in last month's gang takedown was a student at the Harlem Renaissance School on 128th Street. After the arrests, Beloved's boss organized a so-called "rescue" workshop for high-risk students there.

"This is a preventive measure," Iesha Sekou told the group of 19 young men who reluctantly attended. "People might say, 'Aint nothing gonna happen to me.' Well, last week when they took somebody out of here, something happened to him. We didn't expect that."

The young men crossed their arms and slouched in their chairs while speakers addressed them. One was a well dressed black man who spoke to them about swallowing their pride and cooperating with police even when they feel disrespected.

"Arguing with a police officer is only going to make the situation worse," Captain Kevin Williams told the students. "I'm gonna be honest with you: I'm a police officer."

Once he identified himself, the resentment in the room grew palpable and students grew raucous at times. The young men questioned why they were regularly thrown up against walls and stopped and frisked.

Williams told the young men most crimes are committed by blacks and Latinos and he questioned why they would hang out on street corners known for crime and violence.

When Beloved got up to speak, the students grew silent. He explained the level of violence that could result from associating with gang members.

"Tomorrow when I pop one dude his whole crew is comin' to your house. They comin' to your house, my house, my little girl's cousin's house, my mother's best friend's house. Just because we affiliated," he said.

Beloved seemed to be both scaring and intriguing the young men. Before ending, he lead them in a chant:

"I am my brother's keeper.  The love that I have for myself I share with my brothers.  And that's my peace."

The young men shouted back each phrase, their voices filling the room.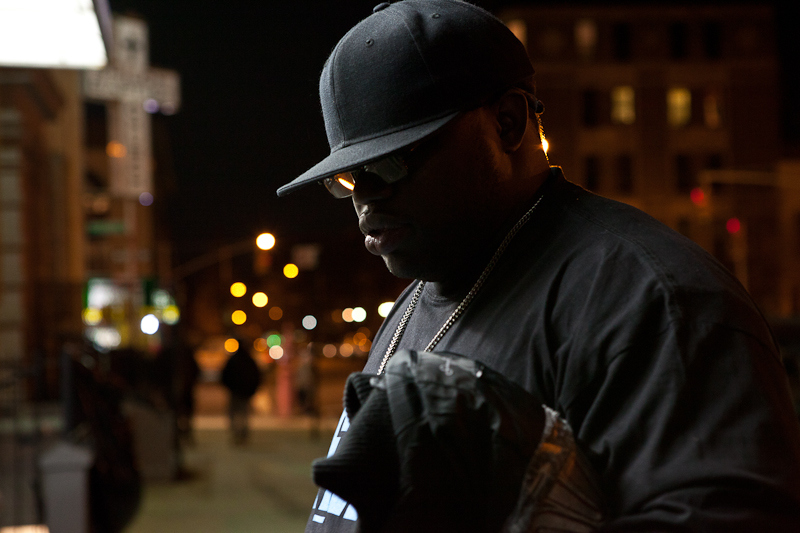 (Photos by Stephen Nessen/WNYC)