Listen | Remembering Pearl Harbor, 70 Years Later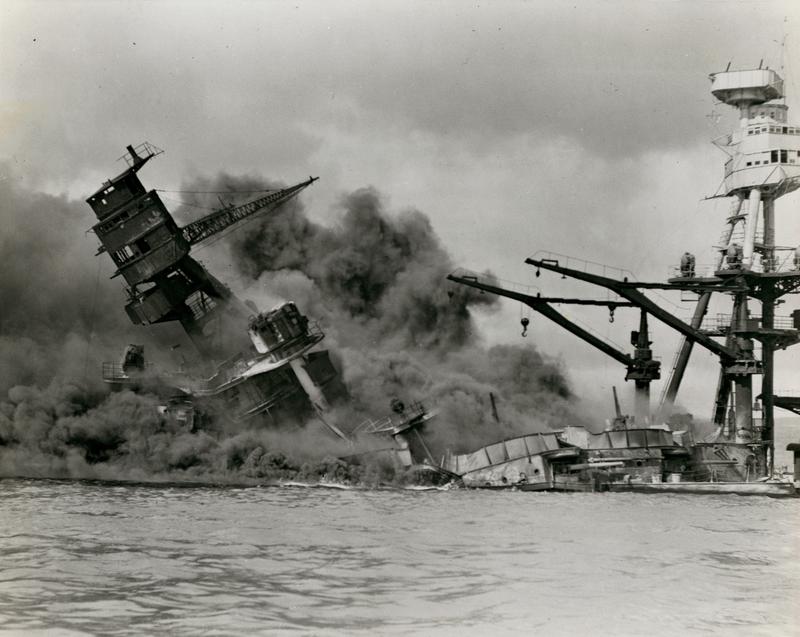 In the early morning hours of December 7, 1941, the Japanese launched a surprise air attack on a naval base that many Americans had never heard of before: Pearl Harbor in Hawaii. This attack brought the U.S. into World War II, and Pearl Harbor became a rallying cry for the country.
All together, 2,390 Americans died in the attack. Twelve ships sank or were beached, and nine were damaged. The U.S. lost 164 aircraft. On the Japanese side, 64 people died, five ships sank and 29 planes were destroyed.
Listen to a WNYC Newscast from that day, which included a story on the Japanese envoy's meeting with Secretary of State Cordell Hull, Tokyo Radio in NYC and a call for all naval personnel at Brooklyn Navy Yard to report to duty.
WNYC also carried an address from New York City Mayor Fiorello H. LaGuardia on the attack. In his speech, he blamed the German government for guiding the Japanese to attack the U.S. and other Pacific Islands, and told city residents to be "prepared for anything, at any time." He also ordered all Japanese subjects to remain in their homes until their status is determined by the federal government. He also asked city residents to remain calm. You can listen to the speech below.
On December 8, 1941, President Franklin Delano Roosevelt address Congress and delivered his Day of Infamy speech. He declared war on Japan. Listen to an excerpt of that speech below.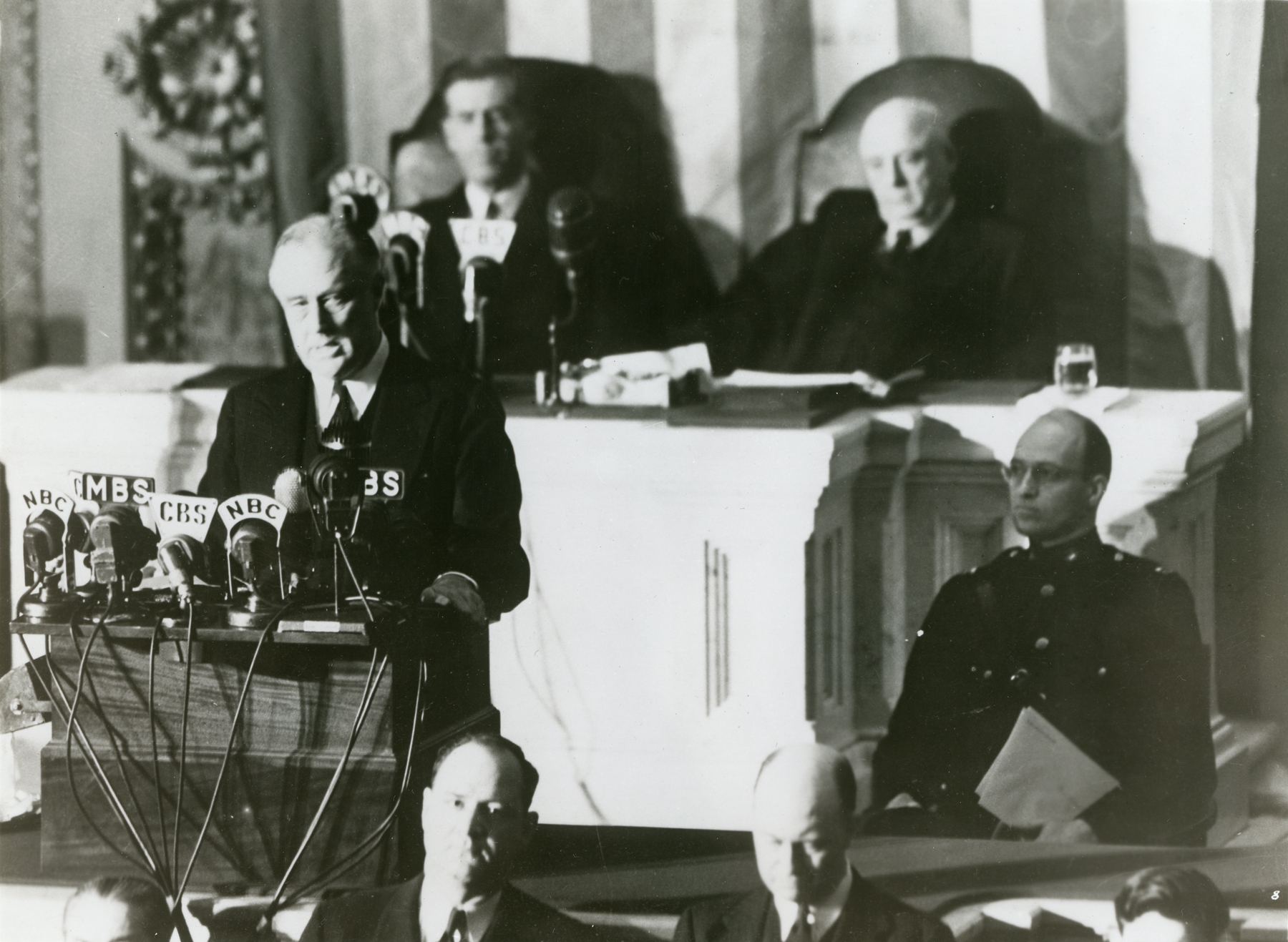 (Photo: President Roosevelt delivers the Day of Infamy Speech to Congress./Courtesy of the FDR Presidential Library)