New York is a city of specialists from foodies to academics, laborers to shopkeepers. Every Wednesday, Niche Market takes a peek inside a different specialty store and showcases the city's purists who have made an art out of selling one commodity. Slideshow below.

1421 Neptune Ave,
Brooklyn, NY
11224-2714
Nestled inside a Coney Island low-rise with a vintage sign advertising Larry's Heaters and Gas Tank repairs, the soft coos and loud flutter of caged pigeons snapping at the air from Neptune Pet Supply are unmistakable.
Anthony Martire, 50, opened Neptune Pigeon Supply about seven years ago on the same block where his father opened an auto radiator repair shop in 1947. In the store, he sells Moyer and Son pigeon feed (a mix of different grains, including corn, maple peas, wheat, barley, millet, kafir and oats) and pigeons in the store for $5 a bird.
The majority of birds in his cages are "flight" birds—red, yellow and black teagers, as well as white "chicos" used as lures for homing pigeons—and he also sells pretty show birds, mostly tipplers (often called "tipplets"), in a range of colors and stripe patterns.
Martire doesn't sell racing pigeons. He just breeds them for himself and friends. He said he was once offered $10,000 for a race winner, but he turned the offer down.
"She meant more to me," he said. "I bred so many winners out of her, and she was a good pigeon to me. No, I'll burn up the $10,000, and I won't have the bird."
Martire began raising and racing homing pigeons with his father on the roof of the adjacent radiator shop as a kid. The shop's walls are adorned with trophies and prize notices for the races.
"It's in your blood, can't get rid of it now," he said.  
And these are pedigree pigeons, some date back generations, even to Europe.
Throughout the day, Martire climbs the steep wooden ladder through the hatch in the radiator shop's roof to check in on his 50 breeding pigeons.
"The most exciting thing is to be on the roof and to see a bird come home," he said. "Every week it's the same, 'Oh, here's the bird!'"
Matire said his customers tend to be older neighborhood residents who enjoy the hobby of pigeon tending. Many are part of the neighborhood's pigeon racing "Viola Club."
When not with them, Martire is likely on the roof, waiting for his homing pigeons to find their way back after a race in which they were released 100 to 500 miles away.
Upon arrival, the birds land on a mat that, pulling data from a computerized chip around their feet, registers their identities and flight time.
Other customers are not interested in racing pigeons, they prefer to breed them for beauty, or raise "flights." Flight hobbyists play a game of "catch-keep" in which they release birds into each other's flights and try to trick the birds into joining their own formation.
"Some birds are just followers, they follow the other ones. Like people who just follow people, birds sometimes do the same thing, they follow other birds," said Paul Pontrelli, 74, a retired pigeon breeder who drops in Neptune daily.
Once caught, the winners will sell the captured birds to Martire, often in exchange for feed, and Martire then sells the birds back to their original owners.
Martire manages every detail of raising pigeons from a protein-heavy diet in the beginning of the week to carbs in the days leading up to races. He administers antibiotics and vaccines. In an attempt to energize the birds before a race, Martire will separate the sexes for a number of days with a partition.
"When you put them together, the boys and girls, they know they're going to the race," he said. "You gotta motivate them, it's like anything else."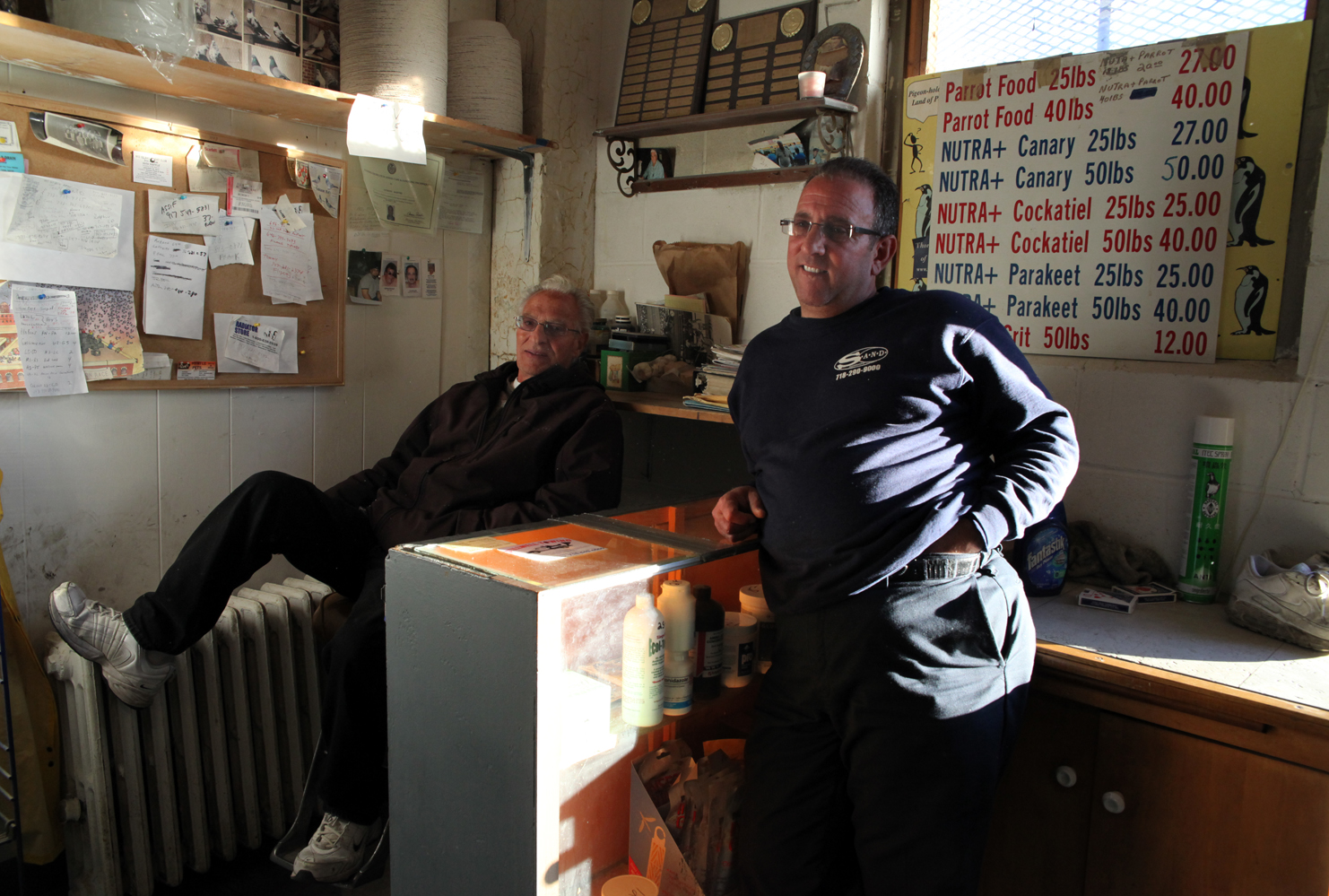 Interview with Anthony Martire, owner of Neptune Pigeon Supply.
What's the life span of a pigeon?

I've had birds that are 17-, 18-years old. You got to take care of them. I take care of the birds better than I take care of myself, which really isn't smart.

What's involved in taking care of the pigeons?

It all starts with the breeding of the birds, you got to prepare. Like, right now, I'm preparing. Around Christmastime, I put them together. … And then after they breed, the babies, you got to get them together. … Then once you start flying them it gets easier. They do their exercise. Then you start training. You put them in the baskets and you take them 10, 15 miles. Then every day you go a little farther until usually you get them to like 50, 60 miles. Then the first race is, like, a 100-mile race. So once you got them in the races you progressively put them in longer races. And like I said, you lose some, they're not all good. Out of the 50 or 60 you breed, if you're lucky you get five or six good ones. The rest of them are homing pigeons, they come home.  

How has pigeon tending changed over the years?

Each bird, within seven or eight days of their life, we put a band, a registered band on their leg. With numbers, the year and some of them with special club bands. And when they start racing them, they have another chip band, which all that information goes into that with the computer and it's all computerized. … Then the computer's brought to the club and it's retrieved from another computer. The hard drive takes all the information out of your computer and it prints the whole race, everybody in chronological order where you finished.
Because in a 100 mile race I might fly 95 miles, somebody else might fly 98 miles, you have to allow the guy behind you so much time for the mile. Sometimes the race goes a minute and five to the mile, sometimes it goes a minute and 40 to the mile, depends on the winds too. It's all done by GPS now.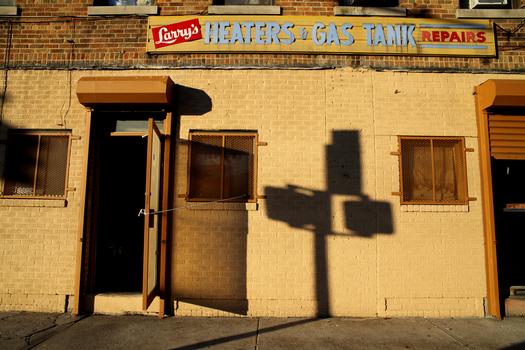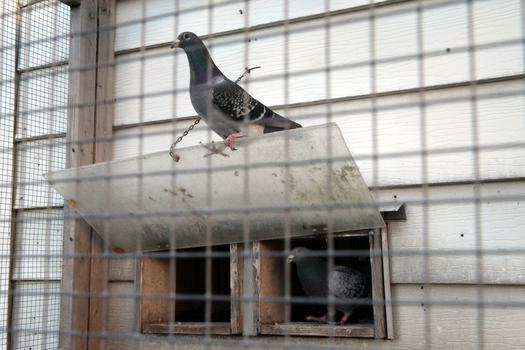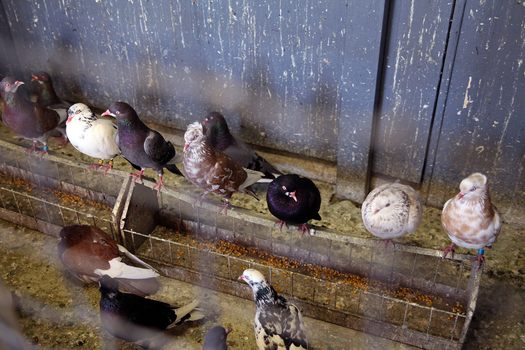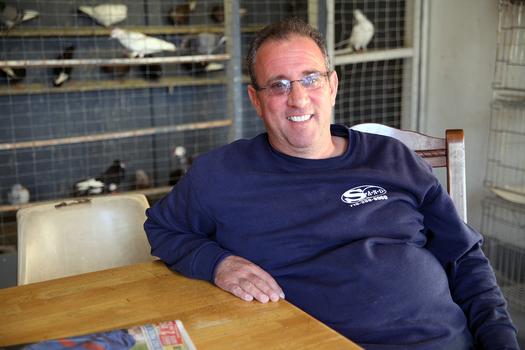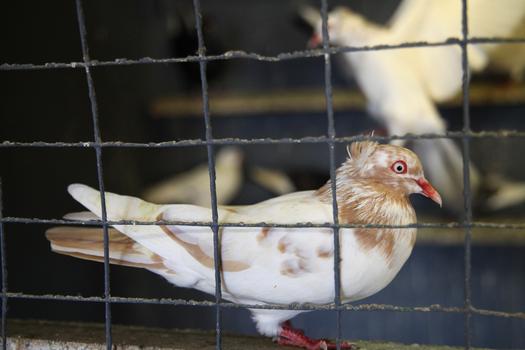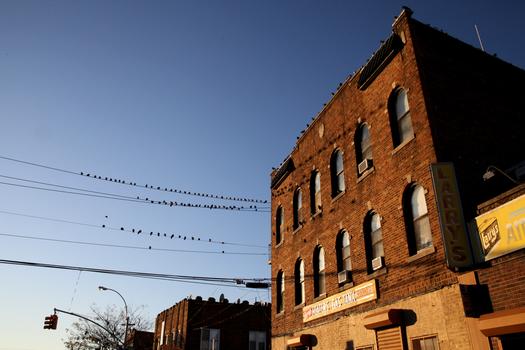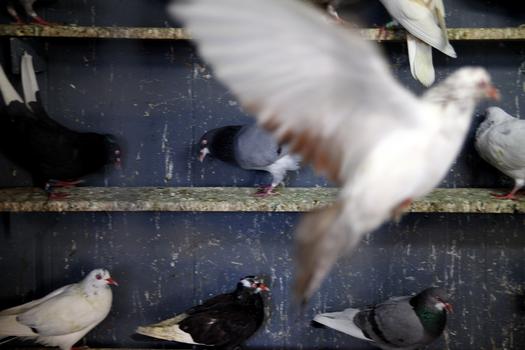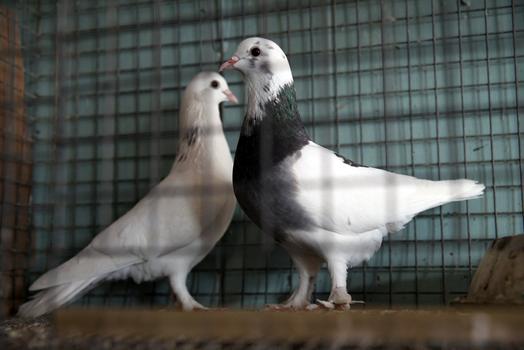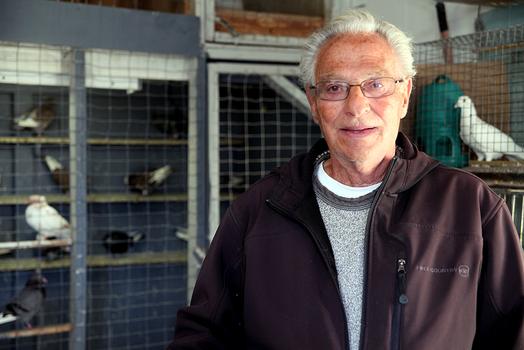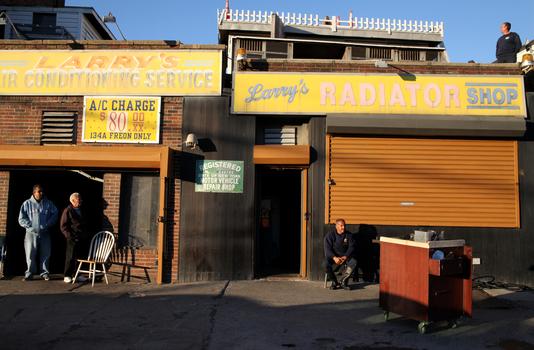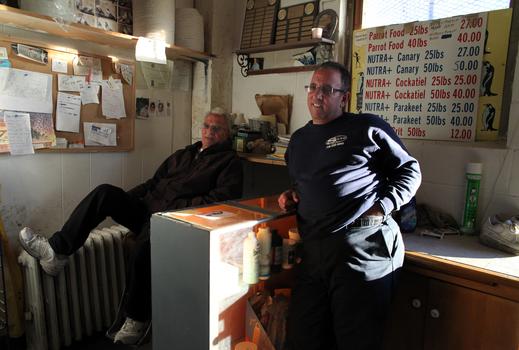 of