Senator Kirsten Gillibrand Backs Legislation to Crack Down on Illegal Guns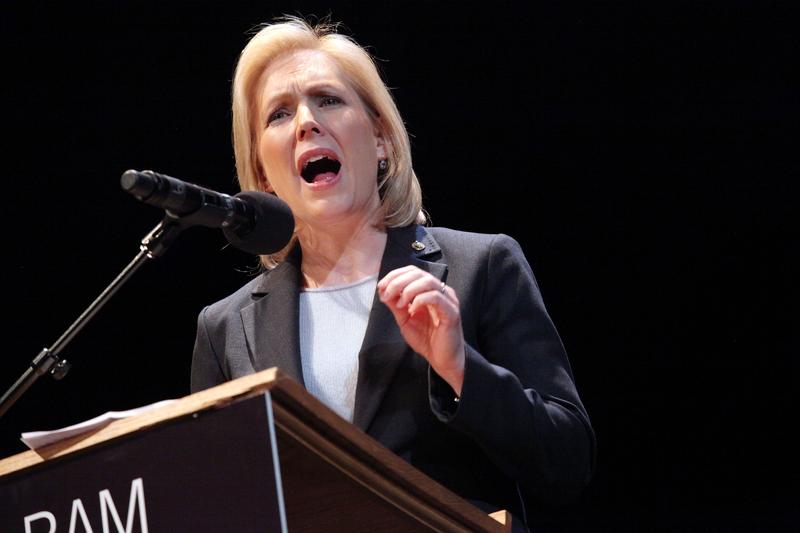 Senator Kirsten Gillibrand said on Sunday that she will introduce legislation this week to crack down on corrupt gun dealers with the goal of eliminating the flow of illegal guns into New York.
Nearly 90 percent of the firearms used in gun crimes in New York City come from out of state, and at least 90 percent of these guns are illegal, according to Gillibrand.

The legislation would make it illegal to traffic or assisting in the trafficking a firearm. It would also establish stiffer penalties for gun dealers and give the U.S. Attorney General and the Bureau of Alcohol, Tobacco, Firearms and Explosives power to impose heightened restrictions, levy tough financial penalties and suspend or revoke the license of corrupt gun dealers.

The legislation follows an eight-month undercover investigation by New York Attorney General Eric Schneiderman that resulted in criminal charges against 10 New York gun dealers for illegal gun sales.

Schneiderman's statewide investigation showed that in many instances weapons sellers failed to conduct a National Instant Criminal Background check on the prospective gun buyer, as required by the state law. These illegal sales, according to the Attorney General's office, typically took place even after undercover agents told the gun sellers that they had orders of protection against them and could not pass a background check.

"The Attorney General's critical investigation shows just how easy it is for guns to end up in the hands of dangerous people," Gillibrand said in a statement. "By cracking down on gun dealers who blatantly disobey the law as well as illegal gun traffickers and their vast criminal networks, we can reduce gun violence and keep our families and neighborhoods safe."

At a press conference Sunday, Gillibrand was joined by Schneiderman, the Brady Campaign to Prevent Gun Violence and New Yorkers Against Gun Violence.

The attorney general's investigation also pointed to problems with a loophole in the current law that holds the individual gun seller legally accountable for selling a gun during a gun show without conducting a background check, but not the operators of those shows. Gillibrand is a co-sponsor of federal legislation that would close that loophole.

"Our investigation confirmed what too many already know: in America, guns are freely available to all, regardless of criminal history or other prohibitive factors," Schneiderman said.

Under the Gun Trafficking Prevention of 2011, traffickers could face up to 20 years in prison. Corrupt gun dealers will be subject to a license suspension of up to six months and a fine of up to $2,500 per violation.

The bill also treats individuals engaged in a conspiracy to traffic guns the same as those who actually traffic a gun.