1964 World's Fair Hall of Science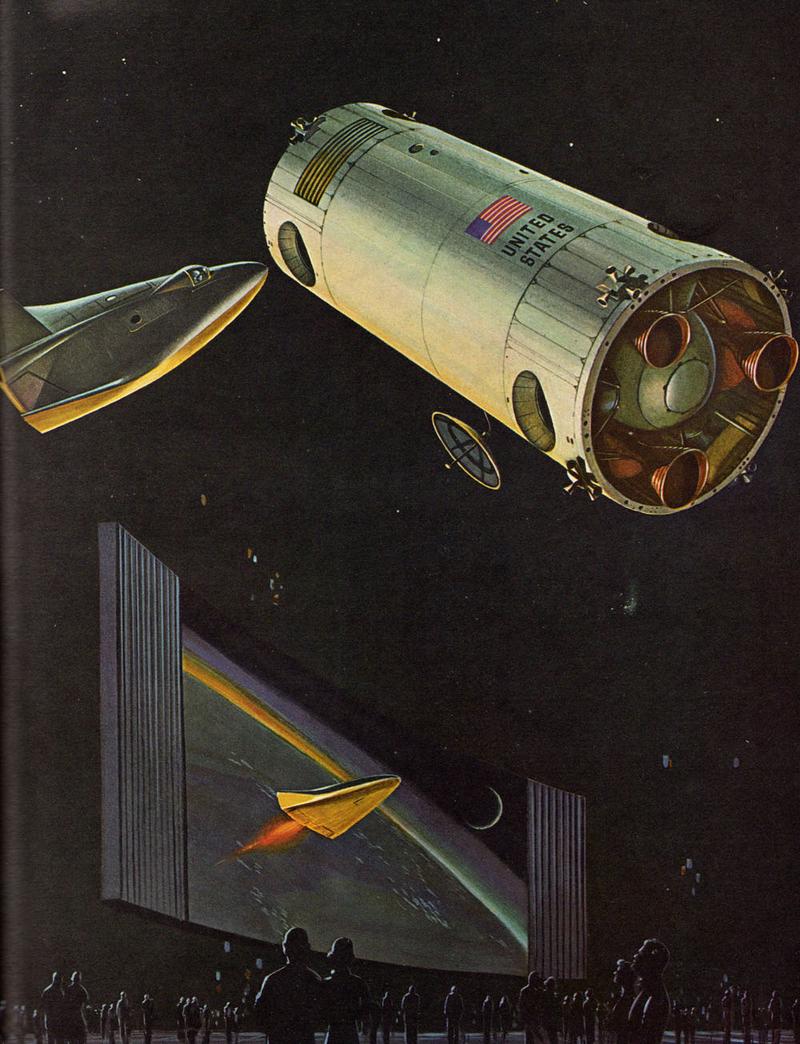 Seven years after Sputnik 1 was launched into orbit, and just six weeks after the U.S. space probe Ranger 7 sent back the first close range photos of the moon, civic leaders and Nobel Laureates gathered in Flushing Meadow, Queens, on a hot September day in 1964 to dedicate the World's Fair Hall of Sciences as a permanent structure committed to science education and exploration in New York City.
The Hall, still under construction during the dedication, was designed by Wallace K. Harrison as a curving and corner-less cathedral dedicated to science consisting of "a soaring, 80-foot-high room, bathed in light filtered through panels of cobalt blue glass." (Bernstein, 2004)

In his dedication, Mayor Wagner said he hoped that in this building "the advances of science will be reflected and the history of science will be dramatized. Here there will be demonstrated the great ladder which leads from the firm footing of tested facts upwards, upwards toward the moon, toward our sister planets, outward into boundless space."

Among the day's speakers was George M. Bunker of the Martin Marietta Corporation (which would later merge to become Lockheed Martin), a major contributor to the almost $8 million Hall. His company proudly donated the "Rendezvous in Space" exhibit, which consisted of a film by the same name and "animated models of space vehicles that perform their simulated exercises 80 feet overhead."

Bunker graciously accepts kind words from Mayor Wagner and pays tribute the the film's director, Frank Capra. Bunker promises that while "what you see today may seem futuristic, it is not, in less than a decade you will think it commonplace." Five years later Neil Armstrong and Edwin Aldrin, Jr. became the first men to walk on the moon.

Throughout their speeches Bob Moses and Mayor Wagner emphasize that the moon is the American objective, with Wagner noting that he expects it will be reached by 1970. They also reiterate their hopes that   additions will be made to the Hall by government and private donor contributions, turning the area around the Hall into a campus dedicated to science.Today the Hall of features more exhibition space and a science playground. It is New York City's only hands-on science center.

Audio courtesy of the NYC Municipal Archives WNYC Collection.