Sean Bell's Family Asks to Meet With Top Cop Kelly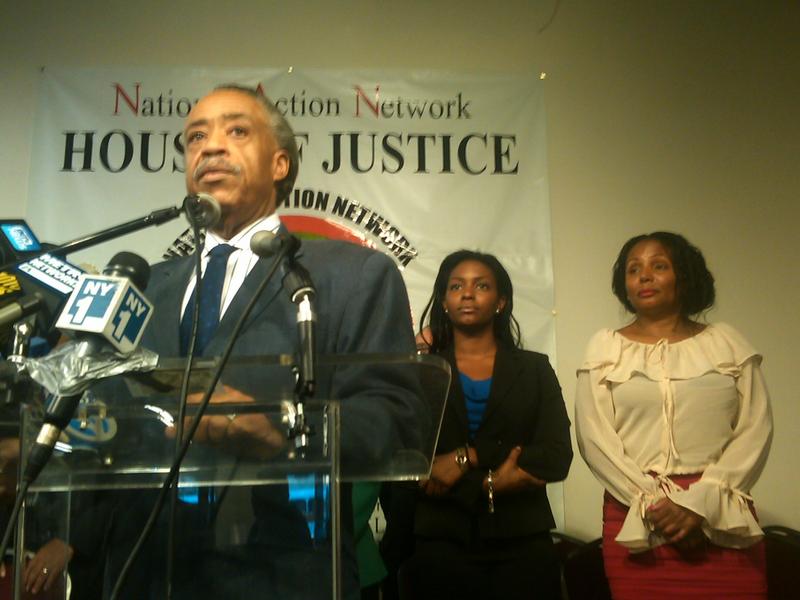 Sean Bell's family expressed gratitude at an administrative judge's recommendation Wednesday, calling for officer Gescard Isnora to be fired by the New York Police Department. Isnora was one of several officers involved in the 2006 shooting that killed Bell. Now it's up to Police Commissioner Ray Kelly to make the final decision on whether Isnora is fired.
Valerie Bell, Sean's mother, speaking at Rev. Al Sharpton's National Action Network headquarters, in Harlem, said, "I'd just like to thank the judge, and I just pray Commissioner Kelly will see what this judge saw."
Bell's fiancée, Nicole Paultre-Bell, composed for most of the news conference, became emotional when asked what she would say to Isnora.
She believes neither he nor his fellow officers that night should retain their jobs.
"These officers didn't belong on the force," she said. "They weren't prepared, they weren't trained. They were not ready to be undercover detectives in a vice squad."
She added that she opposed any plea deals for the officers and hoped that they would not receive any pension payments.
Rev. Sharpton called on Kelly to meet with Bell's family before making any final decisions.
"As you hear in any sentencing, the victim's side is heard from," Sharpton said. "He should hear from them, how they feel, about the fact that now an administrative hearing has said, the recklessness that was caused, how they feel and how, five years later, they bear the burden of every holiday, not having their child, their husband at the table."
In an email response, police spokesman Paul Browne wrote, "No recommendation has yet gone to the Police Commissioner, who is final arbiter in such cases. As with all recommendations by a trial commissioner, both defense lawyers and the department's advocate who prosecuted the case have the opportunity to file responses before any trial commissioner's recommendation is forwarded to the Police Commissioner for his review and decision. That has not yet occurred."