After 60 Minutes Report, Gillibrand Targets Insider Trading in Congress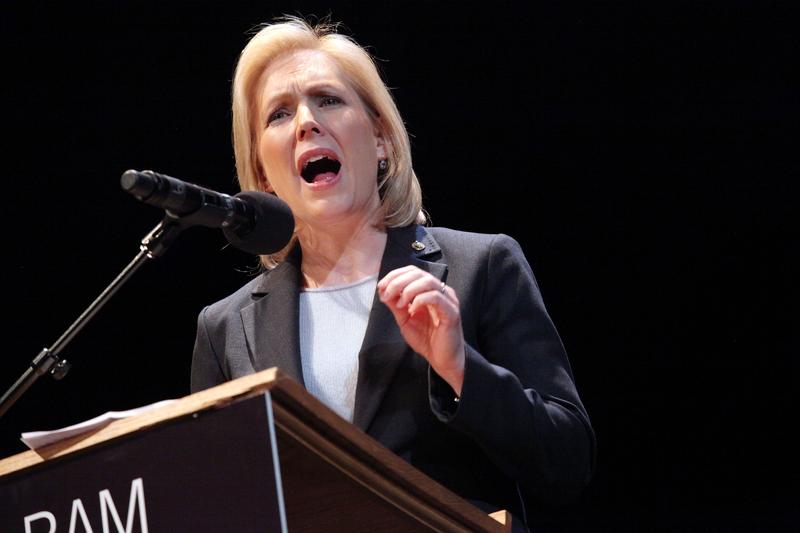 Less than three weeks after a 60 Minutes piece focused the spotlight on insider trading in Congress and the loopholes that allow members of Congress to invest based on non-public information they glean while doing their jobs, a new bill sponsored by Sen. Kirsten Gillibrand is gaining traction. 
A bill to tighten rules has languished in Congress for years, but the report has ginned up new momentum, and Sen. Kirsten Gillibrand is among those pushing the new charge.
Right after the story aired, Sen. Scott Brown (R-MA) introduced a bill to explicitly make it illegal for lawmakers to trade on non-public information, and Sen. Kirsten Gillibrand (D-NY) followed two days later with her own version of the bill. 
"Our mission here is to pass a strong bill, with teeth in it, that will make any and all insider trading clearly illegal and a violation of our Congressional rules for all members of Congress, their entire families and their staff," Gillibrand said at a Senate committee hearing today. 
The 15 co-sponsors on Gillibrand's bill include two Republicans, Sen. Marco Rubio of Florida and Sen. Olympia Snowe of Maine. 
The two Senate bills share most of their language, but their differences could have broad consequences. Some watchdog groups and legal professors have expressed concerned that, as written, Gillibrand's bill is actually weaker than Brown's. 
UCLA Law Professor Stephen Bainbridge called Gillibrand's bill "bizarre and toothless" on his blog. "Read literally," he wrote, "the bill prohibits insider trading by members of Congress only if the member not only personally trades on the basis of such information but also tips the information to 'another person' with intent to aid that other person to use the information to trade for personal profit. 
Gillibrand acknowledged that there are technical language flaws in her bill, but she said in the Senate hearing that they will be fixed to comply with its intention of her bill: to make insider trading by members of Congress, or passing on stock tips, illegal. 
Both Brown and Gillibrand's bill also add rules governing "political intelligence," a practice also critized by the 60 Minutes, of lobbyists and financial advisors using non-public information picked up from conversations in Washington to inform investment decisions in the market. 
The House holds a hearing on the issue next week, in a committee chaired by a lawmaker whose own investments were questioned by the 60 Minutes report. House Financial Services Committee Chairman Rep. Spencer Backus (R-AL) denied making trades based on non-public information, but 60 Minutes' Steve Croft noted that his "financial disclosure forms seemed to indicate otherwise."