Commissioner Says City Won't Make Blizzard Missteps Again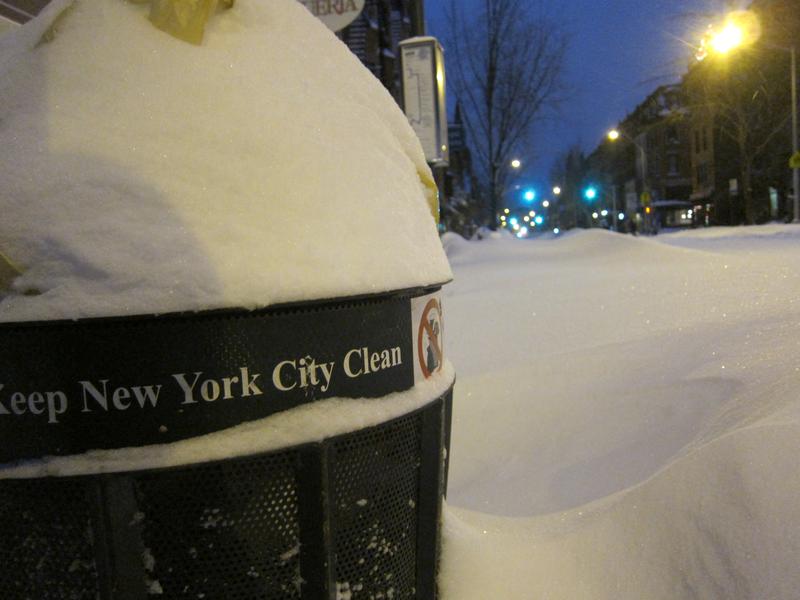 After facing blistering criticism over their response to the December 2010 blizzard, the city's sanitation commissioner said on Wednesday that the department has beefed up its snow response ahead of this winter.
Speaking at a City Council hearing, Sanitation Commissioner John J. Doherty said the department has installed GPS and salt spreaders on sanitation trucks, retrained workers, mapped snow plow routes and increased snow drills in advance of winter.
"Let me assure you that the department is a dynamic agency that responds quickly and learns positively from past experiences," he said Wednesday.
Mayor Michael Bloomberg and the city were criticized for not calling a snow emergency during the December 26 blizzard that crippled the city. Citing the mayor's response to Tropical Storm Irene, Doherty said Bloomberg's emergency response to the August storm showed that "the mayor is on the top of his game."
Doherty stopped short of saying how long it would take the department to remove snow, but said workers had been instructed to give precise information about whether a whole or partial route had been cleared to avoid confusion.
He also cited improved coordination with the MTA to avoid having buses get stuck in the snow as they did last year.
Kelly McKinney, OEM's deputy commissioner for planning and preparedness, added that this year the agency would issue a hazardous travel advisory, as a way to warn people without declaring a weather emergency.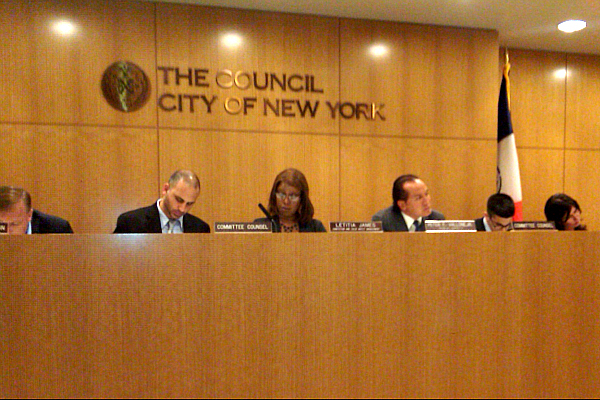 (Photo: Council Member Letitia James and others at a hearing on the city's snow preparedness. Mirela Iverac/WNYC)
Council Member Peter Vallone Jr., chair of the safety committee, said New Yorkers were "in peril" last year and that the goal of the hearing was to ensure improvements to last year's blizzard response.
"The administration has learned from its mistakes and has worked hard to make improvements," Vallone said in a statement. "I'm satisfied that the plans that are in place will ensure that our streets are plowed and New Yorkers will remain safe during any future blizzards."
During a hearing in January, Doherty acknowledged his department's reputation had been compromised by its response.
"We know our reputation as the world's best snow fighters has been called into question," he said, "and we must work to prove we deserve this distinction."
With the Associated Press