At City Frack Hearing, New Questions About Quake Danger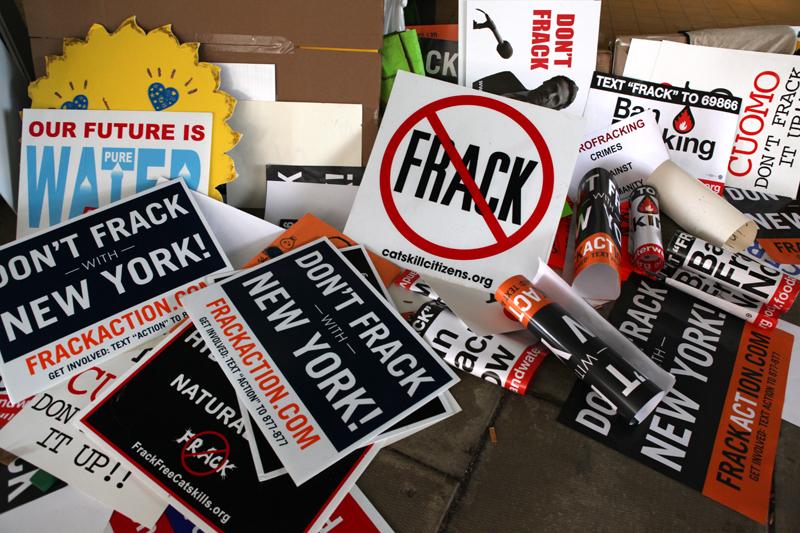 The Bloomberg administration is poised Wednesday to express concern about Albany's plans to allow natural gas drilling near upstate reservoirs during a public hearing in Manhattan on the controversial technique known as fracking.
The hearing on Wednesday was the final in four public hearings on proposed regulations. The topic is a hot-button issue in the city, which gets drinking water from reservoirs upstate.
The New York State Department of Conservation Wednesday extended the comment period for 30 days to January 11, 2012. The extension was met with cheers at the public hearing in Manhattan. No additional public hearings were announced.
City officials believe small earthquakes triggered by hydraulic fracturing, or fracking, could cause cracks in the concrete lining of tunnels that channel millions of gallons of water to New York City taps every day.
At the public hearing, Paul Rush, a Deputy Commissioner at the NYC Department of Environmental Protection, said city is focused on understand and reducing seismic risk to tunnels. He said the area has more geofaults than the DEC is aware of and that the biggest remaining risk was to water tunnels.
While the connection between fracking and earthquakes is disputed, Albany's environmental review assumes that gas drilling can in fact cause earthquakes.
Because the gas in New York's Marcellus Shale formation is packed tightly into small bubbles thousands of feet below the earth's surface, drillers must inject water, sand and chemicals underground at high pressures to release the gas
The Cuomo Administration's draft environmental review of fracking says "the microseisms created by hydraulic fracturing are too small to be felt, or to cause damage at the ground surface or to nearby wells."
But the Bloomberg administration believes the tremors could damage critical underground infrastructure that lies outside of the proposed "buffer zone" that surrounds city-owned reservoirs.
DEC's Rush on Wednesday said that the 1,000 foot buffer is insufficient, and city-owned roads and bridges could be damaged.
Carter Strickland, Bloomberg's commissioner of the DEP, told an Assembly committee last October that "repeated microseismic events over the course of years could have a detrimental effect on concrete tunnel liners. Our assessment shows a high density of small faults in the Marcellus shale area around our infrastructure."
Two conduits, the East Delaware Tunnel and the West Delaware Tunnel, pass through gas-rich areas that lie outside of the Cuomo administration's proposed no-fracking zone surrounding city reservoirs.
DEP has hired Hager-Richter, a geophysics consultant with offices in New Hampshire and New Jersey, to study the issue, and will include the findings when it publishes its full comments on the state's draft review.
In May, two earthquakes — 2.3 and 1.5 magnitude — were measured in northwest England, raising suspicions that a nearby gas drilling operation could be responsible. Later, an internal review by the driller concluded that a link was "highly probable."
The U.S. Geologic Survey notes that human activity has been shown to cause earthquakes. In 1967, fluid injection at a site in Colorado triggered a 5.5 magnitude quake.
Click here for more on fracking and earthquakes. 
DETAILS ON MAKING A PUBLIC COMMENT
Public Comment Hearing
Wednesday 11/30, 1-4 pm and 6-9 pm
Tribeca Performing Arts Center, 199 Chambers Street, New York, NY 10007
Anyone is allowed to speak for up to three minutes after their name has been called from a sign-in sheet. Those wishing to speak are encouraged to show up early.
Comments can also be submitted by mail or email. Click here to enter an electronic comment. The comment period ends January 11, 2012.