Opinion: Cain Finished After Latest Sex Scandal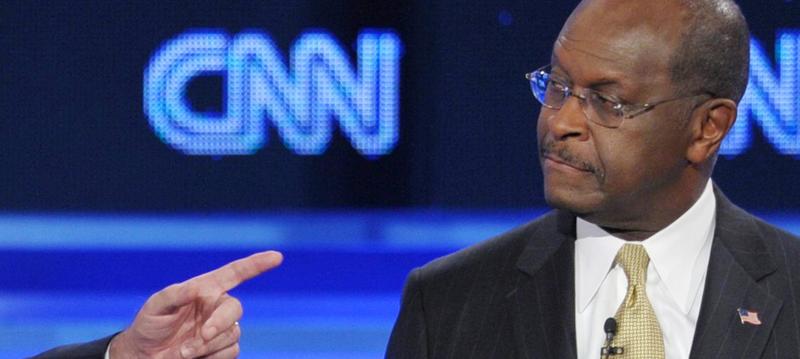 It's time for him to go.
I've been open about my long-time admiration and respect for Herman Cain. I defended him against dubious charges of sexual harassment—and I would defend him from those charges still.
But the latest charges, of an affair, are something different entirely. While it's possible for me to be confident Herman Cain never sexually harassed anyone, there's no "type" of person who has an affair. Anyone can be susceptible to adultery, and many unlikely people have been. The fact that this woman has evidence of phone calls and text messages does not bode well for Cain's denial of the affair. Anything can happen, of course, and perhaps Cain is telling the truth and Ginger White is not. As many people have pointed out Cain had stage 4 cancer at the time of the alleged affair.
The fact is, though, no matter how this story turns out, it's time for Herman Cain to go. Iowa is fast approaching and the charges against him, false or not, have crippled him in the polls and distracted from other aspects of not only his campaign but of all the other campaigns too. Perhaps had these allegations not come about Cain would have gone on to do well in Iowa and parlayed that momentum into a win in one or two of the early states. More likely, though, even without the charges Cain wouldn't be the next Republican nominee for president. He's a good man, he's intelligent, he has a business savvy that could make him a great political leader. But that leadership role wasn't going to be as president in 2012.
Born in the Soviet Union and raised in Brooklyn, Karol Markowicz is a public relations consultant in NYC and a veteran of Republican campaigns in four states. She blogs about politics at Alarming News and about life in the city with her husband and baby at 212 Baby. She can be followed on Twitter.