Two Weeks After Eviction, Zuccotti Park Appears Quiet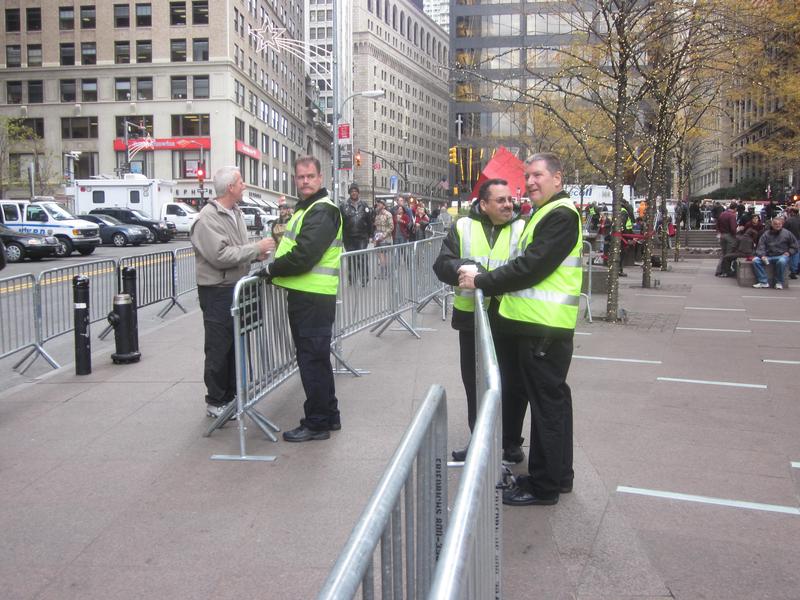 The sea of tents is gone. The beat of the perpetual drum circle has been silenced. And in place of the makeshift kitchen that once turned out decadent prepared dishes, only a jar of peanut butter and bagels remained this week.
But perhaps the most striking part of Zuccotti Park two weeks after the police cleared out the anti-Wall Street protesters from their de facto Lower Manhattan headquarters, is how desolate it appears.
Peter Bronson, a retired teacher, protested alone on Monday along the eastern edge of the park, an area that had once been crammed with hundreds of protesters, a makeshift library and animated general assemblies. On Monday afternoon, two dozen or so protesters were spotted.
He said the movement had dramatically altered the political landscape, and was disheartened by the absence of demonstrators.

"I've been hit harder than some of my friends," said Bronson, holding a sign for the United Federation of Teachers. "I feel it looks pretty bleak. But they say the people are still coming by and taking literature."
Still, police barricades ringed the park and private security guards manned two entrances to the park.

On the other end of the park, two workers finished assembling a Christmas tree, an annual tradition, according to one of them. Dozens of construction workers wearing fluorescent vests sat nearby, on their lunch breaks.

One of them, John McCarthy, nursed a cup of coffee. During the two months of the encampment, he had stayed away from the park due to the crowds and noise.

"It's nice to have it back again," he said, adding that while he supported the right to protest, he had found the demonstrations "incoherent."

But Marie Wark, 78, who was visiting her son from Clearwater, Fla, said Zuccotti Park was the first thing she wanted to see when she arrived in the city.

"I thought there'd be more big signs and a lot of people kind of walking around and milling and yelling those words they say," she said. "I wanted to hear that."

Mark Bray, a member of the protesters' press team, said there were ongoing discussions about whether to occupy another park or an indoor space

He added that protesters would continue conducting direct actions, including a Wednesday rally against a military contractors conference, and a December 6 event related to foreclosures.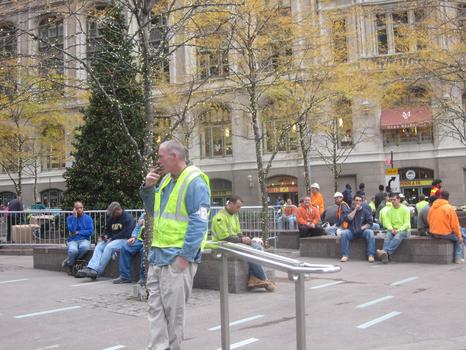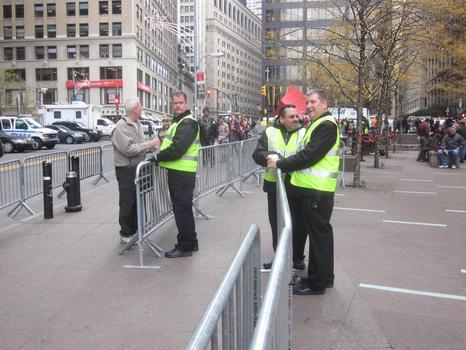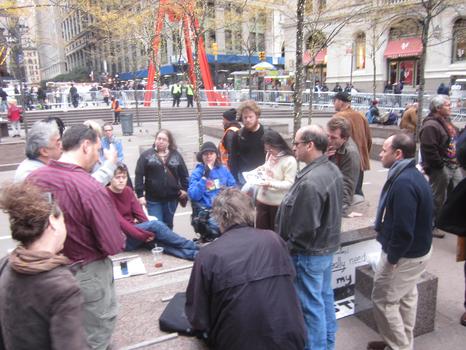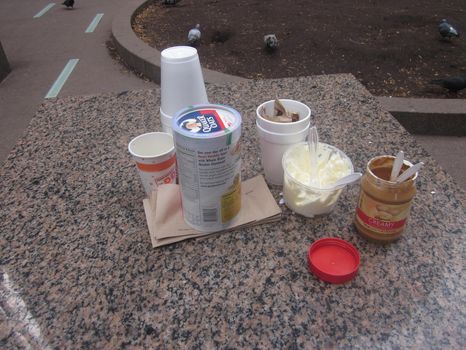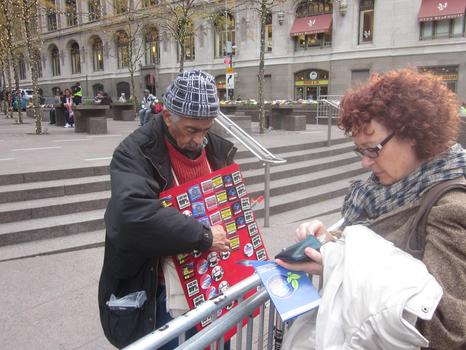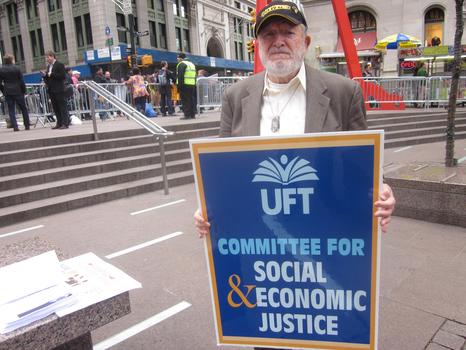 of