Niche Market: Model Trains
New York is a city of specialists from foodies to academics, laborers to shopkeepers. Every Wednesday, Niche Market takes a peek inside a different specialty store and showcases the city's purists who have made an art out of selling one commodity.
Gotham Model Trains
224 West 35th Street
13th Floor
New York, NY 10001
For Robert Lorayne, the owner of Gotham Model Trains in midtown Manhattan, the weeks leading up the holidays are the busiest time of the year. Inside the shop in the shadow of Pennsylvania Station, model train cars are neatly arranged in glass cases, and the walls are covered with everything needed to build a miniature world — from tracks, trestles and tunnels to tiny people, houses and livestock.

Growing up in Manhattan, Lorayne rode the subways a lot. He said a childhood interest in all sorts of vehicles, and in building, fueled his interest in model trains. He eventually turned that hobby into a business.

In the corner of the shop, through the front doors, is a model Lorayne built over the course of several months. It's an Alpine landscape he said was inspired by Germany and Austria.
"There's always a sort of surrealistic look to the grass in those areas, so I wanted to try to capture that in the scenery here," he said.

On the model, faux rock pokes through the synthetic green grass on a steep mountain beset by intricately detailed homes and buildings. A long, curved trestle carrying a freight train carves a path around the mountain and underneath it. Clusters of trees dot the landscape, and little hikers and sheep pick their way over the hills.

The store has everything, Lorayne said, to "build your own little world."

Turf — sold in bags that resemble a spice rack when put side by side — comes in several colors and textures There's even a mysterious crop circle, for those so inclined. For urban scenes, there are streetlights, tiny cars and modern stores.

Lorayne said he gets all sorts of customers, but most of them are adults, like Gary Flora.

Flora, who's been into trains since he was a kid, said it's a great hobby – and it's also addicting.

"I guess my father bought me my first train set, and it's just stayed with me," he said.  

Flora came into the shop because one of his train cars was stalling on its way around the track. Lorayne fixed that with a bit of oil. He said most train sets just need a good cleaning, especially along the wheels and on the tracks.

Lorayne can do repairs at the shop, or order parts when needed.

Paul Godin is the shop's sole employee, and helps with the day-to-day business of running the shop. He began working for Lorayne several years ago at his first business, RL Soundlabs, which is now located right next door.

"I grew up in Milwaukee, so that's a big railroading city," he said, adding that he remembers walking on freight tracks as a kid.  "For me, I like kind of more the history aspect of the actual railroads, and then trying to achieve that in a model."

But Godin said his apartment is too small to fit a train set: "I get my fix by coming to work here," he said.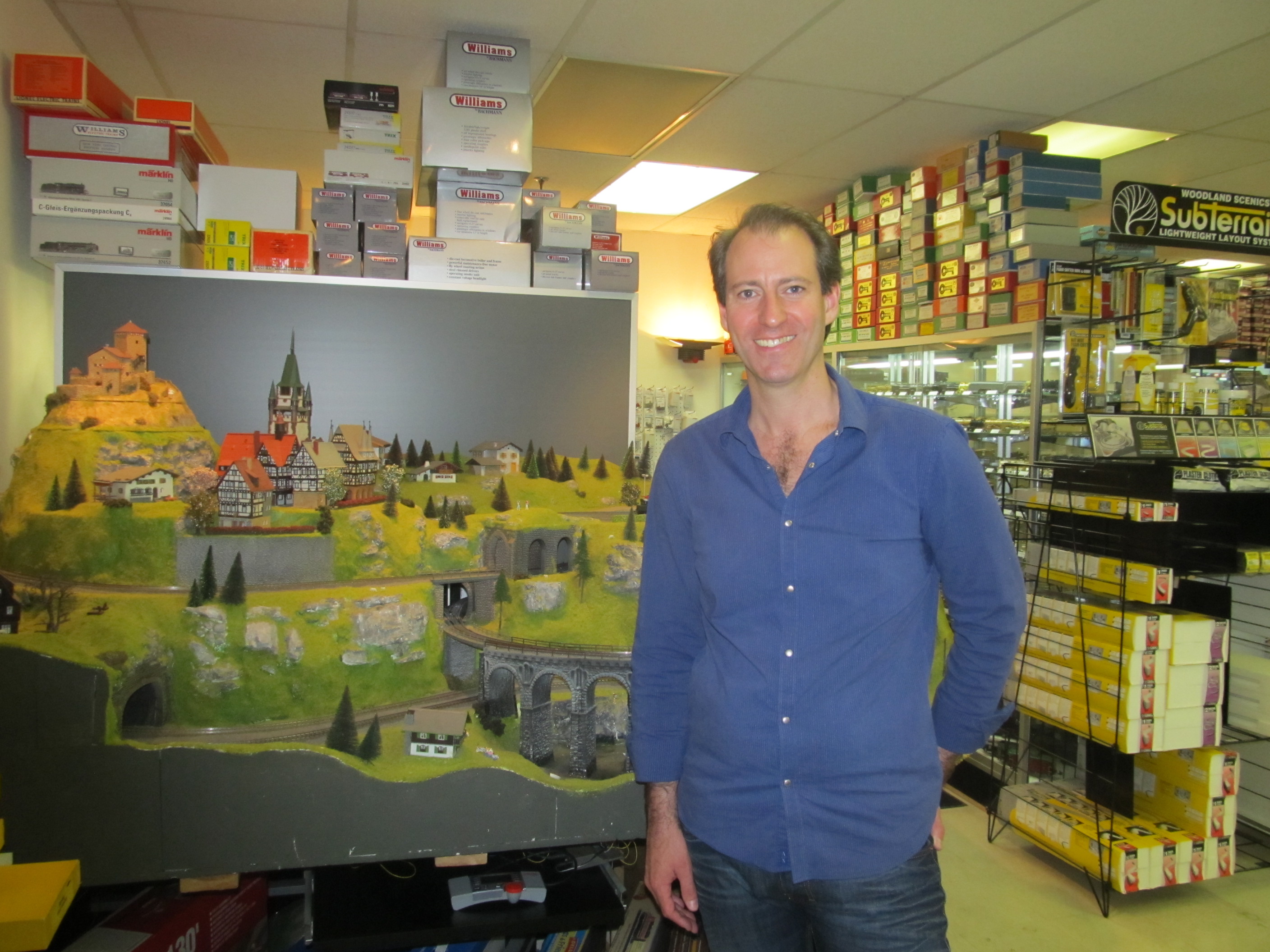 Interview with Robert Lorayne, owner of Gotham Model Trains

Who are your customers?

It's really varied. I mean, it can be anything from people wanting to buy a beginner train set ... for a child, to see if they're going to be interested in it or not. And then there are real, you know, die-hards and ... older people that ... do it because they have a lot of free time and now they have the money to you know build large layouts, because it's not cheap to buy something really large.

Has business changed at all over the last couple of years? Has it gotten tougher?

It has. I think everything has with the economy. It is not a necessity, you know, model trains, obviously. Even though we still do pretty well, and I think that maybe people would rather have, you know, a locomotive or something that they can really appreciate and look at over and over again as opposed to, let's say, going out to dinner or buying something that wears out quickly.

What kinds of things can you repair in shop?

Pretty much anything as long as we can get parts. A lot of the newer items will be under a warranty, so sometimes it's better to — that, to just send back to the manufacturer because it's free, you know, for them to do it.

For us, we charge as little as possible, even though some things are time-consuming. But, you know, a lot of the repairs are usually around just cleaning up things . ... Sometimes wires come loose and they have to be re-soldered. Things like that.

Have you had any really interesting experiences, like someone digging out a set from years ago and bringing it in?

Well, we do get a lot of collections. We do get a lot of older people who are either, you know, just tired of it, or people that are just trying to, you know raise some cash, for bills or whatever. And we get a lot of interesting things actually. We have – I have a lot of old Lionel trains from the '20s and '30s that I got from collections, and a lot of brass pieces, which are pretty valuable.

What's the price range between starter sets and higher-end models?

Well, you can start out with, let's say, like, a Bachmann Set, you can start about  $79.99 or $100, and get you know a decent starter set. And then there's Marklin starter sets, which are probably on the higher end of things, which run in the $750 range, or, you know, or more. So it really depends on how serious you want to, you know, get with it. A lot of people buy, start out with an inexpensive starter set just to see if you know their child or whatever is going to stick with it, or not, or if it's just a passing you know, phase, rather than spending a whole bunch of money at first.

Do you get any kids coming in with parents?

We do, oh yeah.

Are they still interested in this sort of thing?

I don't think it's the same as it used to be. I don't think there are as many kids. Most of my customers are adults. But the kids that are interested are extremely enthusiastic about it. They don't want to be doing video games and stuff, I mean they want to be building things and using their imagination and creativity, and they're very into it.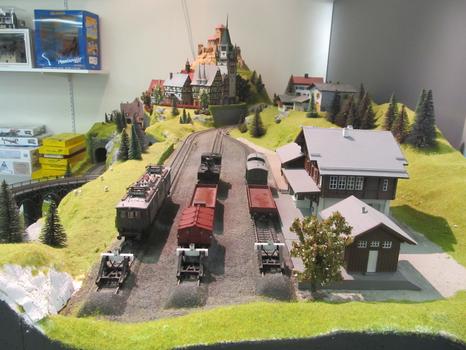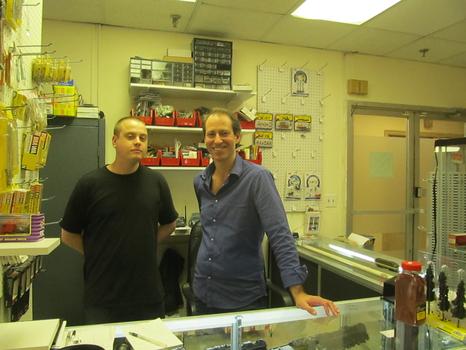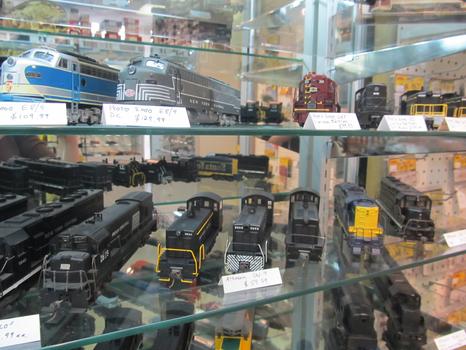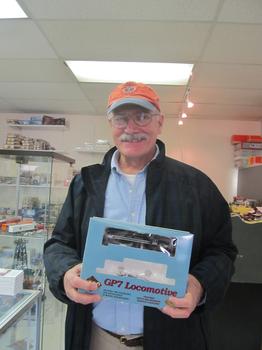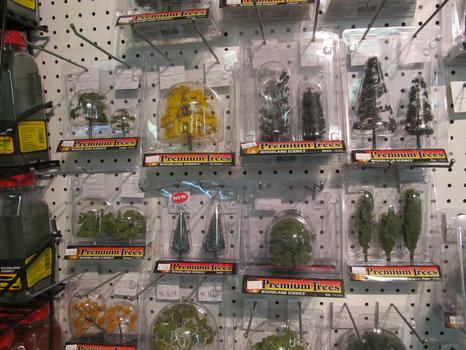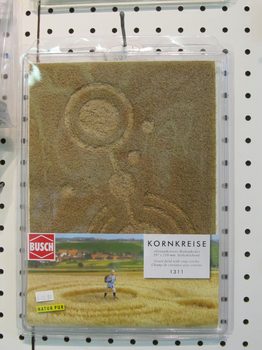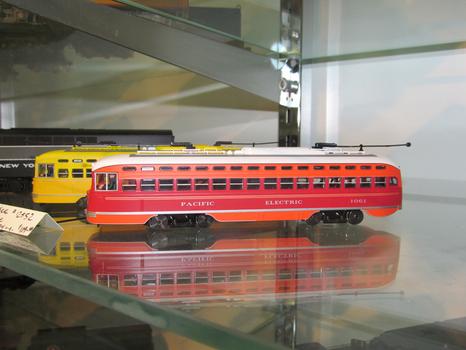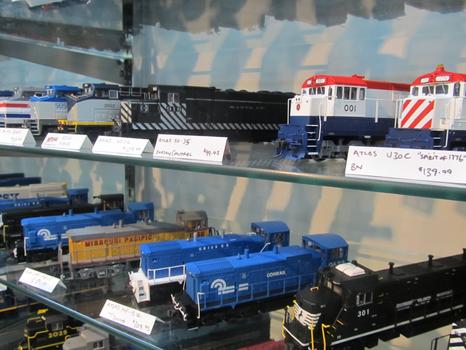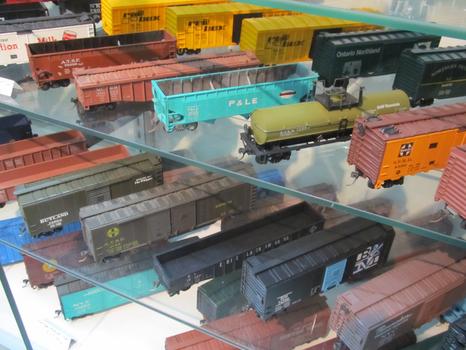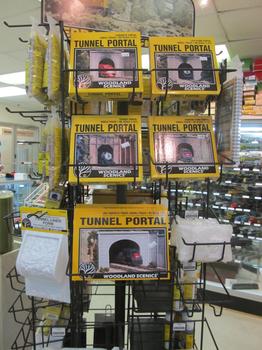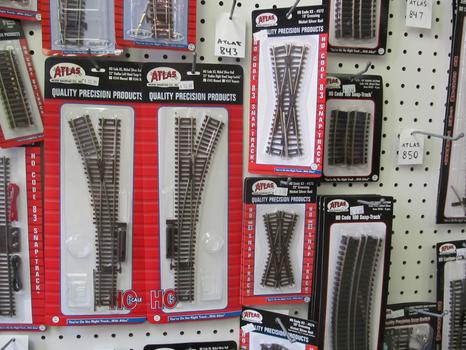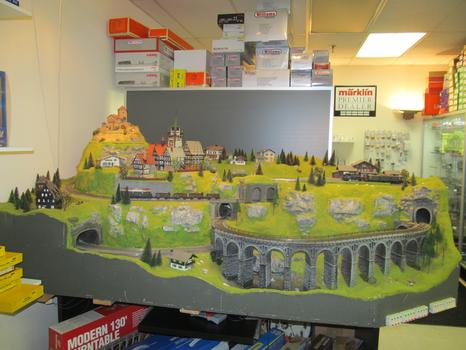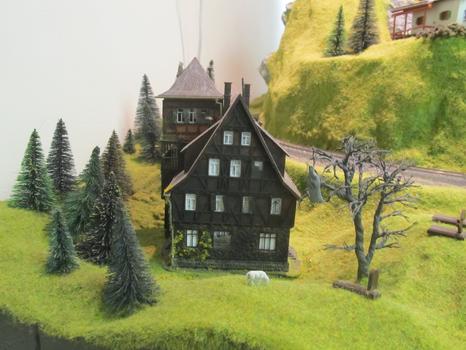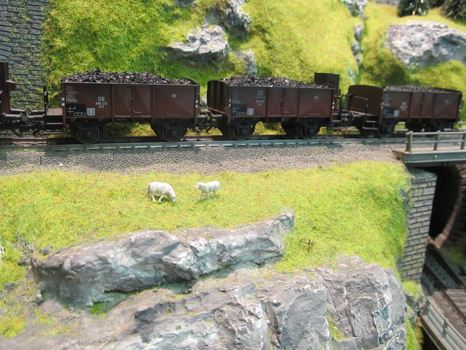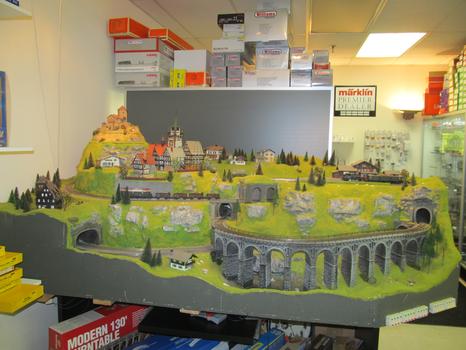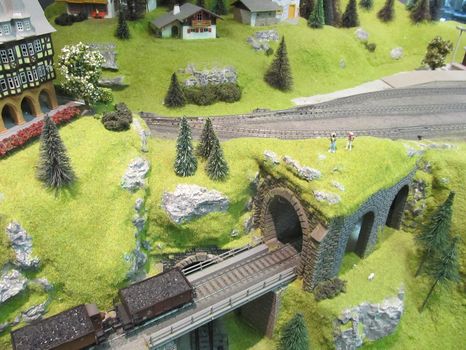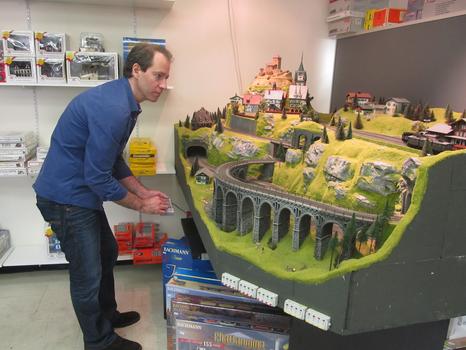 of