Students Protest as CUNY Trustees Approve Tuition Hike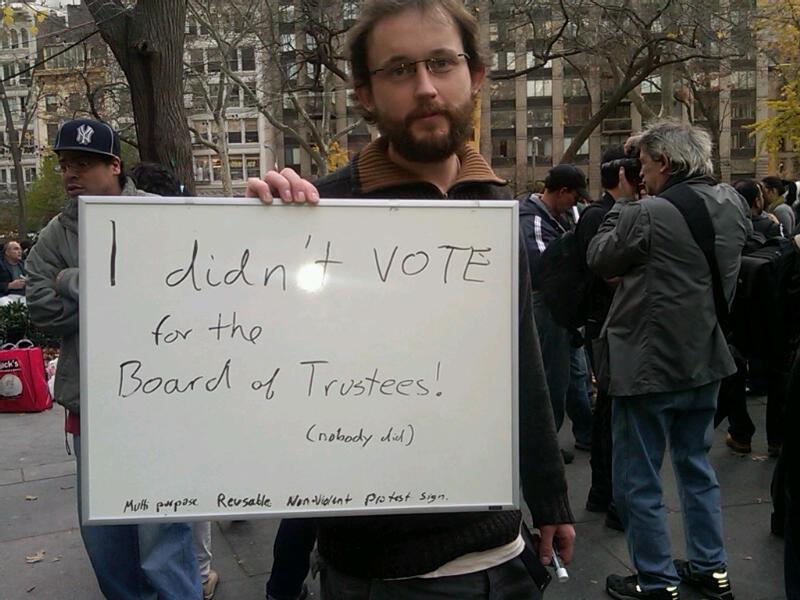 The City University of New York's Board of Trustees approved tuition increases Monday as students upset with the hikes protested outside, chanting and holding up signs as they marched around the school.
The board on Monday voted to increase tuition by $300 per year for undergraduates, for up to five years. It was the second hike in a row. CUNY is able to make small increases every year to prevent larger ones every few years. 
But 25-year-old Sarah Pomar, who is enrolled at Hunter College, said it's an increase that's still going to hurt.
"I think I either have to take less classes because I pay out of pocket or I have to get into more student debt in order to continue going to school for a degree that doesn't guarantee me a good job, actually," she said.
Hundreds of demonstrators gathered at Madison Square Park and marched over to Baruch College where the board was meeting. They chanted and held signs as they marched around the school.
At least one protester did get into the meeting.
Less than five minutes into the meeting, board chairman Benno Schmidt was shouted down by a heckler who said the board owes the CUNY student body an apology. The protester was removed from the room.
CUNY said the hikes are needed to make up for $300 million in cuts from the state. Officials also said that an expanded financial aid program will assist students in need and that almost 60 percent of its full-time students get free tuition.
But Joseph Entin, an associate professor at Brooklyn College, said he has seen many of his students struggle to make ends meet, despite financial aid. "I'm deeply concerned about the students. CUNY obviously is historically an institution of all citizens of New York, the poor, the middle class and the wealthy and we want to keep it that way."
Baruch decided to reschedule afternoon classes and limit student access during the board meeting to avoid a repeat of a November 21 incident when 15 people were arrested.
Some Baruch students thought the school made the right decision in rescheduling classes.
Piyush Akhauri, an international student from India, had an economics class postponed to Friday and instead will join the protest. The 21-year-old said it would not be safe for students and faculty to get to class during a protest.
"I don't want to see my friends getting arrested," he said.
But 22-year-old Abbas Mukhi, whose business class was postponed didn't agree. "I really don't think they need to cancel class. Nobody's here for a fight. They just don't want to raise tuition."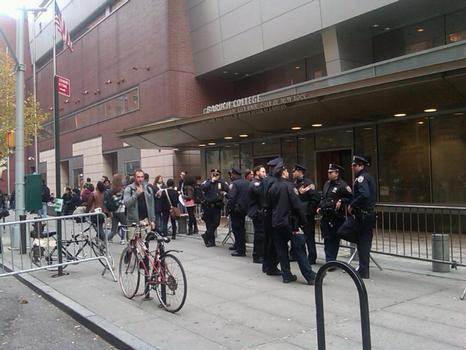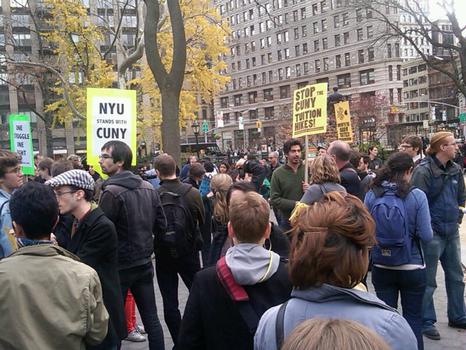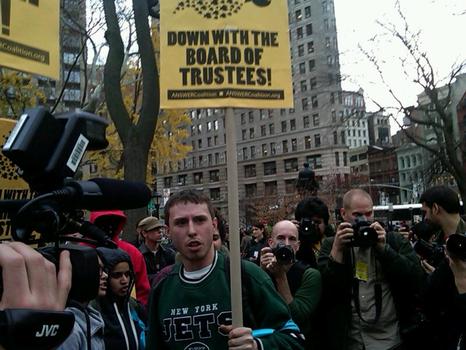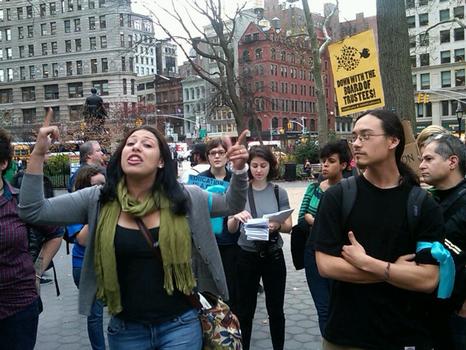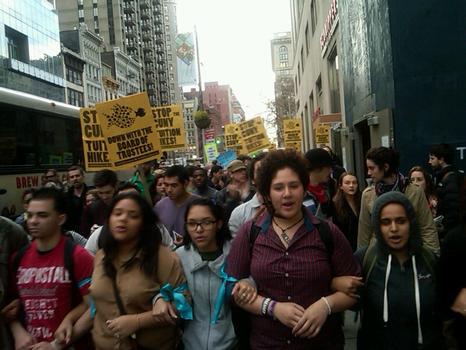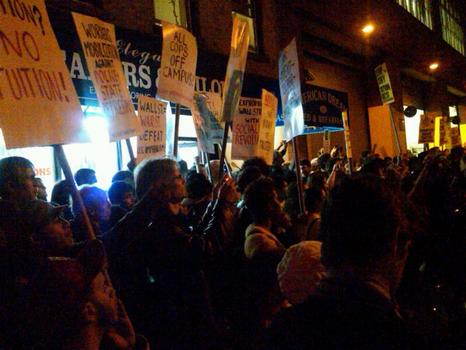 of