Catholic Worshipers Welcome Changes to Mass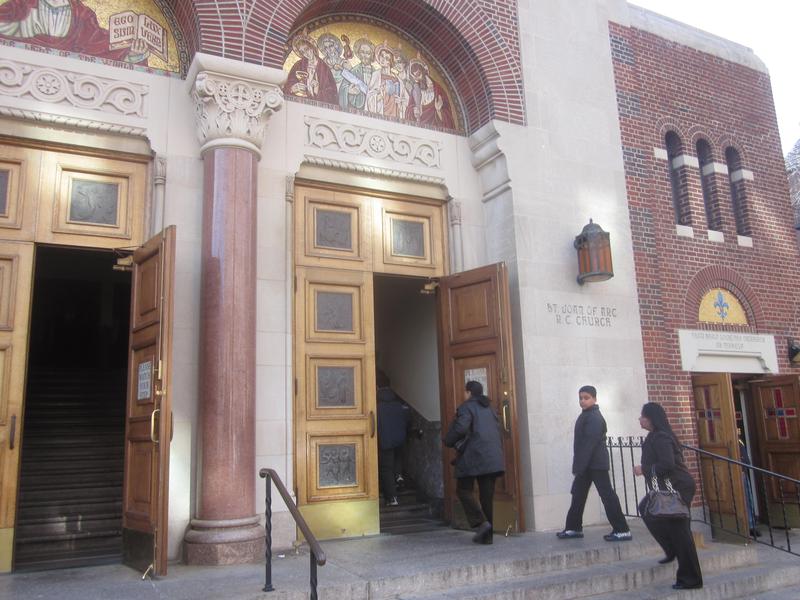 It was billed as the most significant alteration to the Catholic mass in decades — a set of new English-language translations for the missal, the text recited by priests and congregants. But many Sunday churchgoers at St. Joan of Arc, in Jackson Heights, said they welcomed the changes, while others simply said it was no big deal.
Judith Ricca, a parishioner for the last 34 years, said the new text was not only more faithful to the original Latin, but conveyed a more profound tone. She cited the example of the priest's phrase 'And the Lord be with you,' which was previously answered by congregants with 'And also with you' — a touch too colloquial for her tastes.
"That sounds like something I'd say to you on the street," Ricca said, smiling. "But here we say, 'And with your spirit.' So you're elevating it."
The change to the missal dates back to Vatican II, but was only announced by Pope John Paul II in 2000. Some Catholics have expressed opposition to the changes, arguing that it is being forced upon churchgoers and that the translation is flawed.
But for Gricelda Cespedes, a St. Joan of Arc's parishioner since 1964, the new language helped rejuvenate the service.
"Because normally we're just saying the words," Cespedes said. "And after a while you say the words without thinking. And now that you have to focus on it, not only are you focusing on the words and saying the right words but you're also thinking about what it means."
Mark Lavergne, who's active in the church, felt the changes would help unify Catholics worldwide, regardless of whether they were "celebrating the mass in Spanish, or English, or Urdu or Chinese."
"So that, regardless of your ethnicity, regardless of your race, regardless of where you're living, regardless of your time zone, we're all praying in the same way, using the same language to God and to our Lord Jesus Christ," he said.