Early Hours, Deals and Scuffles Kick-off Black Friday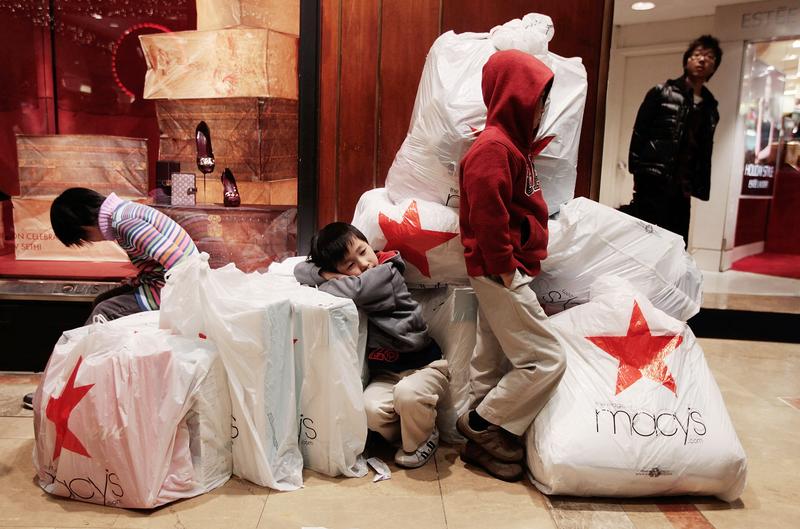 Early signs point to bigger crowds at the nation's malls and stores as retailers like Target and Macy's opened their doors at midnight on the most anticipated shopping day of the year and a few others opened on Thanksgiving Day. Shoppers were mostly peaceful across the country, but a few violent incidents broke out as millions of shoppers rushed into stores and tensions flared.
In Los Angeles authorities say 20 people at a local Walmart store suffered minor injuries when a woman used pepper spray to gain a "competitive" shopping advantage shortly after the store opened.
Then, early Friday in Fayetteville, N.C., gunfire erupted at Cross Creek Mall and police say they're looking for the two suspects involved.
Separately, police say two women have been injured and a man charged after a fight broke out at an upstate New York Walmart. And a central Florida man is behind bars after a fight broke out at a jewelry counter in Walmart in Kissimmee, Fla.
The incidents are the result of two converging trends on Black Friday. The crowds continue to get bigger as retailers offer more incentives and longer hours. At the same time, shoppers are competing for a small group of products, instead of years past when there were several hot items from which they could choose.
"The more the people, the more the occurrences," says Marshal Cohen, chief industry analyst with market research firm The NPD Group.
Indeed, a record number of shoppers are expected to head out to stores across the country this weekend to take advantage of discounts of up to 70 percent. For three days starting on Black Friday, 152 million people are expected shop, up about 10 percent from last year, according to the National Retail Federation.
"I came here for the deals," said Sidiki Traore, 59, from Roosevelt Island, N.Y. who was among about 10,000 people who were standing outside of Macy's store in New York's Herald Square for its midnight opening.
The crowds are good news for retailers, many of which depend on the busy holiday shopping season for up to 40 percent of their annual revenue.
Macy's CEO Terry Lundgren said he's encouraged by the business he's seeing today, saying Black Friday is critical for retailers, especially in this economy. "I feel great about the traffic and here you know this is several hours after we've opened the traffic is still steady. I always look for the number of bags that are walking out the door and there seems to be plenty of that."
Shoppers on Friday, though, say they mostly are being lured into stores by the deals.
After showing up at Best Buy in New York on Wednesday at 3 p.m., Emmanuel Merced, 27, and his brother were the first in line when it opened. On their list was a Sharp 42-inch TV for $199, a PlayStation 3 console with games for $199.99 and wireless headphones for $30. Merced said he likes camping out for Black Friday and he figures he saved 50 percent.
"I like the experience of it," Merced said. He plans to spend $3,000 to $4,000 on gifts this season.
But not everyone is going to the big box stores. Greg Summer spent Friday shopping clothing boutiques in the Soho neighborhood, saying there's more variety and options than in his hometown of Buffalo. "A bunch of stores where we're from that we just don't have access to, so it's nice to get down here and see some different clothes for once you know?"
But Summer added he didn't come to NYC for the shopping, but to spend Thanksgiving with family in the city.
With reporting from Sarah Kramer