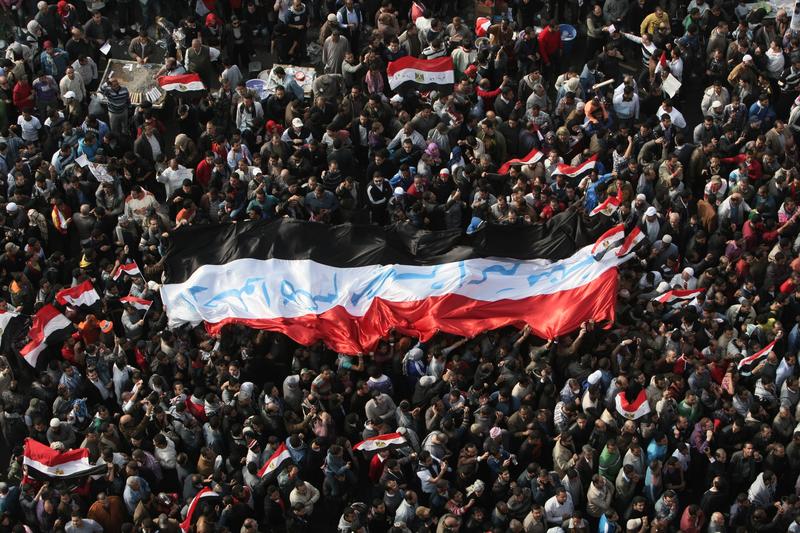 Tens of thousands of protesters gathered in Cairo's Tahrir Square after Friday prayers for a seventh day to call for a delay in the upcoming Parliamentary elections. Responding to calls for a "million man march," demonstrators fear the Supreme Council of the Armed Forces, the military-led transitional government, will refuse to cede power to civilian rule. The influential Muslim Brotherhood, which is poised to do well in the elections, is not supporting the protests. The military appointed a former prime minister who served under Hosni Mubarak to form a new government on Friday. In a statement, the Obama administration said power should be transferred to the people "as soon as possible."
Charlie Sennott, executive editor of The Global Post, has covered Egypt for over 20 years. Sara Elkamel is a reporting fellow on The Global Post's "Covering a Revolution" project. She discusses what people are saying on the streets of Cairo. 
The Global Post's reporters and editors have been covering the human stories coming out of Egypt through a reporting fellowship called "Covering a Revolution."