Occupy Wall Street's Thanksgiving Plans Include Protesting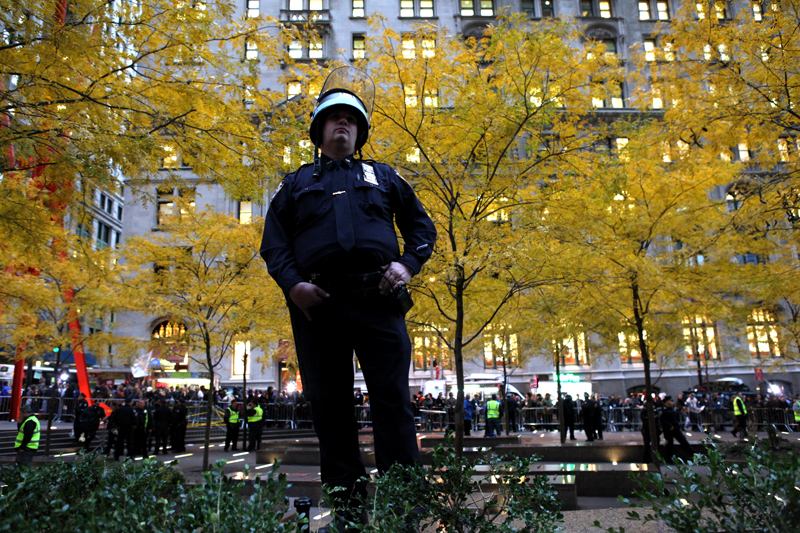 Anti-Wall Street protesters want shoppers to occupy something besides big box stores this Black Friday.
Occupy groups around the country have promised surprise actions on the biggest shopping day of the year to highlight what they feel is excessive consumption and divert business away from big chain stores.
Megan Hayes is an Occupy Wall Street organizer in New York. She said there will be some protests in the city, but she personally plans to sit the day out. "I'm going to stay home or stay with my fellow occupiers and not be a part of that mass hysteria. I don't need to buy something for Black Friday," she said.
Some retailers are opening there doors tonight, rather than waiting for midnight.
Meanwhile, protesters at Zuccotti Park got their turkey and stuffing to mark the holiday.
They also had a little dinner time squabble. A police officer told a drummer at the park to stop playing and things flared up for a short time in Zuccotti Park.
About 200 of the protesters surrounded a group of about 30 officers and began shouting.
"Why don't you stop being cops for Thanksgiving?" yelled one protester.
"Why don't you arrest the drummers in the Thanksgiving parade?" hollered another.
A van rolled up with more officers, but they hung back. The protesters, part of anti-Wall Street movement that has gripped a nation consumed by economic despair, held an impromptu forum and decided to call off the drumming.
The noisy standoff ended, and the protesters returned to their food.
With the Associated Press