Occupy Protests Cost Cities Millions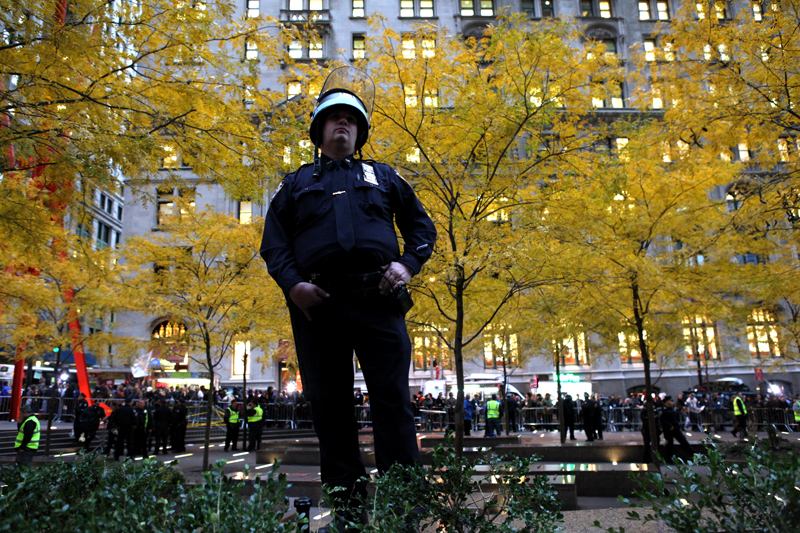 The Occupy protests have cost local taxpayers at least $13 million in police overtime and other municipal services, according to a survey by The Associated Press.
Much of the financial burden has fallen on law enforcement agencies that monitor marches and have evicted protesters from outdoor camps. The steepest costs have fallen on New York City and Oakland, Calif., where police clashed with protesters on several occasions.
The AP gathered figures from government agencies in 18 cities with active protests and focused on costs through Nov. 15, the day protesters were evicted from New York City's Zuccotti Park, where the protests began over two months ago. The survey was not a line by line cost tally, but provides a glimpse of costs to cities large and small.
The New York Police Department has spent $7 million in overtime on the protests. However, the NYPD has a $4.5 billion budget, which allots money for emergency overtime. Last year, the NYPD spent about $550 million on overtime.
"Public safety and providing essential services is what we do. So the first thing we're going to do is handle the situation, and any situation that comes up," Deputy Mayor Cas Holloway said. "So yes, this has been significant and it's been going on for many days, but really in the broad scheme of things, it's not something that we aren't prepared to deal with."
Pete Dutro, a protester in charge of finances in New York City, called the NYPD's response "completely unnecessary."
"It's $7 million of taxpayers' money that's being spent to stifle our First Amendment rights," he said. "You know, they've consistently overreacted."
Occupy Wall Street is also asking for some of its property which was lost or damaged when police cleared out Zuccotti Park, be replaced.
Nearly 3,200 books were lost or damaged in last week's late-night raid in Zuccotti Park. That's according to volunteer librarians who worked in the camp's so-called  "People's Library." The group is not taking legal action now but they want the city to replace the books and provide them space for a new library.