Long Lines Expected as Fracking Hearings Come to Manhattan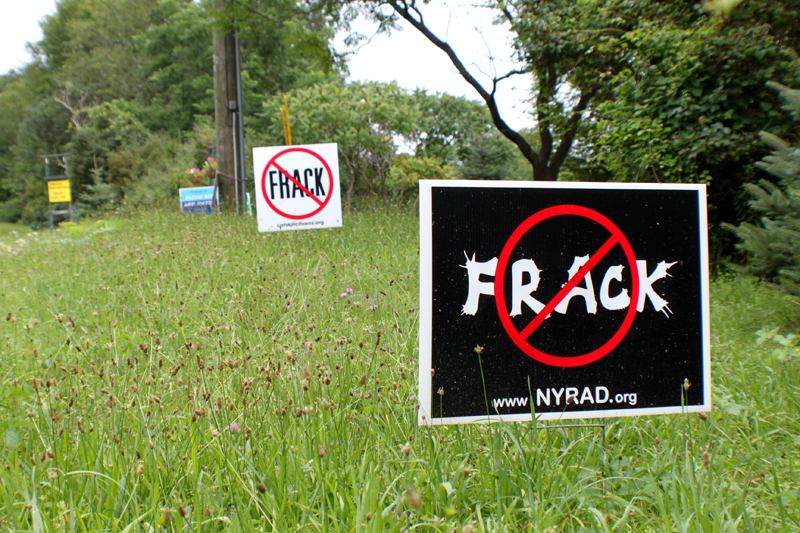 Thousands are expected to attend public hearings this week in Manhattan and the Catskills, on the controversial subject of hydraulic fracturing, otherwise known as fracking. 
Last summer, the Cuomo administration released a draft environmental impact statement on fracking that was more than 1,000 pages long. Draft regulations have also been proposed. Both the EIS and the regulations must undergo a public review process before being finalized. 
Fracking could offer a boost to gas-rich areas of the state stretching from the Catskills to western New York. But it has also been linked with water contamination and other problems.
Katherine Nadeau, water and natural resources program director Environmental Advocates of New York, said that earlier hearings she attended in Dansville and Binghamton offered the public the chance to speak directly to regulators, and to fellow citizens.
"While people were speaking there were some folks who were listening very very closely to what was being said. There were people who were cheering for their side when someone spoke up on an issue they particularly cared about," Nadeau said. "And there were outbursts from time to time because this is an issue that people are just absolutely passionate about, when it comes down to water, to their homes and their communities." 
The New York Department of Environmental Conservation has recorded more than 8,450 so far, and all of them must be considered before regulators move ahead with plans to issue natural gas drilling permits.
HEARINGS THIS WEEK:
- Tuesday 11/29, 1-4 pm and 6-9 pm
Sullivan County Community College, Seelig Theatre, 112 College Road, Loch Sheldrake, NY 12759
- Wednesday 11/30, 1-4 pm and 6-9 pm/p>
Tribeca Performing Arts Center, 199 Chambers Street, New York, NY 10007
Anyone is allowed to speak for up to three minutes after their name has been called from a sign-in sheet. Those wishing to speak are encouraged to show up early.
Comments can also be submitted by mail or email. Click here to enter an electronic comment. The comment period ends December 12.