Art Explosion: Maurizio Cattelan at the Guggenheim
If a naughty Catholic schoolboy had an unlimited budget to put on an exhibit at the Guggenheim, Maurizio Cattelan's All is likely what you'd end up with.
A retrospective for the notorious Italian prankster (he used to send other people to be interviewed in his guise), Cattelan is known for producing hyper-real sculptures, disconcerting taxidermy and lots of jokes -- too many jokes -- that play on Christianity, fascism and the art world. Certainly, the show is rife with one-liners, many of which have been stripped of their original context since many of Cattelan's pieces can be quite site-specific.
But the artist keeps the spectacle interesting by refusing to show his pieces in the ramp's galleries, dangling his life's work (including marble sculptures) from the Guggenheim's ceiling instead. It's surreal and bizarre, as if Alexander Calder had decided to create a giant mobile from a pile of Sanford & Son junk. It's not great. But it's sufficiently weird. Though, by the end of it you'll feel as if you've eaten too much candy.
Maurizio Cattelan, All, is on view at the Guggenheim through Jan. 22 at the Guggenheim.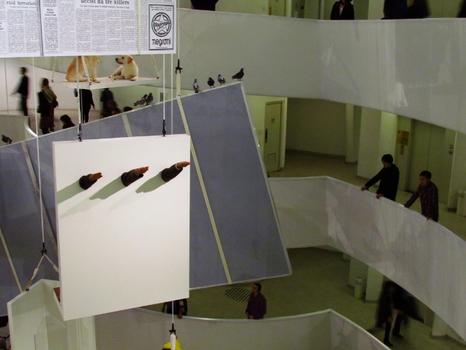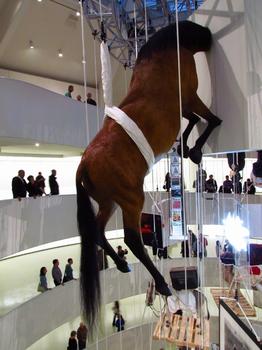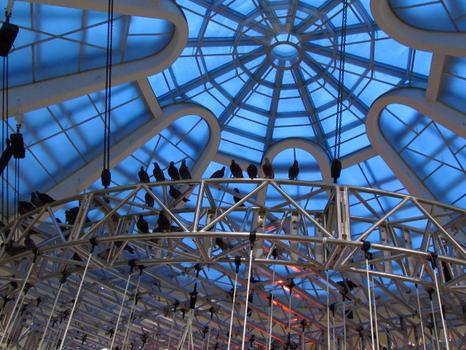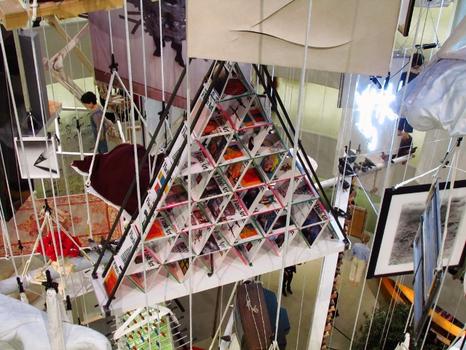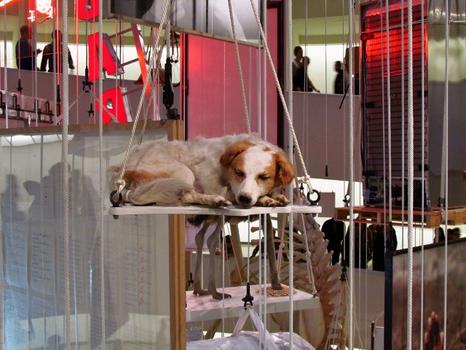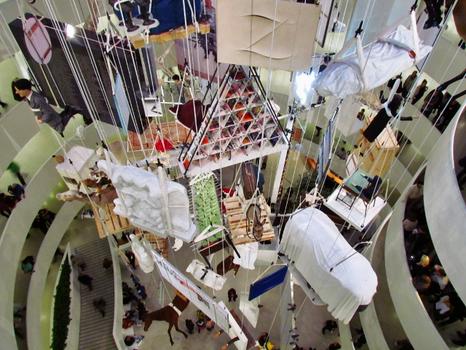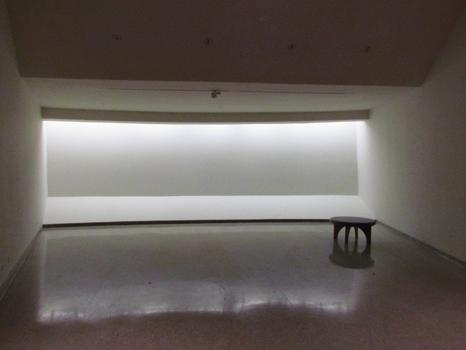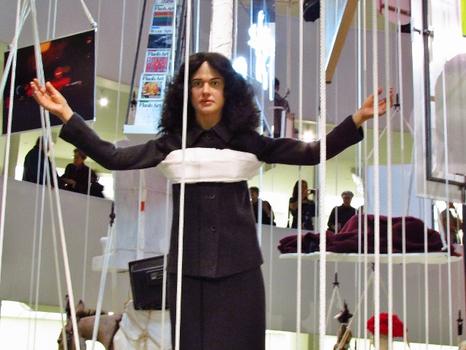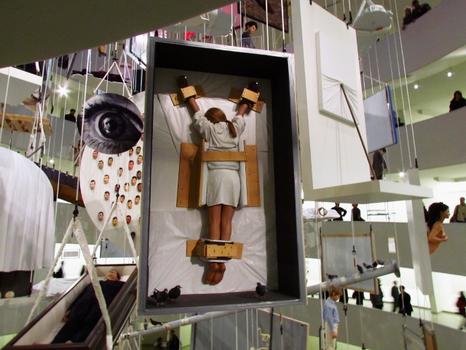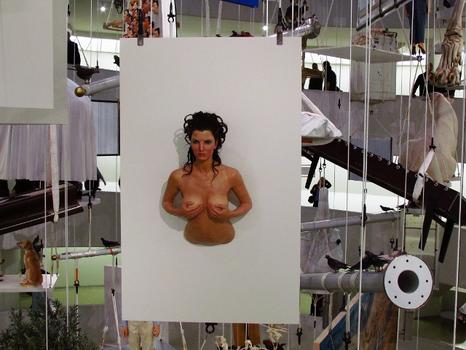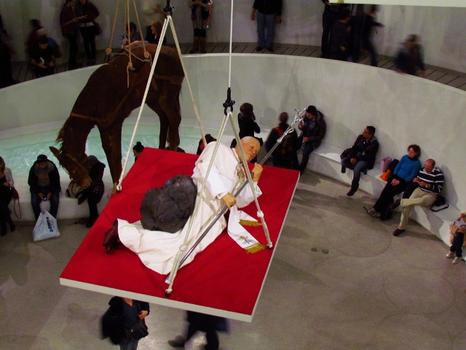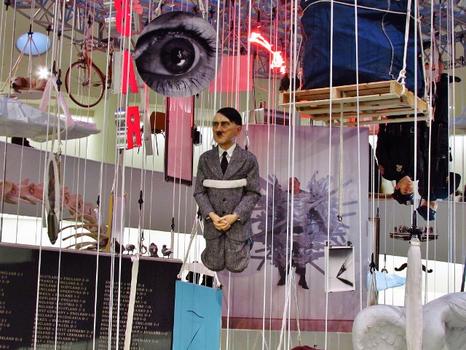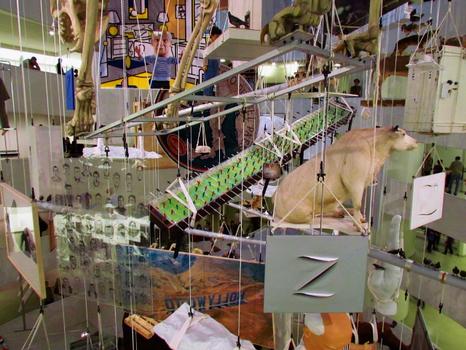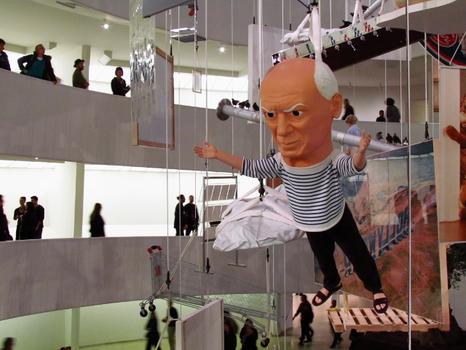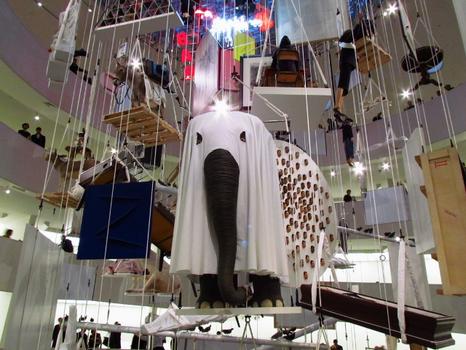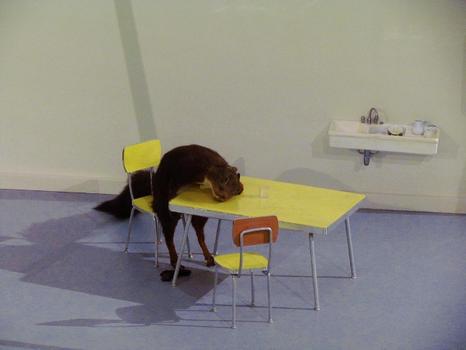 of