Atlantic Yards Construction Tests Patience of Residents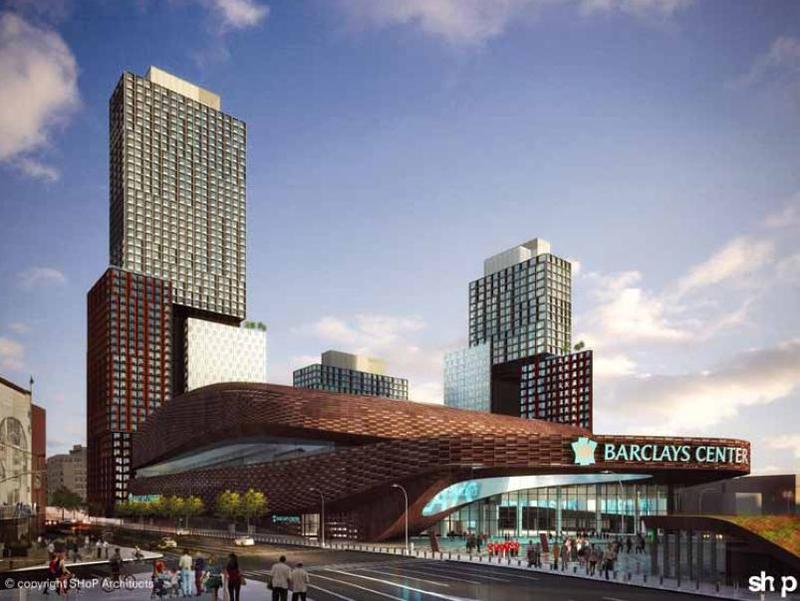 Construction continues on the developer Forest City Ratner's Atlantic Yards project in Brooklyn. Disruption is worse at night, especially for Prospect Heights residents. That's when work crews spill onto Flatbush Avenue and snarl traffic. The work is testing some residents' patience.
Christine McCoy lives nearby and shops at was the Pathmark supermarket located across the street from Atlantic Yards, which will include Barclays Arena,  the new home for the Nets NBA basketball team.  "The traffic is crazy.  I'm not going to be coming to this Pathmark anymore, because it is not going to make any more sense," McCoy said.

Forest City Ratner's project has been mired in controversy since construction began in the fall of 2009. The $5 billion project has faced numerous lawsuits and has struggled to get financial backing.  The developer recently revealed that one of the residential towers on the site, a 32-story high-rise, will be constructed from pre-fabricated modules.  Opponents have complained that the modules will result in fewer jobs for local construction workers. 
The most recent lawsuit against the Atlantic Yards Development Company and Forest City Ratner companies was filed in Federal Court in Brooklyn on November 15.  The complaint was filed by seven former apprentices hired to work at Atlantic Yards.  They alleged that they were employed for only two months and they didn't get to work on Barclays Arena or Atlantic Yards.  Additionally, the plaintiffs alleged they received no "wages or other compensation" for their work.  A court date has been set for February.
Despite these issues, there are many neighborhood residents who are eager for the project to move forward.

Jacob Parris owns Vinnies, a men's boutique a few blocks away from Atlantic Yards.  Parris believes the arena will improve foot traffic to his store. "Right now everybody's driving...you know, they're driving either, past, going into the city, or driving back to Brooklyn," said Parris. "But now with the stadium there, it'll be something to look, at something to want to walk through," he said.

Other fans of the project include some skateboarders who live in the neighborhood.  James Matthews, 13, Germain Gilmore, 12, and Malakai Sankar, 13, said the new arena will be cool.  "I think that they should let us kids get in for free," Matthews said.

The project includes more than 6,000rental units, more than a third of them will be for low income and moderate income families. The company said it will break ground on the residential tower early next year. It's expected to take 18 months to complete. The basketball arena is expected to open next fall.