Charity Estimates 8.5M Pounds of Food Delivered During Holidays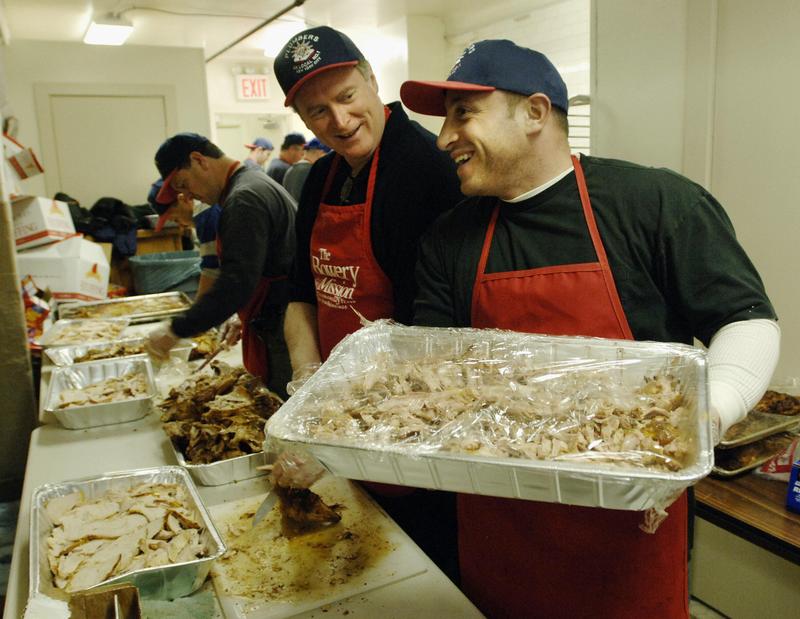 The charity group City Harvest expects to deliver more food than ever this holiday season. The organization and other regional food banks may also get some help under a new initiative launched by Governor Andrew Cuomo.
City Harvest's executive director, Jilly Stephens, estimated that about 7,000 turkeys were delivered to food agencies that City Harvest works with throughout the five boroughs in the days leading up to Thanksgiving.

Stephens said she anticipates delivering more than 8.5 million pounds of food during the group's holiday harvest season, which runs from mid-October, through mid-January.
"That's at least 1-1/2 million pounds more than we did during the same period four years ago," she said. "So, we anticipate the need for emergency food is up, and we'll respond to it by moving more food than ever."
Stephens said the agencies City Harvest works with — an estimated 600 throughout the city — are reporting a 25 percent average increase in demand for food since fiscal year 2008.
Meanwhile, Governor Cuomo is launching "Help Your Neighbor," a statewide initiative to urge businesses and New Yorkers to give directly to regional food banks this holiday season.
Cuomo also says $1 million in grants will be given to eight food banks across the state and an additional $620,000 in grants for emergency food relief organizations in communities in the Catskills and other upstate communities hit by recent flooding and storms. He said demand at food banks is on the rise. "New Yorkers should remember their fellow New Yorkers who are in need this Thanksgiving season," he said. "The economy has been very difficult, as we all know, we're all suffering through it, but some people are suffering more than others."
Among the food banks receiving extra state aid this year is the Food Bank for New York City. It will get an additional $200,000.
The "Help Your Neighbor" initiative encourages New Yorkers and businesses to donate resources to help restock and fill the shelves of food banks. As a result of bad weather this year, some New York farms have struggled to provide to food banks. Additionally, Cuomo said, some donors have scaled back their giving due to tough economic conditions.
To find out more about volunteer opportunities, visit City Harvest's website. Many volunteer groups in the city can help link volunteers with different types of service. For another, try the New York City Coalition Against Hunger's matching tool.
With reporting by Kate Hinds.