Feds Passed Up City's Terror Case Twice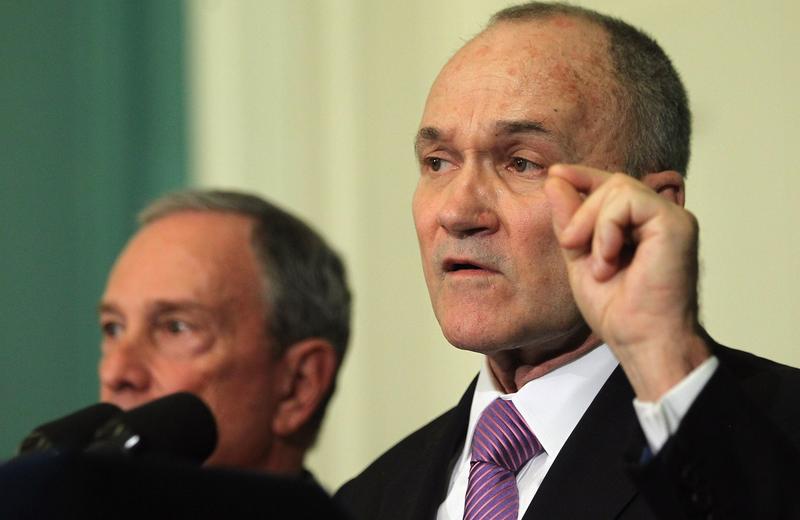 The FBI declined to participate in the terror case against a Manhattan man at least twice because they felt it crossed the line into entrapment, a federal source confirmed to WNYC.
It is the second time this year the FBI and NYPD are at odds in a high-profile terror case.

The arrest of Jose Pimentel, 27, of Hamilton Heights, on terrorism-related charges for his alleged involvement in a plot to bomb different locations was announced by the mayor late Sunday night, the result of an NYPD undercover investigation using a confidential informant and a bugged apartment.

Federal authorities were aware of the investigation, but "it was appropriate to proceed under state charges," Manhattan District Attorney Cyrus Vance late Sunday.

Absent from the rare late Sunday night press conference were federal agencies.

The mayor later said he saw absolutely no significance in the lack of federal participation in the latest case.

Former prosecutor and John Jay Professor Eugene O'Donnell said local officials would be foolish if they hesitated to pursue a legitimate terror case just because the feds would not sign off on it.

"Don't forget you live in a city that, prior to 9/11, we were sort of sanguine and assured that the federal government would protect us from being attacked," O'Donnell said in a phone interview. "And I think [Police] Commissioner [Ray] Kelly believes, and I think rightfully so,  that you can just simply rely on federal agencies."

But defense Attorney Alan Zegas, who has handled terrorism cases, said the decision by the federal government not to participate could provide potential ammunition for Pimentel's defense.
 
"It is extremely unusual for federal authorities not to take an interest in a terrorism case that has strength to it," Zegas said.

Vance's case is based on the work of the NYPD counter-terrorism program going back for a couple of years as well as the use of a confidential informant who reported back to the NYPD's on Pimentel.

Zegas, the attorney, said Pimentel's defense lawyer will put the confidential informant in the case under close scrutiny.

"Where a confidential informant is used for purposes of investigation it is incumbent upon the police to insure that the informant does not lure the person investigated into committing a crime that he otherwise did have the disposition to commit," Zegas said.

When asked about FBI reservations about the case, Deputy Police Commissioner Paul Browne responded in a statement "the suspect's words and actions speak for themselves."

The press spokesperson for Vance did not respond to a query about the FBI reservations, but did answer other queries related to the latest terror case.
 
In May, Vance brought the first state terrorism case under the post 9/11 law against two Queens suspects who allegedly planned to attack a synagogue.

The FBI had no public comment.
 
The state anti-terrorism statute was passed during Governor George Pataki's tenure and enables prosecutors to charge an individual with a terrorist conspiracy even if they acted alone with just the knowledge of a confidential government informant.