Protesters Rally Against Student Debt
About 100 protesters gathered in Zuccotti Park on Monday to rally against student debt nearly a week after demonstrators were evicted from the Lower Manhattan park they used as their makeshift headquarters.
"Being released from student debts would make a world of difference," said Sarah McDaniel-Dyer, a 2008 college graduate who said she is saddled with tens of thousands in loan debts. "Right now, I put a lot of groceries on credit cards. I've put doctor bills on credit cards. I could save money for retirement."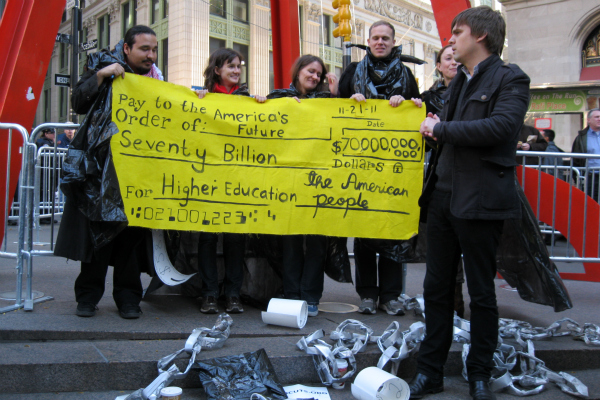 (Photo: Protesters in Zuccotti Park on November 21, 2001. Natasja Sherrif for WNYC)