Stocks Close Down as Congressional Debt Talks Collapse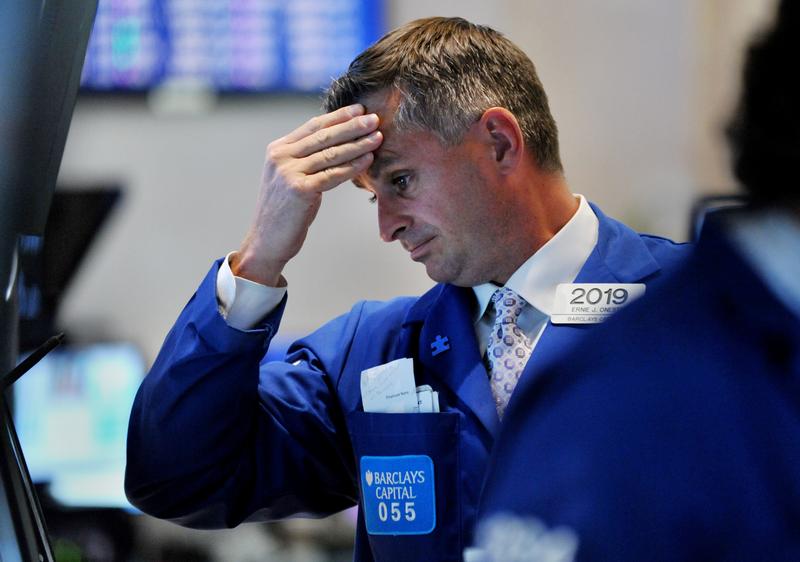 Stocks tumbled and the Dow Jones industrial average fell into negative territory for the year as the congressional supercommittee tasked to come up with a deal to cut the federal deficit failed to reach agreement.
The Dow Jones industrial average fell almost 249 points or 2.11% to close at 11,547.31. Earlier in the day the Dow had dropped over 320 points.
The Nasdaq fell 49.63 or 1.92% to close at 2,523.14, while the S&P 500 fell 22.67 or 1.86% points to close at 1,192.98
The failure of special committee of Congress assigned to come up with $1.2 trillion in deficit cuts over 10 years will trigger across the board cuts in government, including defense.
It also seems unlikely that Congress will extend a payroll tax up and unemployment benefits.
Analysts say that could lead to another downgrade of the U.S. credit rating.
"It shows that there's a bigger problem at hand, and if they can't work to resolve these relatively small yet meaningful issues, what's going to happen if we get into a situation like Europe is in?"  said Robert Pavlik, chief market strategist with Banyan Partners LLC. "And we're kind of headed there."
The result was another day of heavy selling in a market that has grown used to big swings. The Dow finished down 248.85 points, or 2.1 percent, at 11,547.31. At its low point of the day, the Dow was down 342.
Volatility seized the stock market in late July, when Congress was wrestling with whether to raise the limit on how much the federal government can borrow.
With the Associated Press