Opinion: Is America Ready for its Second Black President?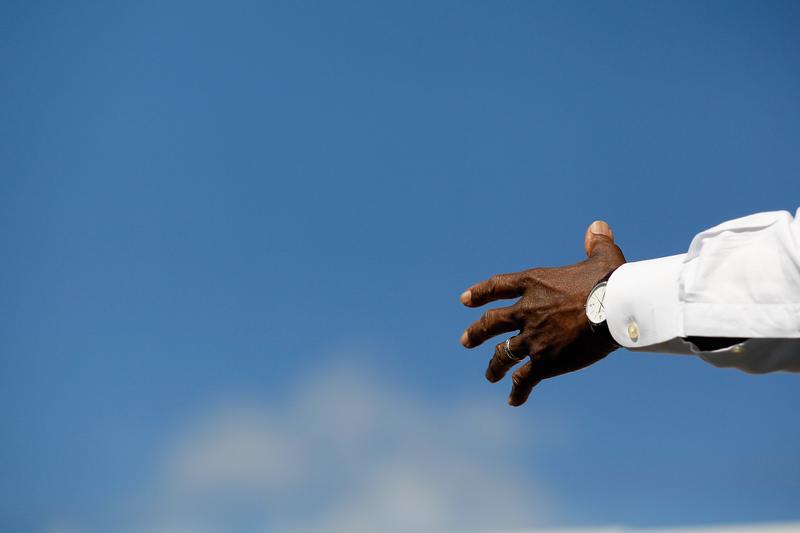 Lost in all of the discussion of the Super Committee, Solyndra and the fate of Obamacare in the Supreme Court, I believe many Americans have lost sight of a truly remarkable accomplishment: America has elected its first African-American president who could well be replaced by its second.
True, while Herman Cain's prospects continue to diminish in the wake of sexual harassment allegations lodged against him, the fact of the matter is that both President Obama and Herman Cain both wield significant influence in the manner in which our country is or should be governed in the days ahead. Even ten years ago this accomplishment would have been thought impossible; yet today we take their ascendancy to power as nothing out of the ordinary. So how did they do it?
Little more than fifty years ago, America began to break away the last chains of slavery imposed by separate and unequal accommodations for blacks and whites. With the historic Brown v. Board of Education case in 1954, the Supreme Court held that the doctrine of separate facilities for blacks and whites was inherently unequal; equal opportunities for accommodations must be provided for all regardless of the color of their skin.
President Obama and Herman Cain were both born in the shadows of the Brown decision – Cain just prior in 1945 and Mr. Obama just afterwards in 1961. Both men worked hard, applied themselves in school and quickly rose in stature and responsibility in their respective fields of business and politics. This rise was not without personal difficulty as both were accused of acting white or being inauthentically black as a result of their dedication to achieve success.
Here, too, both men have been targeted at one point or another of being either an Uncle Tom and/or a sell-out to their race for their accomplishments. President Obama was targeted during the scope of his successful presidential campaign of "acting white" and Herman Cain has been subject to vicious criticism by blacks for the transgression of not voting lockstep with the Democratic Party.
And yet, the American people were able to see Obama as a brilliant politician and orator seeking the world's most powerful position in the world based not on the color of his skin but by the inspiration of his goals and aspirations for the country. As for Cain, despite the claims of many Democrats that members of the Tea Party are racist, Cain's rise in the polls for the Republican nomination for President has been fueled by support from conservatives and Tea Party activists.
President Obama's election in 2008 proved that Democrats and Independent voters were ready to nominate a black man to lead their country – Cain's ascendency in the polls indicate Republicans and Independents are willing to consider doing so to replace America's first black president with its second. While I don't think Cain will ultimately prevail to secure the Republican nomination for president, what a remarkable atmosphere we have fostered in our country and our politics today where the power of one's words and deeds is deemed more important than the color of one's skin.
Ron Christie is Founder and CEO of Christie Strategies LLC, a communications and issues management firm in Washington, D.C. He presently serves as a Resident Fellow at the John F. Kennedy School of Government's Institute of Politics at Harvard University and appears regularly on The Takeaway. A former special assistant to President George W. Bush, Christie is the author of the just published book, Acting White: The Curious History of a Racial Slur.