Protesters Drum Outside Mayor's UES Home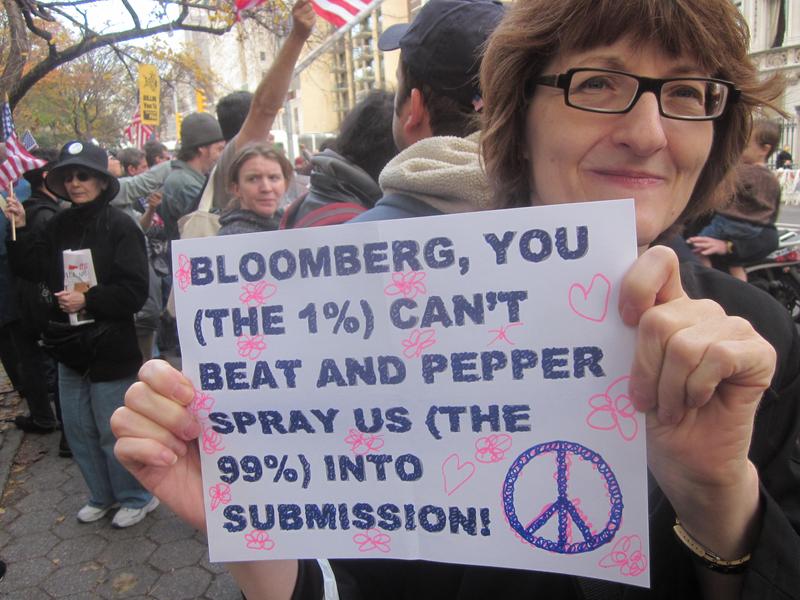 The Occupy Wall Street protesters had hoped to take their drumming prowess to Mayor Michael Bloomberg's front stoop in the Upper East Side, but ultimately they had to settle for a stretch of sidewalk down the street from his home: police officers cordoned off the entire block from pedestrian traffic.
The event, officially dubbed "Occupy Bloomberg's Mansion Drum Circle Protest And Love-In Art Show," drew around 200 protestors, who banged pots, pans and other items while shouting "Shame on Bloomberg!"
"The mayor should be personally embarrassed for his behavior and his directives," said Judith Z. Miller, an artist critical of the police handling of the protests.
Norman Siegel, the civil rights attorney, accompanied the protestors and said they should've been allowed to move freely.
"Last time I read the first amendment it doesn't say, 'You have a first amendment right to peacefully protest on public streets, except where Mayor Bloomberg lives,'" Siegel said.
Some protesters also argued that images of officers on the UC Davis campus in California pepper-spraying protesters there would further galvanize the movement.
However, protesters were alternately incensed and befuddled by the appearance of a woman who claimed to work under Stu Loeser, Mayor Bloomberg's press secretary. The woman, who identified herself as Mary DeBlase, told the crowd that police had "corralled" them behind barricades because they had corraled the mayor.
"There are tons of police," she said, gesturing at the officers nearby. "Those police have sidearms. You have brought a drum to a gunfight."
That prompted one woman in the crowd to ask, "Did you just call this a gunfight?"
As it turns out, the so-called spokesperson does not work for the mayor's office, according to press secretary Stu Loeser. But if anyone would know who was responsible for this bit of street theatre, it's likely the Yes Men, the notorious corporate pranksters who also helped promote the drum circle.
Loeser said protests outside the mayor's home are "nothing new." He added, "We work hard to guarantee that anyone can express their views in any area of the city, as long as they do it legally and do not infringe on the rights of others."
With the Associated Press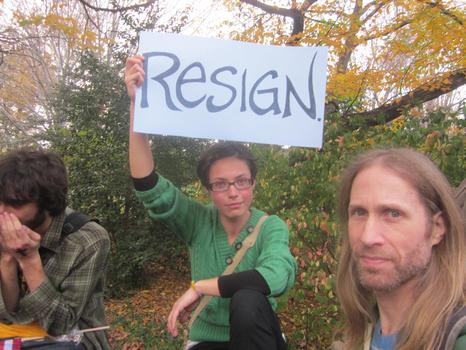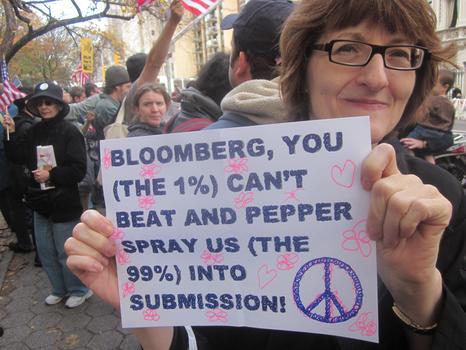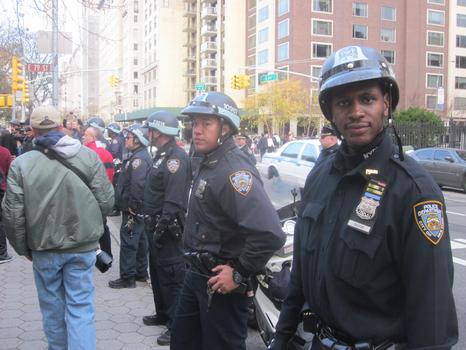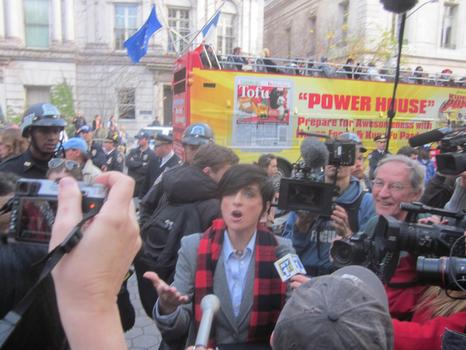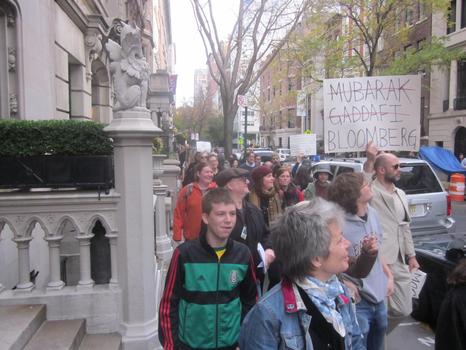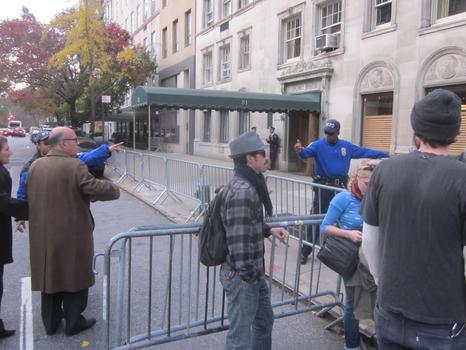 of