Muslim Protesters Call for an End to Surveillance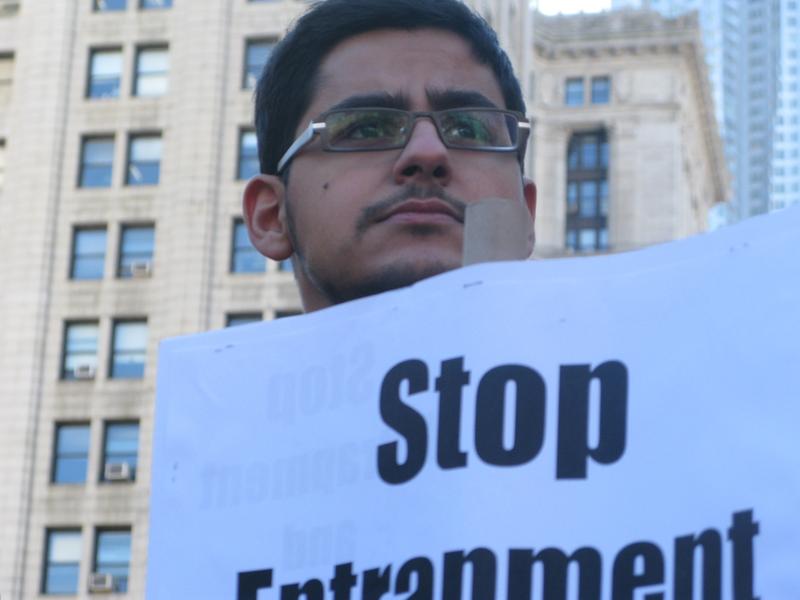 Hundreds of Muslims and supporters gathered in Lower Manhattan's Foley Square Friday to speak out against alleged police surveillance in their communities.
Many were college students who said they've long suspected they were targets of police surveillance but are now galvanized by what they believe is proof. A series of Associated Press reports stated that police were operating spying programs, not just in mosques, but in Muslim neighborhoods, restaurants and on college campuses.

"We were suspicious about it, but we didn't have any proof of it," said Tarek Elghandour, 19, from Brooklyn College. "Obviously, when the news came out it was pretty clear. That was the push…that was the point where we went - this is it. We have to stop it."

Police Commissioner Ray Kelly denied there had ever been spying programs going on in neighborhoods or schools and said officers only follow specific leads.

"We do what we believe necessary to protect this city, pursuant to the law," Kelly said. "We have a battery of very experienced, well-trained lawyers that advise us on all of our tactics and operations."

The protesters, bundled in warm clothing, marched to police headquarters, chanting for Kelly's ouster, before returning to Foley Square. There was also a call to prayer, where imam Talib Abdur-Rashid from the Mosque of Islamic Brotherhood called on protesters to make people aware that Muslims should be partners and not targets in the community.
Salma Abdou, 19, attended the protest to voice her concern that her fellow students were being targeted simply for saying hello in their own language. She also attends Brooklyn College and said when she heard that Hunter College's student Muslim Association may have been spied on, she realized she and anyone she knew could be next.

"We didn't expect it in the school campus because it's not that kind of environment," Abdou said. "It's reached a point where we are censoring ourselves just so we don't make ourselves a target."