'Crack Pie' Wins Annual WNYC Pie-Off
A Crack Pie made by WNYC Business Editor Charlie Herman won the 2011 WNYC Pie-Off. The pie's filling is made of cream, brown and white sugars, oats, wheat flower, eggs and a few other delicious things. The ingredients are mixed up and tossed into a toasted oat crust shell. (He got the recipe from the Momofuku Milk Bar and you can get the recipe here.)
Second place went to WQXR's Will Jameson for his Streusel "Irish" Apple Pie (recipe below), and third place went to Tracie Hunte, a local producer for The Takeaway, for her Salted Caramel Apple Pie. (Get the recipe here.)
The judges for this year's pie-off were WNYC host Leonard Lopate, WQXR host Midge Woolsey and Caitlin Thompson, the editor of It's A Free Country.
First Prize: Crack Pie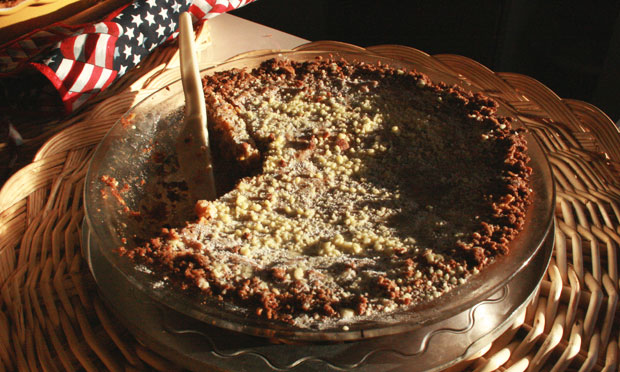 Second Prize: Streusel "Irish" Apple Pie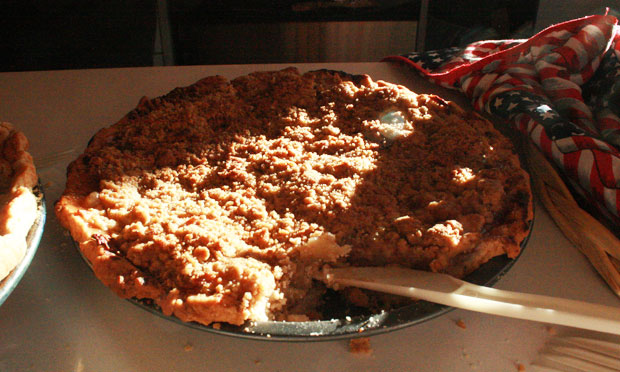 Third Prize: Salted Caramel Apple Pie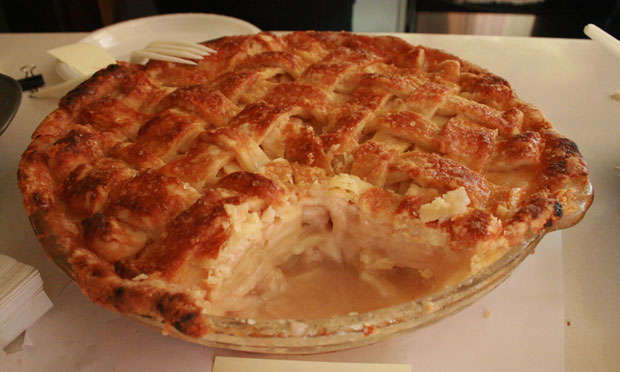 The judges of WNYC's Pie-Off were (L-R) Caitlin Thompson, Midge Woolsey and Leonard Lopate.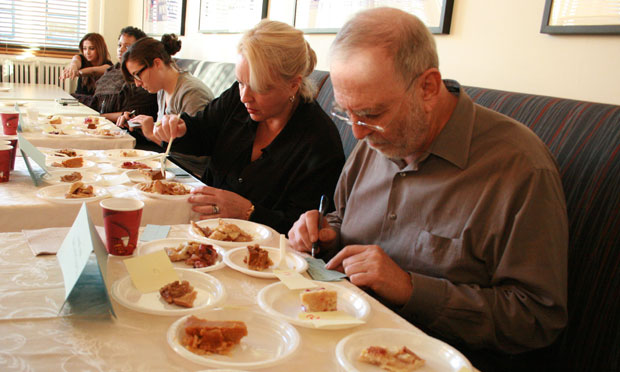 Anna Sale, who covers Politics for WNYC and It's A Free Country, and Business Reporter Ilya Marritz dig into some pumpkin pie.