Inmates Giving Back By Cooking Thanksgiving Meal for Others
Thanksgiving week is synonymous with turkeys. Prepping and cooking one, along with all of the fixings, for the big feast. Inmates at Rikers Island will get a preview of that on Tuesday, when they will prepare 150 turkeys for people in need.
"The Department of Correction is going to allow 5 of them to actually deliver the turkeys to the churches and community organizations," Executive Director of the Osborne Association Liz Gaynes said. "That they will able to then distribute them, I think is fairly unique."
The dozen inmates who are preparing the turkeys are enrolled in a ten week program called "Fresh Start," where they receive life skills and parenting training, as well as culinary classes. The program is one of the longest continually operating jail re-entry programs at Rikers.
Gaynes said the hard work is great training, as well as an opportunity for inmates to "give back."
"Cooking 150 turkeys means that they're working pretty much around the clock and a lot of people have never had that kind of experience. And if they actually want to go out and become prep cooks or work in the food business they are going to have to do that kind of work. I think for a lot of men it's a real feeling of accomplishment realizing they could do more than they thought they could do," she said.
After preparing the birds and all the fixings, inmates (escorted by correction officers) will deliver the meals on Wednesday, starting at 10 a.m. The food will go to two churches on the Upper East Side: Church of the Heavenly Rest and Church of the Holy Trinity. The meals will distributed to individuals and families in need — including home-bound seniors. The rest will be donated to organizations in the South Bronx.
The Osborne Association has been collaborating with the DOC since 2001 to provide turkeys for families in need.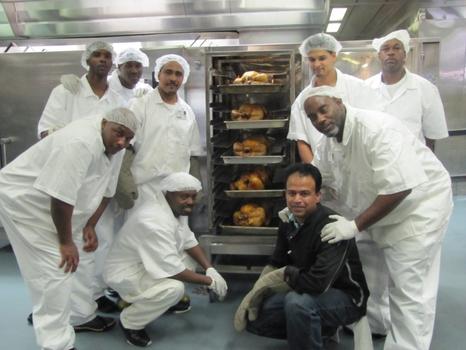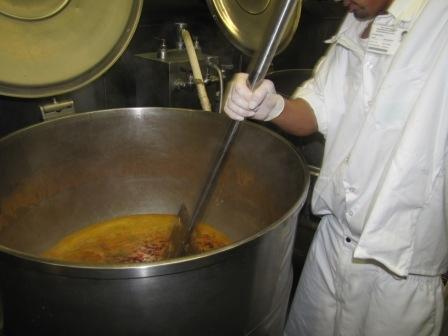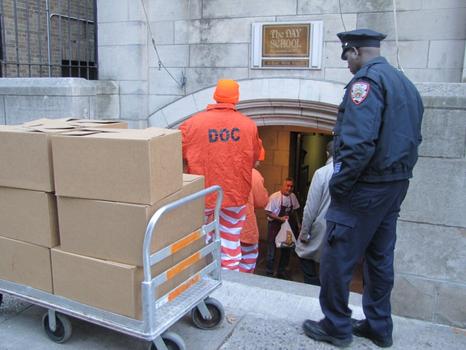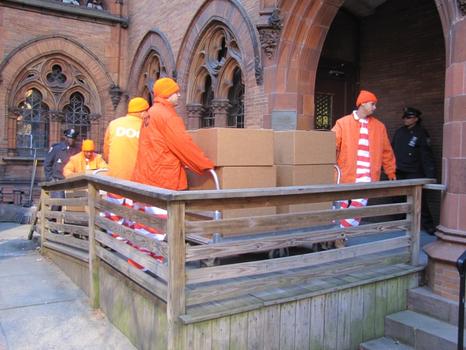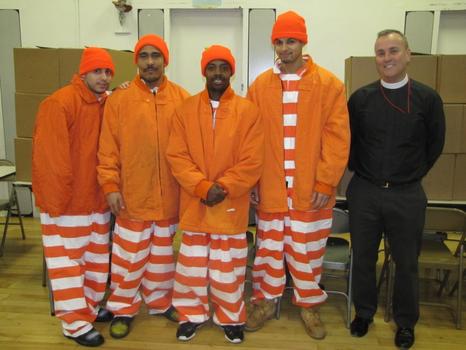 of