Sculptures of Canned Goods to Be Dismantled, Donated to Charity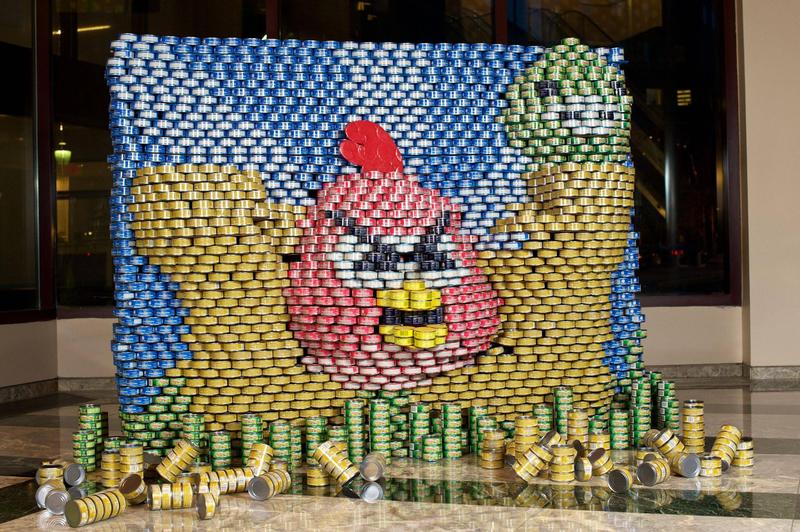 About 100,000 canned goods — stacked in the shape of shoes, candles and even the Brooklyn Bridge — are on display at the World Financial Center in Lower Manhattan for one last weekend as part of a design and build competition to bring attention to world hunger.
The cans, which will be on display until 5 p.m. Monday, will be donated to City Harvest for distribution to food banks and pantries once the sculptures are dismantled.
"The idea was to do something that would highlight, you know, be something that our industry could get behind, and a charity, charitable work," said Amy Nanni, co-chair of the Canstruction competition in New York.
Teams of architects, engineers, designers — and this year, some high school students — conceived and constructed the pieces that went on display on November 10. The competition is in its 19th year in the city. 
Their pieces were judged by a panel of experts, including Michael Arad, the designer of the World Trade Center Memorial. The panel also included architects, authors and chefs, who determined the winners based on categories like Best Use of Labels, Structural Integrity, Best Meal and Jurors' Favorite.

Joseph Fulco, a junior architect at Gensler, worked on a team of about 30 people from company and the engineering firm WSP Flack + Kurtz, on "Loaded Dice," which won the Jurors' Favorite prize.
The sculpture is a cross-section of a die, stacked with colorful cans of food. Fulco said there are 24 different types of food in the sculpture, which is a meditation on odds and luck.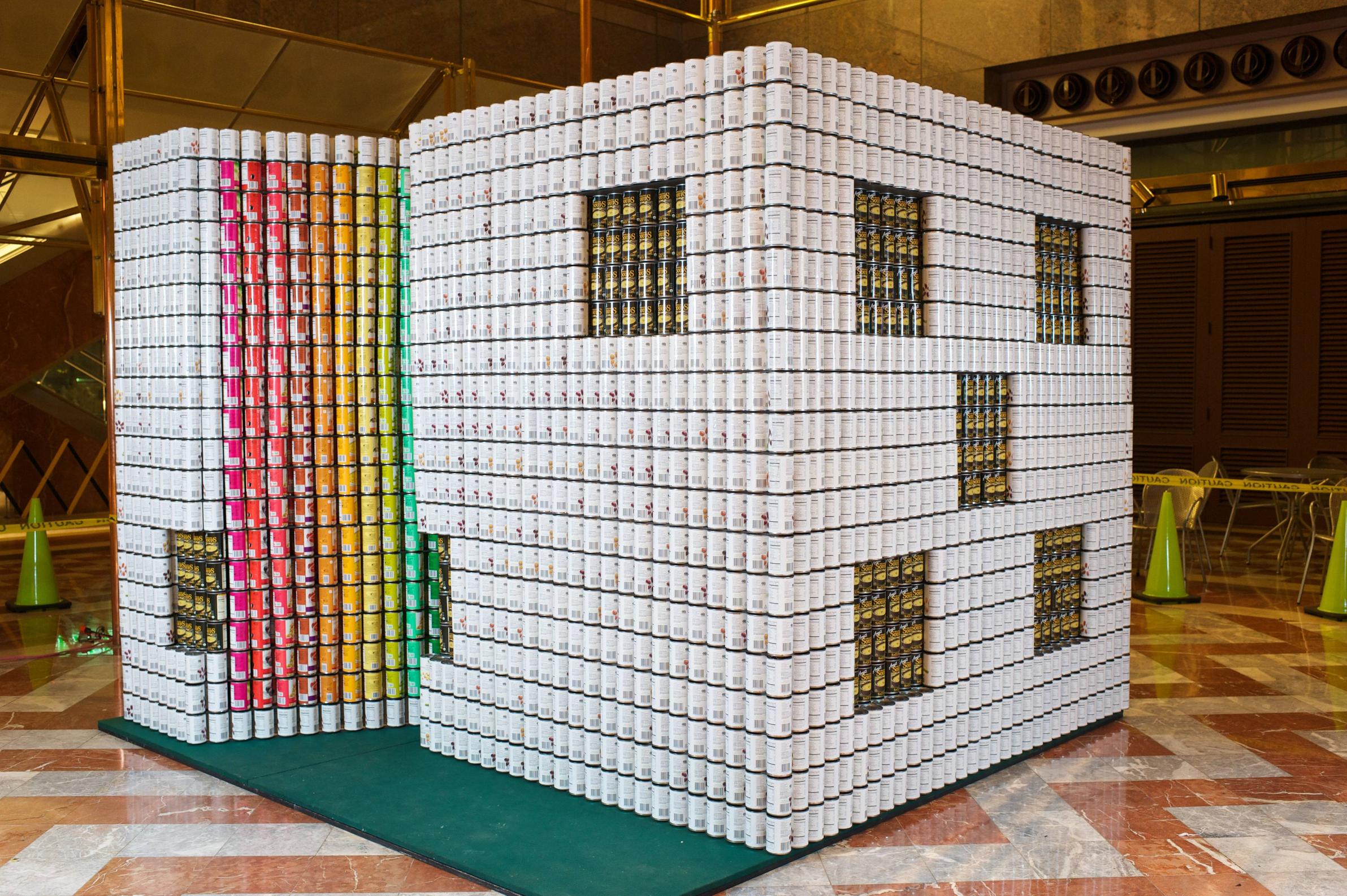 Canstruction/Kevin Wick
"People that are hungry and in need of food are down on their luck, the odds are stacked against them, and we felt that with the help of a loaded die, they could turn their luck around and the odds would be in their favor instead," he said.
Fulco said his team used about 9,000 cans to make Loaded Dice. All together, the sculptures are comprised of nearly 100,000.

Lisa Sposato, senior manager of food sourcing at City Harvest, said the visuals really get people to take notice of the sculptures' underlying message.
"It attracts families, but it also brings our message home about hunger," she said. "It's also Canstruction's message, they want people to understand that there is still a great need for food in this country."

Sposato said the need is also rising.  Among the 600 groups City Harvest works with, she said demand for emergency food has increased an average of 25 percent, since fiscal year 2008. 

Visitors to the exhibit are encouraged to bring their own cans of food to donate.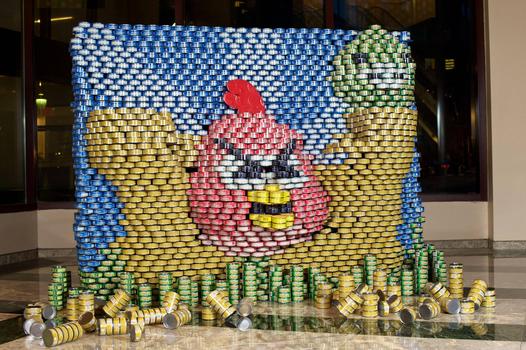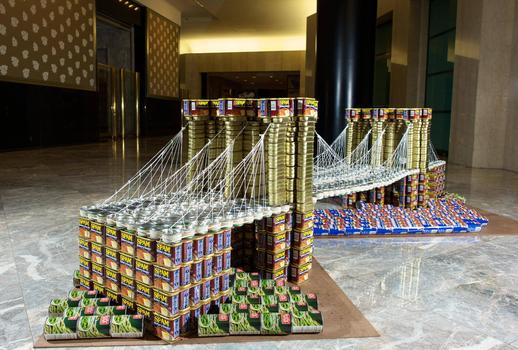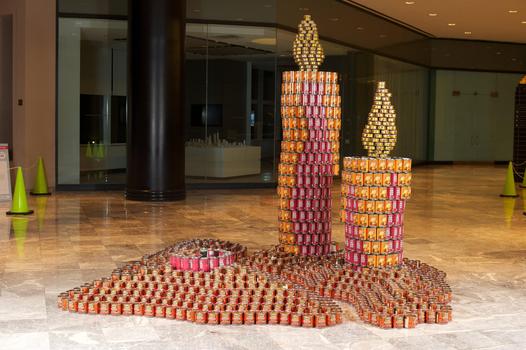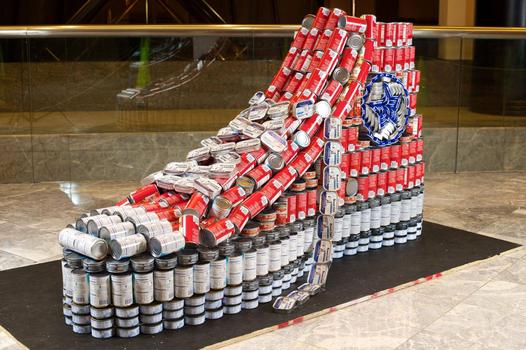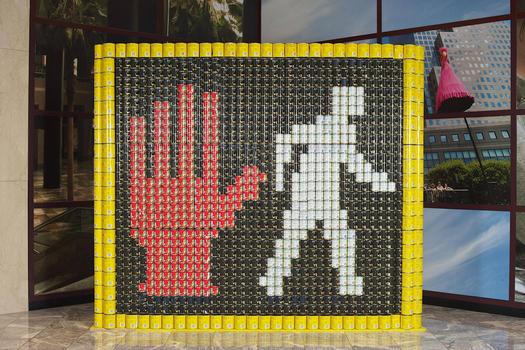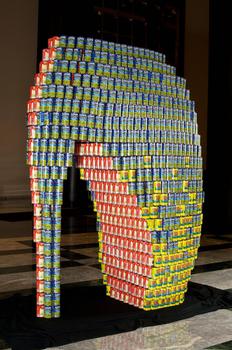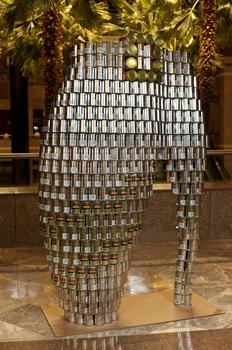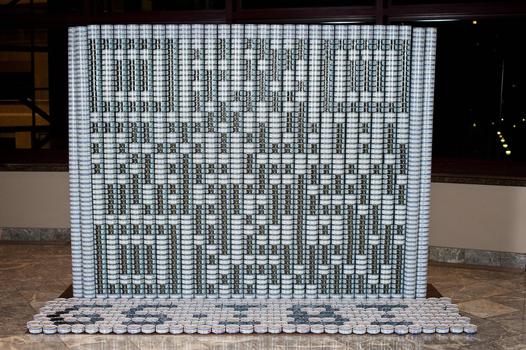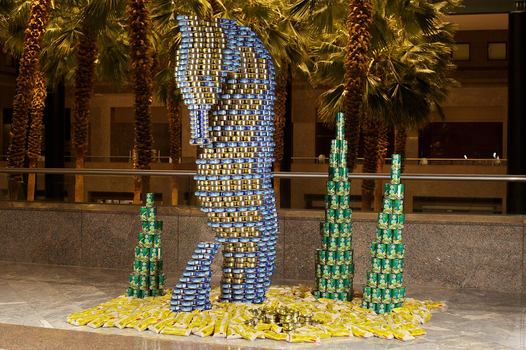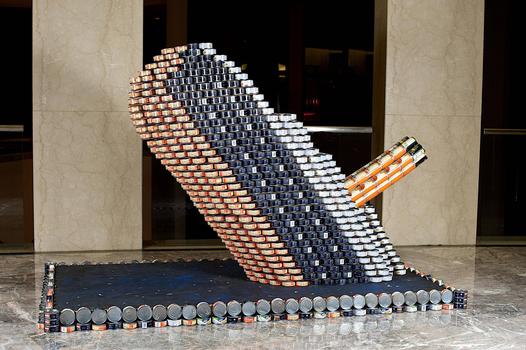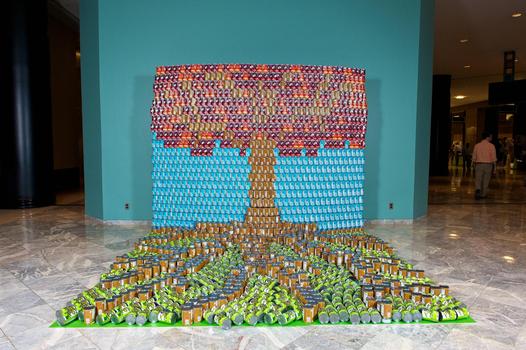 of