Episode #3270
Ben Frost's "Solaris"
Thursday, November 17, 2011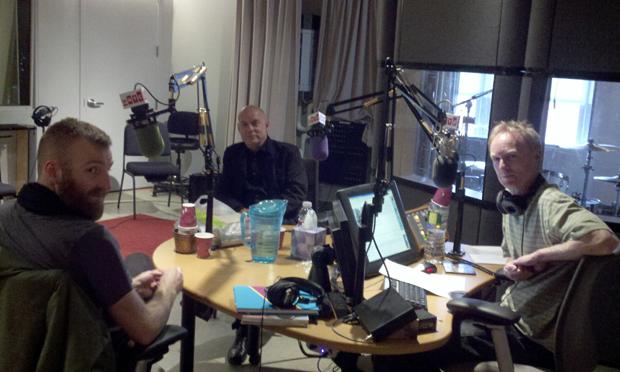 ((WNYC/Caryn Havlik))
For this New Sounds, we'll take a listen to the symphonic suite by Ben Frost and Daníel Bjarnason, "Solaris."  The international Rolex Mentor and Protégé Arts Initiative's music protégé for 2010-2011, Frost, (mentored by none other than Brian Eno) joins us in the studio to present the reimagined soundtrack for the 1972 Andrei Tarkovsky film.   
Combining the warmth of a string orchestra with prepared piano and waves of guitar, for "Solaris", the composers took Melodyne, (music software designed to improve music and pitch), and "turned it against itself and encouraged it to misbehave."  We'll hear what that sounds like, and much more. 
PROGRAM # 3270,  with Ben Frost & Brian Eno  (First aired on 11/17/2011)                                                           
ARTIST(S)

RECORDING

CUT(S)

SOURCE

Brian Eno

Ambient 1: Music for Airports

Music for Airports, 3, excerpt [2:00]

Editions EG #17 Available at Amazon.com*

Ben Frost

By the Throat

The Carpathians [2:57]
O God Protect Me [2:55]

Bedroom Community HVALUR6 bedroomcommunity.net

Ben Frost / Daníel Bjarnason

Solaris

Simulacra II [7:37]
Unbreakable Silence [3:35]
Saccades [6:01]
Reyja [5:05]
Venia [6:23]

Bedroom Community HVALUR 012
www.bedroomcommunity.com