After Intense Weather, MTA Preps for Climate Change at a Cost
When Tropical Storm Irene struck New York City, many residents were relieved that the damage from the storm that threatened to deluge low-lying areas wasn't far worse.
Perhaps no one was more relieved that Tropical Storm Irene did not cause  more  widespread damage than then-Metropolitan Transit Authority CEO Jay Walder, who had just taken the unprecedented step of shutting down the entire transit system.  

"The worst fear that we had, which was that the under river tunnels on the East River would flood with salt water, were not realized," Walder said at a post-Irene briefing with city officials. "We certainly dodged something there."

But  what the city dodged was the ghost of climate change future: higher sea levels, intense storms and elevated amounts of precipitation, all of which could combine to cause widespread flooding of the subway system.

And now a growing consensus of government officials, academics and transit experts are recommending that transit systems prepare for far worse, including the Federal Transit Administration, which has begun advising transit agencies to start adapting to climate change.

"We have seen significant extreme weather conditions," said Deputy FTA Administrator Therese MacMillan in an interview in the DOT's Washington, D.C., headquarters. "The patterns are pretty indisputable. ... The extreme winter effects that we're seeing in the Northeast are clearly in evidence. We need to deal with the fact that these extreme weather conditions are impacting our already stressed transit infrastructure."
A close call for the city
And with Irene, according to Columbia University professor Klaus Jacob (photo: right), one of the nation's foremost experts on transit and climate
change, the city came perilously close to seeing just the kind of flooding that the FTA wants transit systems to protect against.

The price tag for that protection, Jacob said, could be as much as $15 billion, at a time when the MTA is already $10 billion short of funding its current capital plan.

One part of the system saw exactly what the FTA report  is warning of  during Irene. About 35 miles north of the city, the Port Jervis line of Metro North saw some of the most severe damage sustained by any transit system in modern history – nearly 14 miles of track were destroyed.

The Ramapo River, which is usually little more than a creek in some areas, swollen by a month of unusually heavy rains even before Irene hit, transformed itself like some water-infused Incredible Hulk.

"In over 28-1/2 years I have not ever seen anything to this magnitude on any of our lines," said MTA line manager Fred Chidester. "And the type of damage that was done is just unthinkable."

Workers are now furiously (photo: below) trying to get the tracks up and running by the end of the month. The river had carried boulders, larger in diameter than a full-grown man, from under the tracks to a location 50 feet away.

"Both tracks were hanging in the air," Chidester recounted, "and the whole area underneath them for about 15 feet in depth was totally washed out."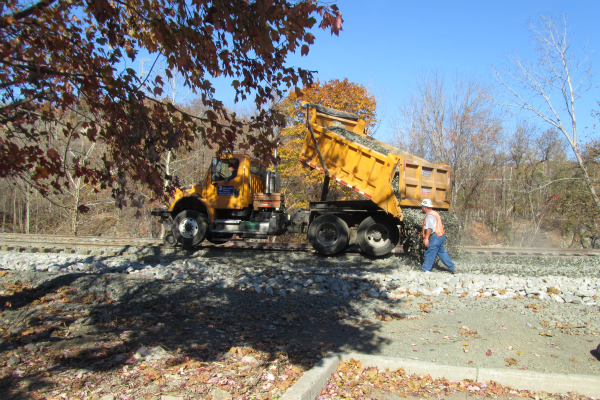 An MTA video taken just days after the flooding show tracks twisted as easily as pieces of chewing gum, mangled into undulating waves.

The Port Jervis line serves about 2,600 people a day, tiny compared to the 5.2 million who ride the subway, but for those 2,600, the commute has been maddening. Even when it's running properly, to get to or from Manhattan, riders have to switch in Secaucus or Hoboken.  The line then travels through northern New Jersey to Port Jervis on the Delaware River, about 90 miles upstate, making a hook at the end.  

After Irene, the line was cleaved in two.  Right where it crosses into New York and up to Harriman, the tracks have been unusable since Irene. The MTA provides buses, but the switch from the train to the bus causes both delays and anxiety.

Jen Weisenberg's commute now takes almost three hours: "I was hysterical crying. I was cursing my boyfriend out. I was asking, 'Why did I move here?'"

But the outage isn't just inconvenient. The MTA invoked emergency powers to repair the Port Jervis Line, at a cost of $50 million, money it surely doesn't have. A year and a half ago, to save money, the MTA cut some far-cheaper bus lines because its budget has been so stressed. But not fixing the line, for the MTA, is unthinkable.

Projjal Dutta (photo: right) was hired by the MTA about five years ago to "green" its operations after a freak storm shut down the subway during rush hour in August 2007. His job morphed into something else: developing the MTA's "climate adaptation" response. Making sure that the authority's commuter rails can better withstand intense storms is part of that effort.

But a lot of what Dutta does is focused on keeping water out of the subways. Most subway vents are flush with the sidewalk, "made most famous by Marilyn Monroe," Dutta said. When storm run-off rushes down city streets, it can run right down those storm drains into the subways.  


"With climate change and frequent flooding events and ever higher water marks, their old levels were just not enough," he said. So the MTA has raised them about six inches, so floodwater will flow around them and into the storm drains, not the subways.

There are other things the MTA is doing: platforms on the brand-new Second Avenue Subway and No. 7 lines will be "air tempered." This century, stations will be hotter.

"We have to get that heat out," Dhutta said. "This is not for something as superficial as personal comfort, there's lots of electronics that a train carries. We had a lot of heat related problems, so we've had to introduce cooling into areas that did not hitherto require heating."

All this costs money, for a cash-strapped MTA: "If there were more public transportation there would be less of this problem," Dutta said. "It is ironical in order to fight this greenhouse gas problem, resources have to be diverted from the regular running of a system. That's a real tragedy."
Columbia's Klaus Jacob has worked with the MTA to model what would happen if you couple sea level rises – the FTA said to expect four feet by the end of this century – and intense storms like Irene.

In 40 minutes, Jacob said, all the East River Tunnels would be underwater. Jacob said he took those results to the MTA, and asked, if that happened, how long would it take to restore the flooded subway to a degree of functionality?

"And there was a big silence in the room because the system is so old," he said. "Many of the items that would be damaged by the intrusion of the saltwater into the system could not recover quickly. You have to take them apart. You have to clean them from salt, dry them, reassemble them, test them and cross your fingers that they work. "

In a best-case scenario, Jacob calculated that it would take 29 days to get the subway working again. But in the meantime, a halted subway would almost halt the city's economy, which, he says produces $4 billion a day in economic activity.

The thing is, Jacob said, the city came within a foot of that happening during Irene. Because the astronomical tides were so high, and the storm so intense, the storm surge mimicked a future where the sea is much higher than it is now. During Irene, Jacob says, the storm surge was 3.6 feet.

"Had it been not 3.6 feet but 4.6, we would have been in deep trouble," he said.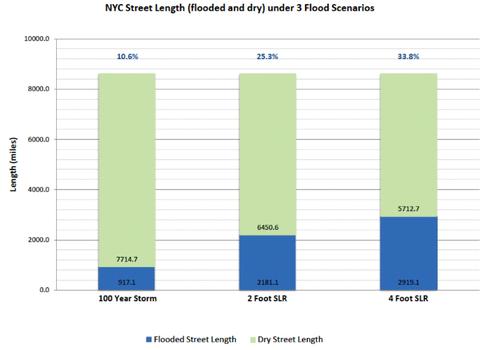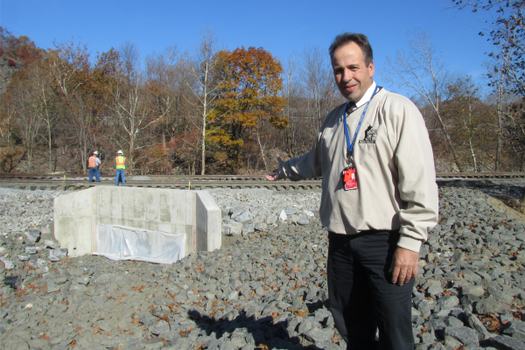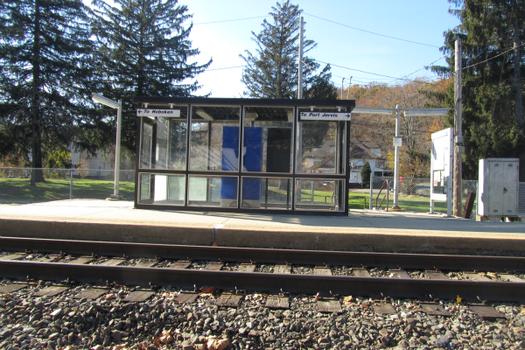 of