Helping Food Start-Ups Get a Leg Up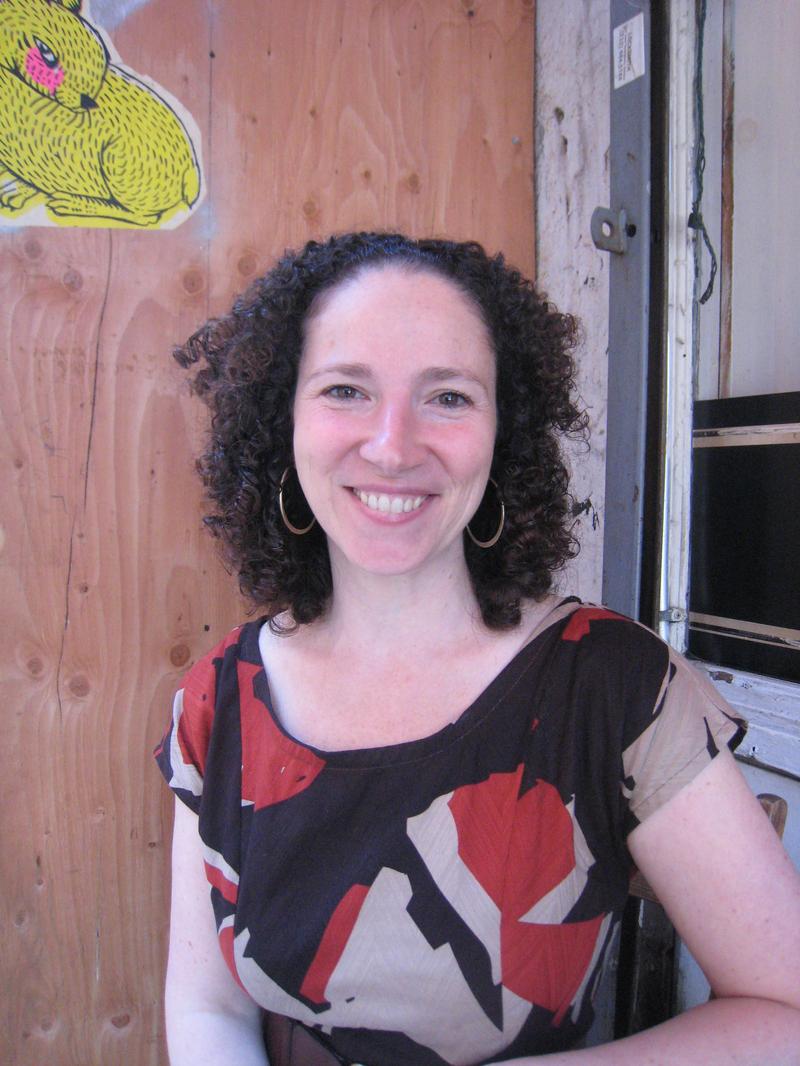 Noha Waidsnaider is not a household name, but her company, Peeled Snacks, is well on its way toward becoming one. In just five years, her dried fruit company went from an idea to one of the featured products at your local Starbucks. 
Now she's trying to help other small food producers in the New York City area boost their companies to similar levels of success. 
She's the host of the NY Foodies Company groups on LinkedIn.
In four years, the online forum for food start-ups has grown to more than 400 members. Waidsnaider says it's just through word-of-mouth. Participants include many brands you've probably seen at farmers' markets or your favorite specialty food store, like the picklemaker Rick's Picks, the carbonated fruit drink Fizzy Lizzy and the condiment purveyor Schoolhouse Kitchen.
Schoolhouse's Wendy Smith, who runs the company (it was founded by her mom), says she appreciates the forum.
"For so long, I was doing things by myself," said Smith. "It's difficult to operate in a vacuum. I feel the foodies network has been an amazing networking tool and resource pool." 
"The majority of the companies are New York-based," said Waidsnaider.
According to the city's Economic Development Corporation, there were about 1,000 "food manufacturing establishments" in the city last year. That's up from 870 in 2006, a nearly 15 percent increase in four years. While the city lost more than half of its manufacturing base between 1990 and 2010, in that same time period, "food manufacturing establishment and yearly gains from 2007 to 2010 were larger than in any other year during the period."
In other words, food makers are making it in New York City.  
[Fun side note: Brooklyn had the most food manufacturers last year (358) with Queens in second place (279) and pricey Manhattan in third (227). The EDC says more than half were located in less than 20 percent of the city's ZIP codes, with Brooklyn's Williamsburg (11211) hosting the most.  Go, Brooklyn! The borough of people who love to play with their food!]
Within the network of foodies on LinkedIn, the focus is on building community and supporting one another.
"We've done quarterly happy hours, we've hosted round tables," said Waidsnaider. "Mostly, we talk about how to get the word out about our companies, how to find investors and how to handle distribution."
Because, she adds, even if you get picked up by Whole Foods or Starbucks, "How do you let people know it's there?"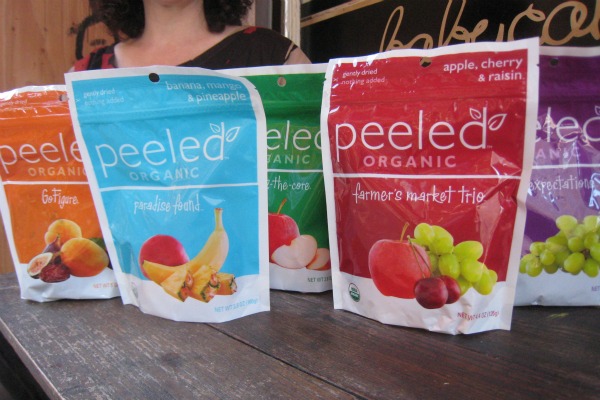 Waidsnaider came from Big Food. She used to work for Unilever, managing brands like Lipton Tea and Ragu pasta sauce. She described her job there as "coordinating the pieces" between food scientists, nutritionists and packaging designers on a brand's "health and wellness" qualities.  She longed to work with real food, instead of nutraceuticals -- the isolated nutrients of processed food that provides medical or health benefits. (Did you know there's an American Nutraceutical Association? Yep.)
"I thought I would work somewhere else, like a healthy food company, but there was no one that I wanted to work for," she said.
A friend who belonged to an investment group encouraged her to start her own company, and apply for funding. Then, Waidsnaider needed a product to sell.
"My first inspiration came from growing up in Israel, where everyone snacks on dried fruits," she said.
Waidsnaider launched a dried fruits and nuts line in 2005. Her products had no added sugar or oils. The nuts were dry roasted. She thought they would sell big, especially among health-conscious women.
They didn't.
"Women were afraid of the fat and calories in the nuts!" she said.
Then came her second inspiration: go with dried fruits only, and package them in single servings, of about 100 to 150 calories. She started with dried mangoes, and now has dried pineapples, bananas and cherries in her lineup. 
Waidsnaider hustled and got her Peeled Snacks into various places, including a snack stand at the Seattle airport. Who knows, perhaps that was where a vice president of Starbucks saw her product. She was wooed by the coffee behemoth. Seven months of scrutiny and "quality assurance" tests later, Peeled Snacks was added last year to those items you see in the straw baskets spaced along the (typically long) lines for lattes in Starbucks.
Noha Waidsnaider says that, as a result, her little, local "real food" business went from $600,000 in sales in 2009 (nothing to sneeze at!) to $2 million in 2010.
"It used to be that when potential customers asked me, 'Where can I get it?,' I had to say, 'It's in three stores within 100 miles from you'! Now I can say, 'It's on the corner.'"
Find NY Foodie Companies on LinkedIn.