Shepard Fairey Work to Sell at Auction to Benefit the Homeless
Tuesday night, the Coalition for the Homeless holds its 17th annual ArtWalk NY benefit. For many, the highlight of the evening will be the sale of a hand-painted canvas by controversial street artist Shepard Fairey. "Harmony," which is estimated to bring in $40,000, depicts a woman in profile wearing a peace sign necklace and a rose behind her ear.
Fairey, who is known to many by the "HOPE" piece he made in 2008 for the Obama campaign (see picture in the slideshow below), donated works to the Coalition for the Homeless as part of the Robert Rauschenberg Foundation's new "Artist as Activist" project, which selects a cause and an artist to donate works to that cause. He is the foundation's first Artist as Activist. In addition to "Harmony," Fairey donated 100 limited edition prints of "The Future Is Unwritten" to the coalition, which are being auctioned online at artnet.
"I made an image that is inspired by Depression-era Art Deco, Art Nouveau-idealized imagery," he told WNYC host Brian Lehrer. "It's a pair of women standing on top of books holding up a flower that's grown out of a piece of barbed wire. And there's a book beneath that says, 'The Future Is Unwritten.' That's a quote from Joe Strummer of The Clash."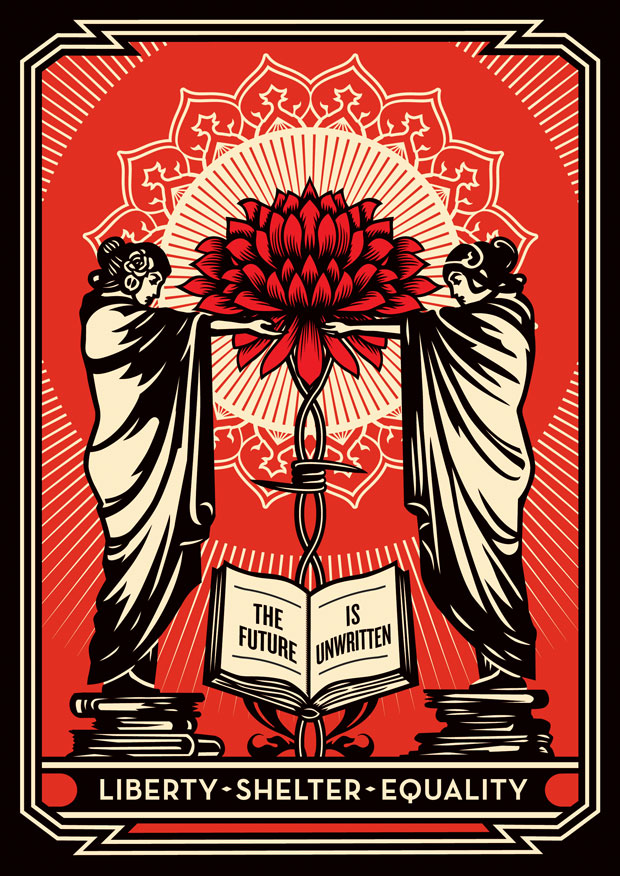 Fifty of the signed limited-edition prints have already sold, according to the foundation. The prints have a starting price of $1,250 and all proceeds will go to the Coalition for the Homeless.
The foundation's executive director Christy Maclear told Lehrer that Fairey was the perfect artist to be chosen. The idea for the project came out of Rauschenberg's own protest art, which included posters supporting causes like racial equality, Free Tibet and AIDS activism.
Fairey said he was honored to be chosen for the award.
"I'm very much trying to use my work to shed light on issues but also to just make powerful art," Fairey said, adding that he had "been a huge fan of Rauschenberg for a lot of years. And a lot of our interests overlap. I really believe that we need to worry about the environment and the fate of the Earth and he did the first Earth Day poster."
Tuesday morning, Fairey gave out stickers he made that depicted Ronald Reagan holding up a sign reading "Corporate Influence for Sale" and an anonymous businessman with a sign reading "Corporate Violence for Sale" (see picture in slideshow below) to Occupy Wall Street protesters.
"I gave out some stickers that I made actually before Occupy started that I think tie into its ideas of corporate influence and corruption," he said, "and, you know, said 'I'm down, I'm with you.'"
Check out a slideshow of Shepard Fairey works below.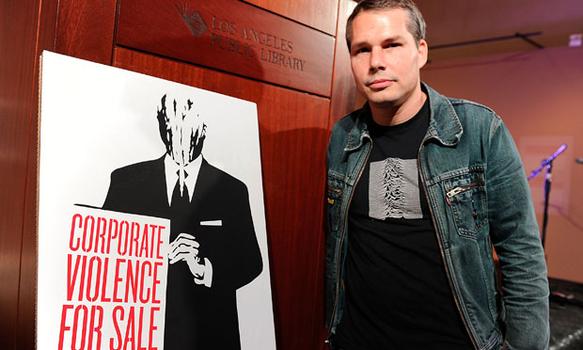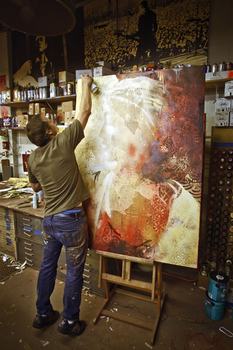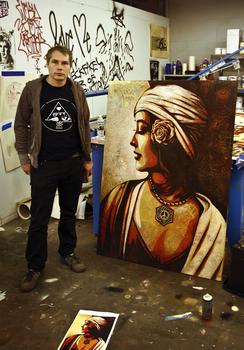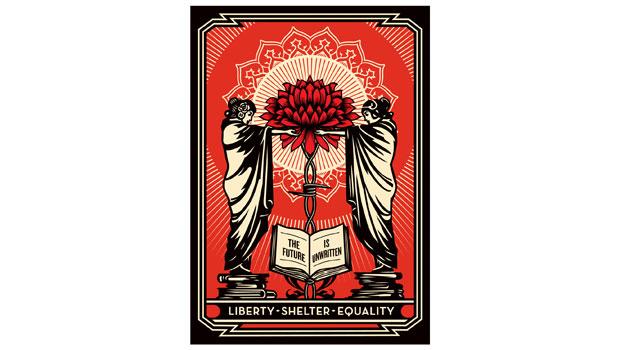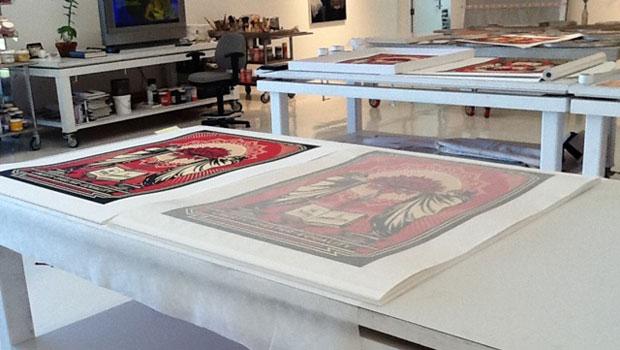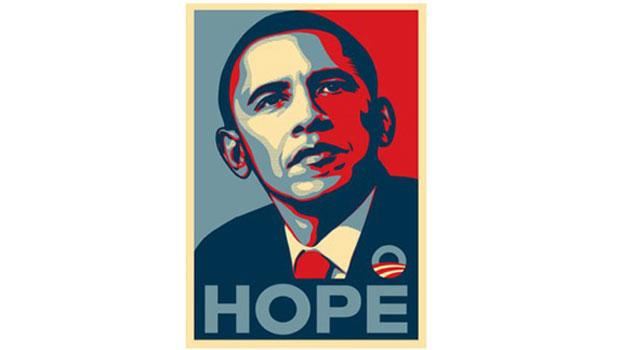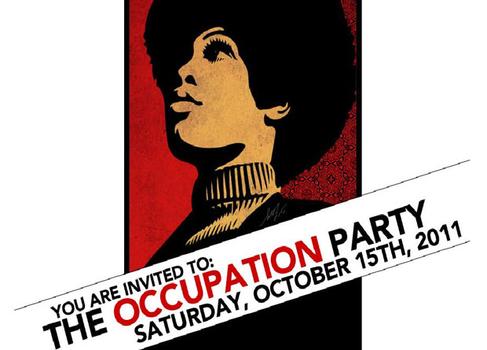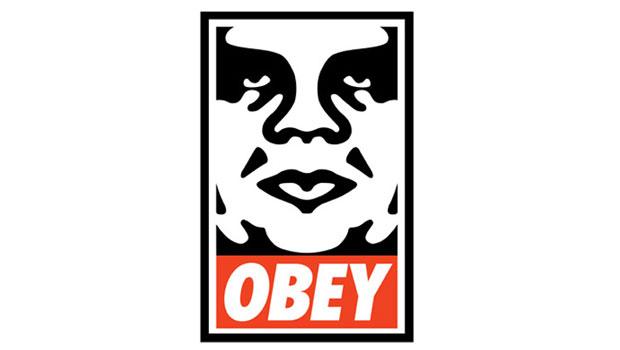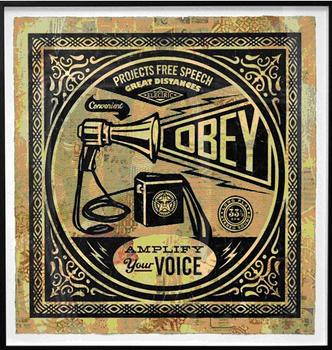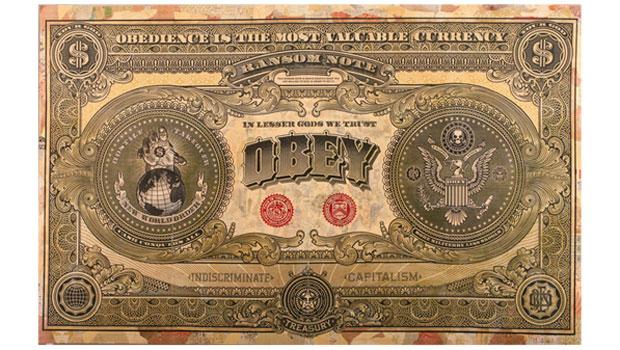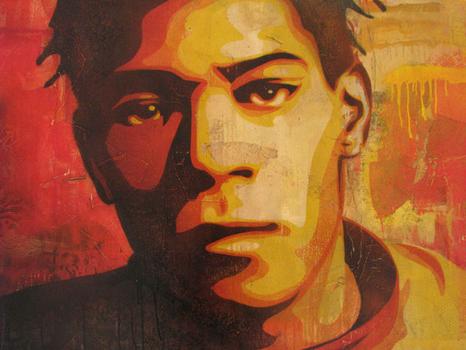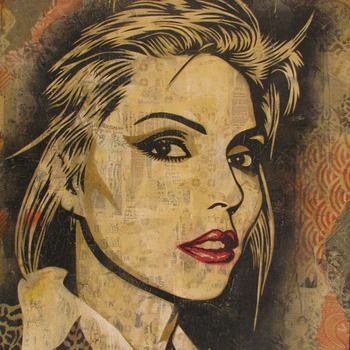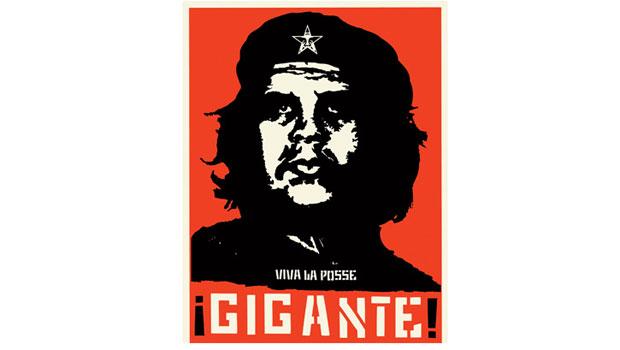 of