Niche Market | Martial Arts Supplies
New York is a city of specialists from foodies to academics, laborers to shopkeepers. Every Wednesday, Niche Market takes a peek inside a different specialty store and showcases the city's purists who have made an art out of selling one commodity. Slideshow below.

Kinji San
3010 Avenue M
Brooklyn, NY 11210
In the good old days, Kinji San vended nunchucks, butterfly knives and Chinese throwing stars. "Those were considered toys back then, they were dangerous toys but they were toys," recalled Doug Lee, who grew up surrounded by such wares in his father's martial arts supply shop in Midwood, Brooklyn. Now such goods are illegal in New York City, and Kinji San sticks to tamer jujitsu and judo gis (uniforms) and belts, specialized sparring gear like bo staffs and fighting fans, protective gear and martial arts videos.
Lee, who filled his father's shoes as owner eight years ago, is a local boy. Even though much of his business is conducted online and the majority of his customers — dojos, or martial arts schools who sell to their students — buy wholesale, he says he'll never move from the original location. Kinji San is now one of the oldest businesses on the block and has lasted through the neighborhood's demographic shifts, from predominantly Irish Catholic to heavily Orthodox Jewish. (Though the local dojo went out of business, there is "Fit-Yid" a kosher children's fitness center a block away from Kinji San.)
Lee's parents melded their first names, Ken and Jean, into Kinji and added San — or "mountain" in Japanese — to name their upstart endeavor in 1974. Like old-school New York diners decorated with the black and white headshots of actor who frequent the joint, Kinji San's walls are a gallery of 20th century martial arts sub-culture heroes and instructors who supported the shop. Customer business cards dating back to the early 1990s are taped to the counter, mostly dojos in the New York area and private instructors.
The couple, who are Chinese-American, started the business as an "Oriental gift shop" but Ken was a martial arts fan and started selling the supplies a few years in. The first uniforms sold like wildfire, and ultimately the gear replaced all the other merchandise. The entrepreneurial Lees eventually launched their own brand, called Ronin. "A Ronin is a masterless Samurai, a warrior. A warrior or samurai that basically was not accepted among the karate dojos throughout feudal Japan and was a self-taught, self-made martial artist," Lee said.
New York City's peak as a mecca for martial arts was in the Bruce Lee era, the 1970s, but Lee said the growing popularity of Mixed Martial Arts, which has a major television presence is reinvigorating the sport, particularly Brazilian jujitsu. Lee called MMA the "chop suey" of martial arts — all of them combined.
Most of Lee's customers may be schools, but Kinji San's retail stop is a lifesaver for those who need to suit-up for a match — be it Tae Kwon Do, Judo or Kendo — last minute. On Saturday, Zakaa Young rushed over in a cab with his daughter Zaakyaa, 8, and son Zubee, 4, to purchase a brand-new gi for his daughter's karate tournament the next day. Martial arts is a "confidence builder" said Zakaa, who was excited to see his daughter, who started studying martial arts at the age of three, compete. Between trying on gis and demonstrating katas (karate forms) on the store floor, Zaakyaa said she had a disciplined regimen to prepare for the tournament. "I'm going to study, fight my dad and I think I'm going to stretch."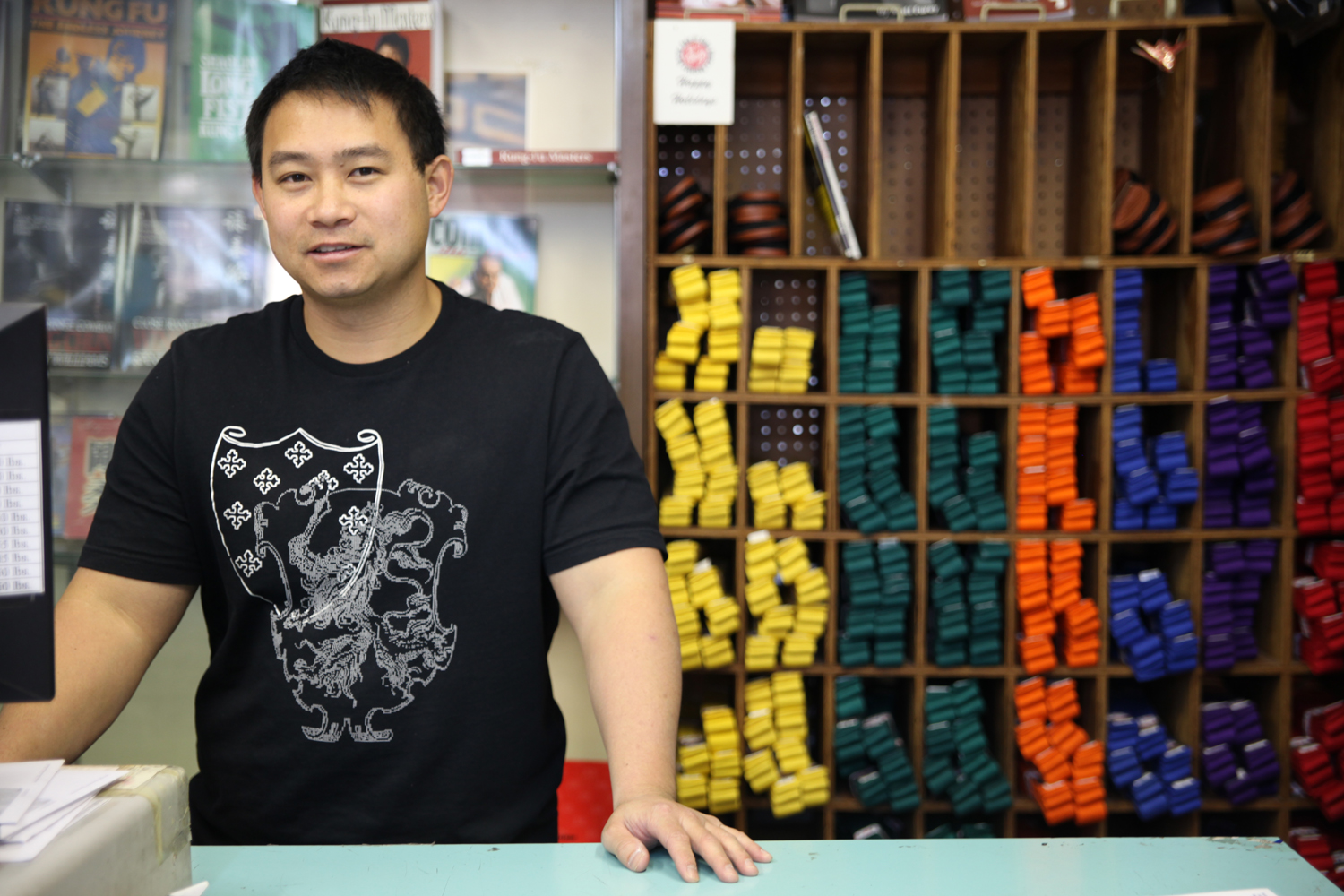 Interview with Douglas Lee, owner of Kinji San Martial Arts Supplies
A lot of your business is done online and to a lot of wholesalers, so why do you bother keeping this Midwood store?
It's within ten minutes of where I live, number one. Number two, the rent is very low, we negotiated a very good lease with the landlord. Number three, the size of the building meets our needs...Another reason is we're well established here, we've been here for over 30 years now and there's a lot of customers that know us, whether they leave, they close their school, they always come back. We'll have people from the neighborhood here — the neighborhood's really changed over the last 15-20 years. We'll have people who used to live here and they'll drive by and say, 'Oh my god, Kinji San is still there, I remember coming in and buying the Chinese stars and nunchucks' — that was all legal, now that stuff's illegal. We don't have that stuff anymore. Those were considered toys back then, they were dangerous toys but they were toys. 
And there's a lot of history in the store. When it comes to martial arts I would say karate, in the 1960s and 1970s, New York City was known as the mecca of karate. Like the real serious karate guys in the tournament scene nationally were from New York. All the top guys, the heavy hitters were from New York. And when we opened up in the 1970s a lot of the instructors were coming here, so now, a lot of these instructors have passed on, they're not around anymore, certain instructors such as Peter Urban, Thomas LaPuppet, Moses Powell, Professor Vee, the list goes on, they have instructors that they've groomed who were so passionate about the martial arts that they decided to open their own schools up. They have their students now and it keeps going on.
What's the most important thing in this business?
The most important thing in this business, I would say, is to show up, make sure you're here on time, be nice to the customers and make sure you pay your bills to your vendors (laughs).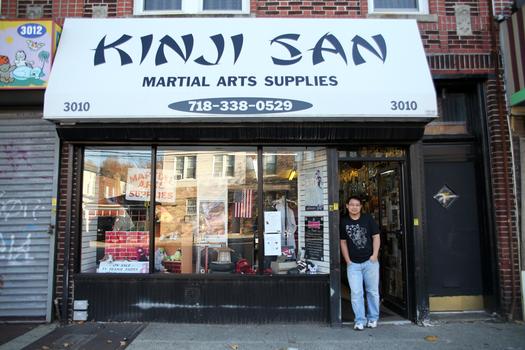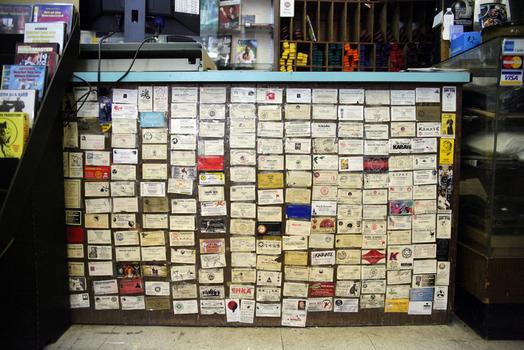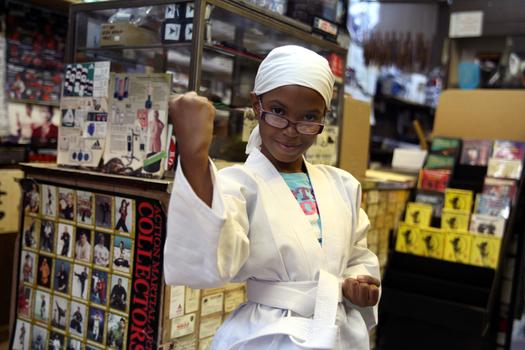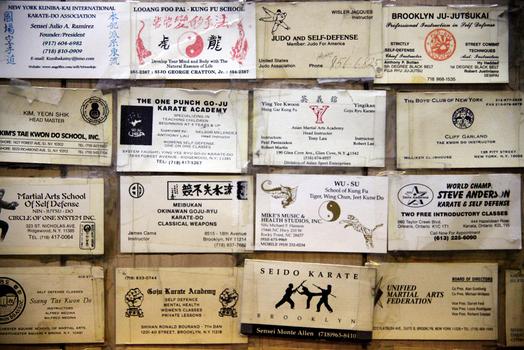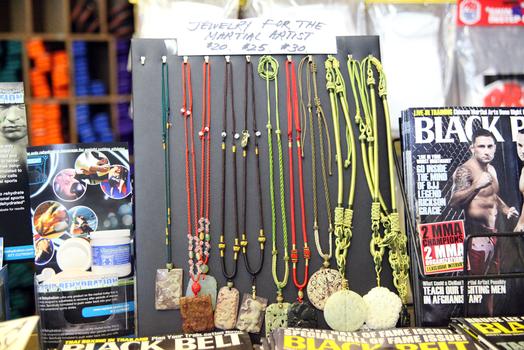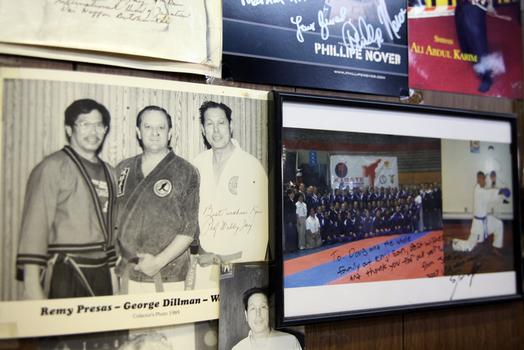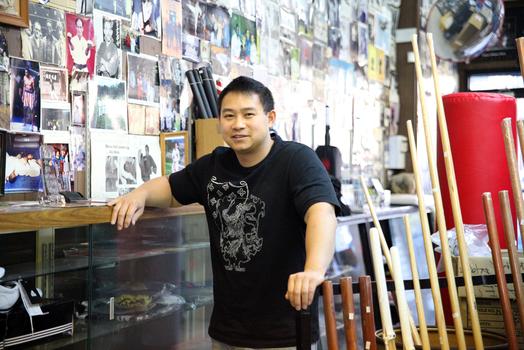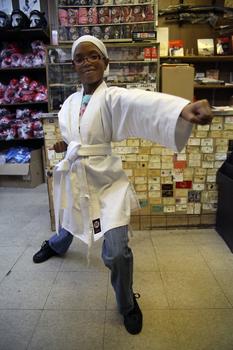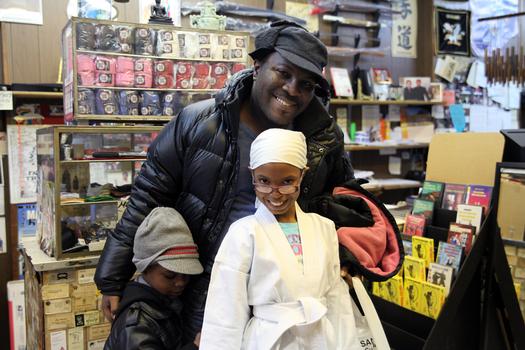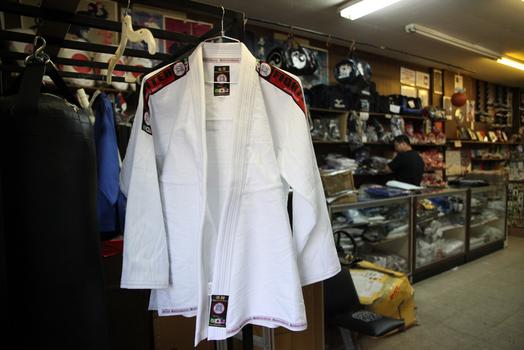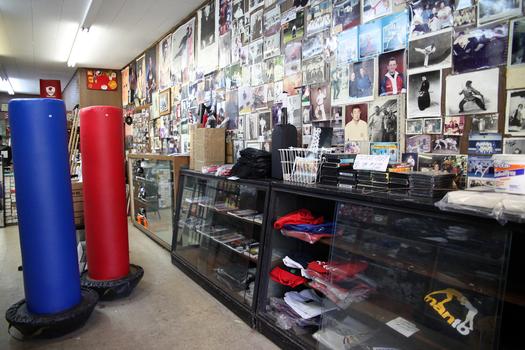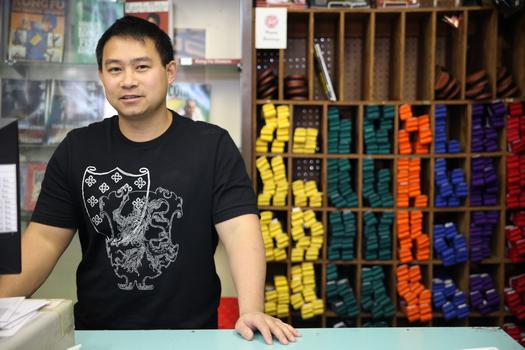 of