In Wake of Hate Crime, Residents Say Anti-Semitism Is Prevalent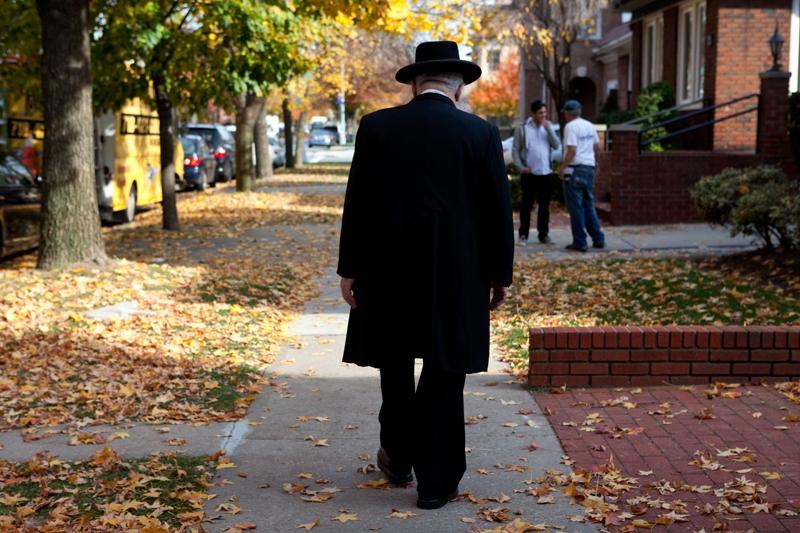 Police continued to investigate an anti-Semitic hate crime that rocked Midwood, Brooklyn, last week as distressed residents of the Jewish enclave tried to get back to life as usual in the neighborhood home to many Holocaust survivors and their children.
The city's Hate Crime Task Force is investigating the incident Friday near Ocean Parkway and Avenue I where three cars were torched, a swastika was etched into a bench and "KKK" was spray painted on a nearby van last Friday. This week, at least one home had a private security guard standing watch outside as investigators took DNA samples and lifted fingerprints from dozens of beer bottles found near the scene.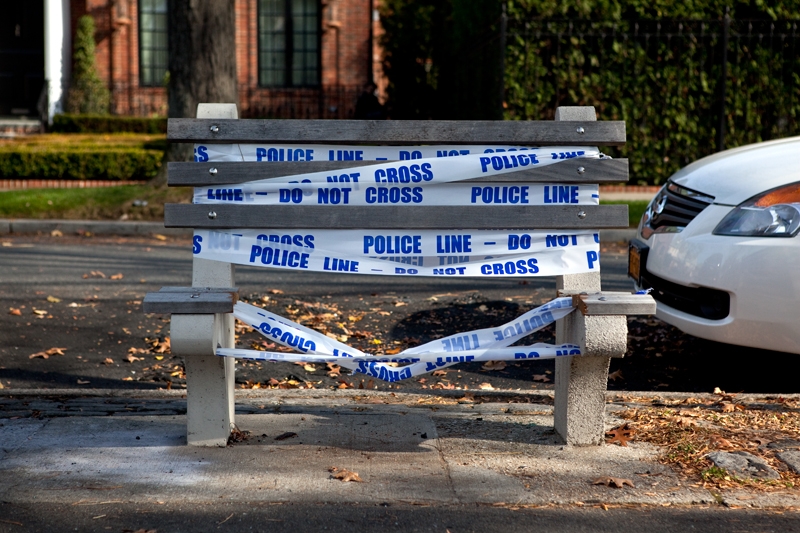 (Photo: Bench that was defaced Friday in Midwood./Stephen Nessen for WNYC)
"Obviously it's something that exists, but I didn't think we'd have to confront it so close to home," said Darren Anderson, 35, as he walked past the scene of the crime with his wife and daughter. "And we have a new daughter so it's scary, a little bit."
A block away at the United Lubavitch Yeshiva school, as children played outside, assistant teacher Bentzion Plotkin, 23, shook his head and said the neighborhood can't be too worried about a few crazy people.
"I assume it's just a bunch of teenagers, drunk, and probably rolling on some drugs," Plotkin said. "You know there are anti-Semites in New York. You know there is some sort of anti-Semitism. It doesn't really bother me that much."
But Ron Meier, the regional director of the Anti-Defamation League, said he sees it as a worrying sign of an ongoing trend.
"Regrettably, anti-Semitism continues to be a very powerful and a very significant form of hate crimes," he said. "This was shocking in its violence, shocking in the extreme language used and the epithets used, the symbolism that was used, and also falling where it did."
New York State has the second highest number of anti-Semitic incidents in the U.S., according to an ADL report, released in October. New York City had 133 anti-Jewish incidents, which is just a slight decline from 2009, according to the ADL.
Friday, the day of the incident, was a day after the anniversary of Kristallnacht, or the Night of Broken Glass, when pogroms against Jews erupted in Germany and Austria and is considered the start of what led to the Holocaust. Meier says it could be a coincidence, "but it's certainly an interesting coincidence."
One local resident, 53-year-old Orthodox Jew Samuel Wolf, has no question the events are related. "There's always certain people, that they wait for these opportunities...and people should be aware who these people are and what they stand for." 
The FBI also released its annual report on hate crimes Monday, noting an increase in hate crimes nation-wide. There was a total of 1,322 religious based crimes in 2010, with 67 perpetrated against Jews, according to the report.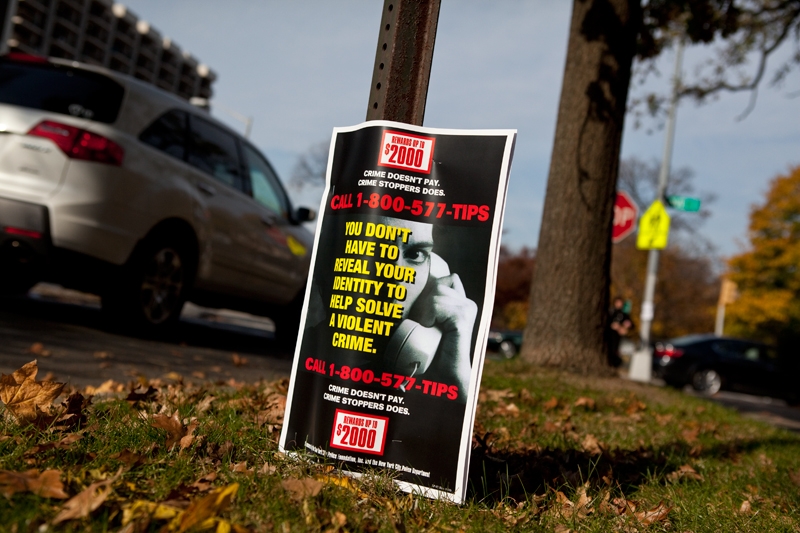 The ADL has contributed $4,000 to help solve the Midwood crime, Brooklyn councilman David Greenberg has pledged $1,000 and the NYPD says Mayor Michael Bloomberg has given $10,000, in addition to Crime Stoppers' regular $2,000 reward for information leading the arrest of the criminals.
(Photo right: Crime stopper poster placed in Midwood./Stephen Nessen for WNYC)