Cool Weather, Hot Kitchen, Roasted Beets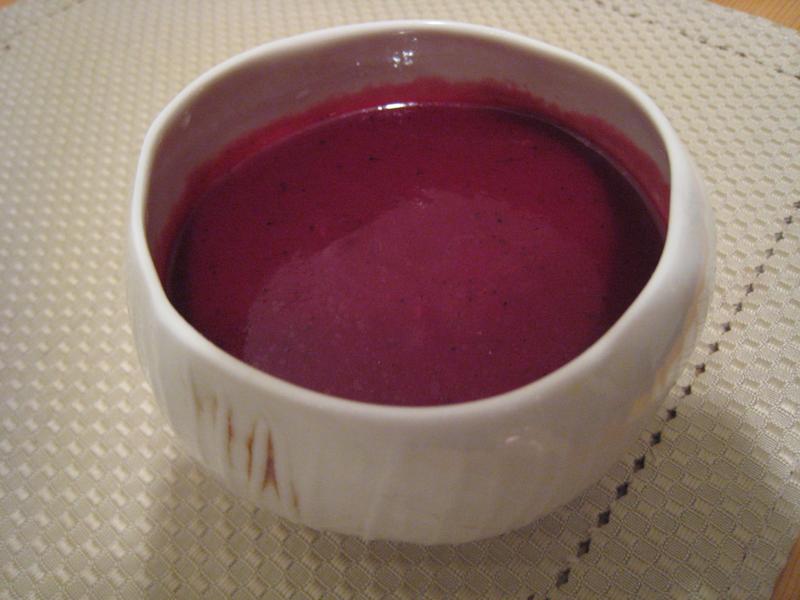 November 14, 2011 —
I'm not a big soup fan, but I changed my mind after I made some mind-numbingly awesome roasted beet soup.
I used a variety of heirloom beets that I got from a visit to Farmer Lee Jones of the Chef's Garden in Huron, Ohio. I had about a pound, pound and a half on hand: little red, golden, and Chioggia beets.  
I tossed them with olive oil and salt, and roasted them until they were soft and dark. I also roasted two fat cloves of garlic.  I peeled the roasted beets after they had cooled, and slipped the garlic cloves out of their papery skins, and pureed the mess in a blender with chicken stock.  Heat the resulting ruby-red liquid in a little pot on the stove, until steaming, and slurp away.