Wall Street Protests Target City's Neighborhoods
In an effort to entrench themselves in the city's neighborhoods, anti-Wall Street protesters held events throughout the city this weekend — including a meeting in downtown Brooklyn and at a food court in a Staten Island mall.
On Saturday, members of Occupy Brooklyn protested against real estate developers who receive taxpayer subsidies but, they say, fail to generate adequate jobs or benefits for the community.
"What's happening at Zuccotti [Park] is important but a lot of people want to see more autonomous movements happen where we can address issues in Brooklyn," said Robert Pluma, a protester, near Brooklyn Borough Hall.
Ede Fox, a member of Community Board 8 who serves as chief of staff to Councilman Jumaane Williams, attended the general assembly meeting of protesters in Brooklyn on Sunday. She said she'd seen an increase in young people becoming politically mobilized in her neighborhood.
"I don't want Occupy [Brooklyn] to replace anything," she said, "it just adds to and it brings a new generation and a new set of people who didn't want to go to Community Board meetings, or didn't want to go to a political club."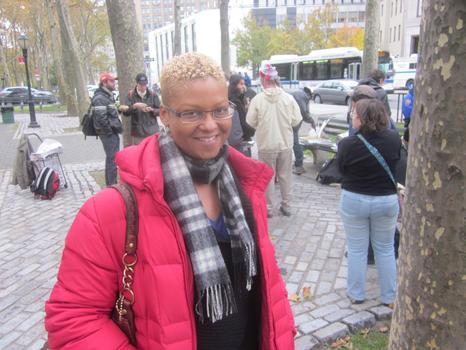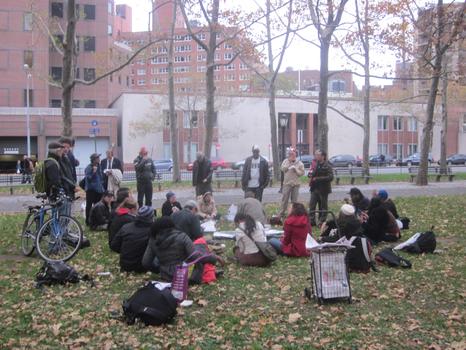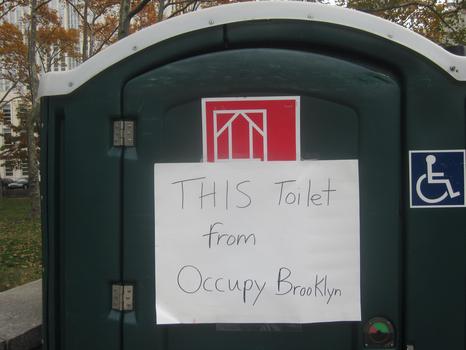 of