City Commemorates Veterans' Service and Sacrifice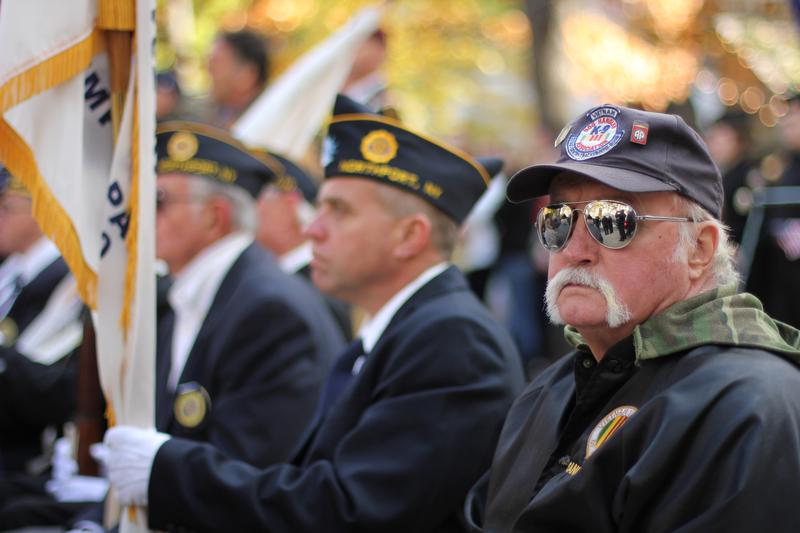 For veterans, Friday was a day to reflect on war time and to revel in an outpouring of appreciation from their fellow citizens.
The 92nd Annual Veterans Day Parade began at Madison Park, as it has since 1923, and proceeded up Fifth Avenue, with onlookers cheering on troops old and young, who served in World War II, Korea, Vietnam, Afghanistan and Iraq.
Retired submarine radio-man Charlie Miller said he's glad he served his country. But he said that wasn't the most important part of the military experience for him.
"They talk about apple pie and American flag and this stuff," he said, "but it's about the guy next to you, the guy serving with you. That's what it's all about."
Many said the pride and happiness of Veterans Day were also mixed with sadness and loss. Retired sailor Alan Silverberg recalled his friend Nick Cancilla, who died in Vietnam. Before they were shipped there, they served in the Mediterranean.
"He wasn't the guy who would go right to a bar," Silverberg said. "He loved going to the museums and stuff like that, and I went along a couple times, and it was a great experience and I learned a lot about the countries we visited."
"I just wish Nick was here, and I could speak with him," he added. "But he served, and he sacrificed, and I miss him."
Before the parade began, dignitaries spoke at a wreath-laying ceremony in Madison Park, including Senator Charles Schumer, Mayor Michael Bloomberg and Retired General David Petraeus. Petraeus, who now leads the C.I.A., praised the service of the troops he led in Iraq and Afghanistan.
"In crushing heat and numbing cold, from the Iraqi desert to the peaks of the Hindu kush, they have shown valor, creativity, initiative and resolve," he said.
Veterans Day – originally known as Armistice Day – dates back to 1923 and originally commemorated the end of World War I, which tradition holds came to a halt "in the 11th hour of the eleventh day of the eleventh month."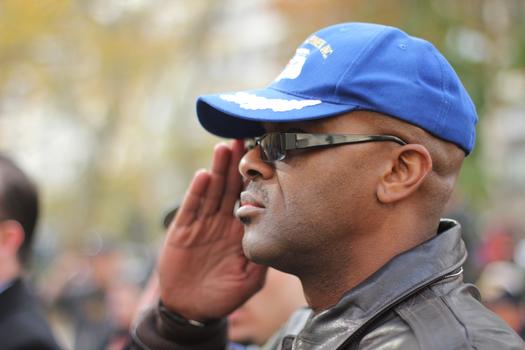 of